Welcome Association of Consulting Foresters
June 8-14, 2023
We are thrilled to welcome the attendees of the Association of Consulting Foresters Conference and their families to the Eugene-Springfield region of Lane County. About 100 miles south of Portland in the lush and beautiful Willamette Valley, this area is conveniently located within about an hours drive of the Oregon coast, and the Cascade mountains, with two rivers, the majestic McKenzie and Willamette, running through it. We boast many accessible waterfalls, hiking trails and the famous Oregon sand dunes where you can try sand boarding, dune buggies and sand castle building. 
Eugene is ranked as one of the safest cities in Oregon. It is a great place to bring the family with opportunities for all ages and interests. 
Getting to Eugene is easy and convenient with 13 direct flights arriving daily to the Eugene Airport. Eugene Airport is just 15 minutes from downtown Eugene and the Graduate Hotel. 
Plan your adventure now! Arrive early and stay a few days after the conference to explore the area.
Current Travel Advisories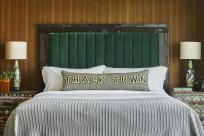 A premier downtown Eugene hotel offering guest rooms and suites and 30,000 square feet (2787 square meters) of meeting and exhibit space.…
More
›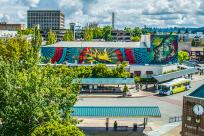 In downtown Eugene you can get from restaurant to theater or shopping to coffee by bike share,…
More
›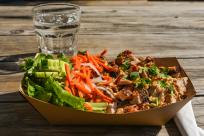 Explore the region's best restaurants, food courts and food trucks. Browse our dining guide for suggestions…
More
›
Come Early & Stay Late
Plan the time to explore and enjoy the Eugene, Cascades & Coast region. Before and after the conference and your group activities, do a little exploring on your own, with your family or with colleagues. There are so many beautiful places to see, new activities to try and great places to shop.
Events Happening Around Town
For sightseeing ideas, maps, guides, recreation passes, event tickets and more, call 800.547.5445 or come see us at one of our visitor information centers.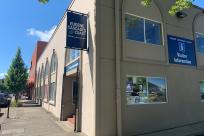 754 Olive St, Eugene 541.484.5307 Open Monday thru Friday 8 a.m. - 5 p.m…
More
›