Back To Previous Page
6 Ways to Spoil Dad in RealOregon
Published: June 11, 2014
Father's Day is the perfect excuse to spoil dad with an adventure in the Eugene, Cascades & Coast region. Here are our top picks for ways to spend time with dad on his big day.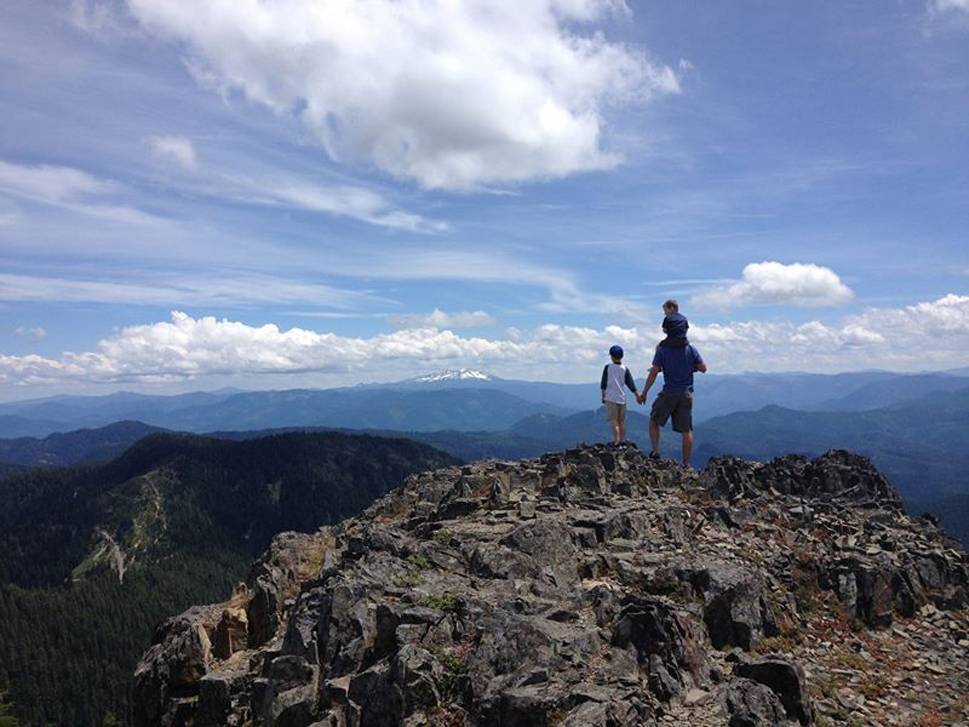 1. Run/Walk the Father's Day Prost8K Start the day off on the right foot and help raise money for prostate cancer research at the Father's Day Prost8K on Sunday, June 15 at 8 a.m. The 8K run and 5K walk start at the Oregon Urology Institute in Springfield.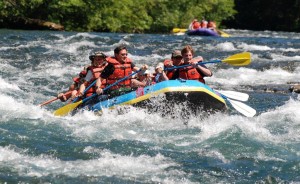 2. Float and Jet Boat Dad floats for free with A. Helfrich Outfitter when he brings three additional family members on a white water raft trip down the McKenzie River on Father's Day. Trip minimums apply, subject to availability. Go to our Deals Page for more information.
Want to see the sites while relaxing? Take dad on a ride along the Willamette River with Scenic Jet Boat Tours. Father's Day trips are 25% off with four or more people. E-mail info@scenicjetboats.com or call 541.912.9107.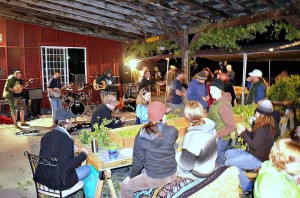 3. Listen to Live Music on a Farm Stop by Agrarian Ales on your way back from the Scenic Jet Boat Tours. Enjoy live music all weekend long. The brewery is on an organic hop farm and overlooks cherry orchards, hop vines and lush fields. Bring your kids. Bring your dogs. And be ready to relax, sip great craft beer and enjoy a day on a farm. 4. Climb a Mountain Bohemia Mountain near Cottage Grove makes for the perfect Father's Day hike. The two-mile trail leads to a 360 degree view of the south Willamette Valley and the Cascade Mountains from Mt. Shasta to Mt. Hood. The ghost town of Bohemia City is below.
DIRECTIONS: From Cottage Grove take Row River Rd to Sharps Creek and turn right. Follow Sharp Creek Rd to Bohemia Saddle County Park. Park your car here to start your hike.
5. Chow Down at the Father's Day BBQ Leave the cooking to the pros and chow down at the Father's Day BBQ at the Hilton Eugene. Enjoy sausages, burgers, pulled pork, hot wings, veggie burgers, corn on the cobb, pies, strawberry short cake, brownies and more. Reservations are encouraged and can be made by calling 541.342.6658.
For the little ones … 6. Have a Special Teddy Bear Picnic for Father's Day - (Saturday, June 14) Bring your favorite teddy bear and your favorite dad (or other lovable grown-up) for an extra special storytime at the Springfield Library. They'll be reading stories, singing songs, playing games, making crafts and enjoying treats. Recommended for ages 3 - 6 with a caregiver.
For more ideas, head to our Calendar of Events.
Comments