Back To Previous Page
7 Great Tips for the Eugene Saturday Market
Published: April 03, 2014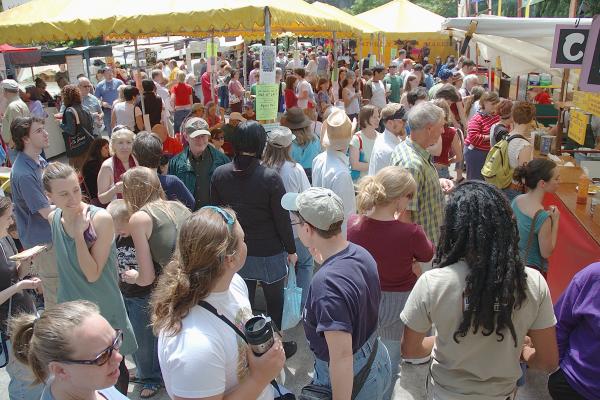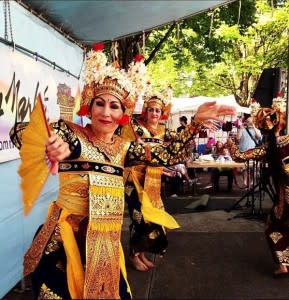 Do you know what time it is? The time when locals grab their reusable coffee mugs, throw on their fleeces, grab the kiddos and come out of hibernation. Yep, it's Market season!
April kicks off the market each year. The Eugene Saturday Market is THE Saturday Market, and it is about as Eugene as it gets. It is the longest running open-air crafts festival in the U.S. and it's easy to see why. More than 200 booths full of everything from tie-dye to pottery to fairy wings fill the downtown Park Blocks at 8th and Oak. It is truly a feast for your eyes and taste buds. Oh, and it's also phenomenal for people watching.
Here are my 8 Great Tips for experiencing the Eugene Saturday Market.
Start with espresso: The market is best experienced with a warm cup of coffee in your hands, especially from one of the many coffee-serving vendors.
Take a lap: Do a loop. Look at the booths. Meet the artists. Everything at the Market is made, grown or gathered by the person selling it. Soak in the colors, textures and crafts of the community.
Cross the street: Look both ways and carefully cross 8th Avenue (or, just follow your nose) to the Lane County Farmers Market. More than 80 local farmers and food producers showcase the best of our area's bounty like decadently sweet carrots, hazelnuts, heirloom tomatoes, local honey and artisan cheeses.
Shop 'til you drop: By now the caffeine will have kicked in, your eyelids will have fully opened and you'll be ready to shop, shop, shop. Shirts, jewelry (I STILL get compliments from a pair of Saturday Market earrings I bought three years ago), pottery, vases, and plenty of flowers, fresh fruits and veggies to fill your life with color, local pride and true Eugene flavor.
Don't forget your tote: We may have put the cart before the horse on this tip. You will definitely want to tote a canvas bag for all of your goodies.
Bring your dancing shoes: The Market Stage showcases Eugene's eclectic music scene and is a great place to get your groove on and enjoy your Ritta's Burritos.
Paint your face (instead of the town): Our colleague, Mary, wanted to make sure we included this tip on our list. "Face painting isn't just for the kids," she insists. "Butterflies, baby lady bugs, fairies, an Oregon Duck – the options are endless."
Happy Saturday Market-ing!