Back To Previous Page
A Jazzy Italian Evening at Ambrosia
Published: March 28, 2018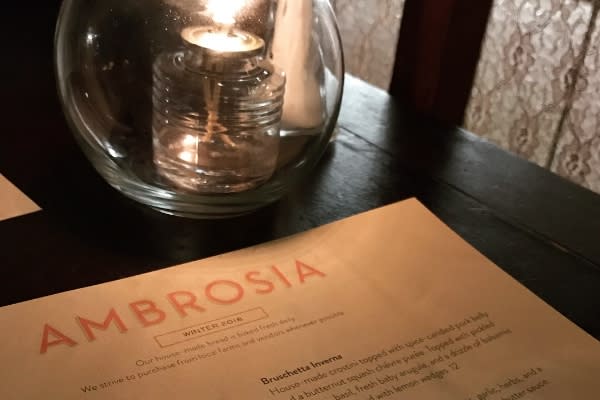 Cody and I have lived in Eugene for two years now and are still discovering all the wonderful culinary options this city has to offer. This year we decided that one of our New Year's resolutions is to expand our dining options and begin discovering all the restaurants we have yet to try.
On a cold and rainy Saturday night in February, we decided to splurge and go out for a night on the town. After a quick check of the local calendar – my go-to for finding fun things to do in town – we found that Ambrosia Restaurant was featuring a jazz trio that evening. The thought of a hearty Italian-inspired meal, good wine and relaxing music, sealed the deal. I jumped onto their website and made a reservation on Open Table. We grabbed our rain coats and headed to downtown Eugene. 
Working downtown, I had passed this building a hundred times, its brick exterior providing a warm and classic feel. Upon entering the restaurant, the same feeling persisted. Brick walls, a tall ceiling and antique accents greeted us. The combination of brick, large heavy wood bar, Tiffany-style chandeliers, and several stained glass windows, was reminiscent of a place I would find in Little Italy in New York City.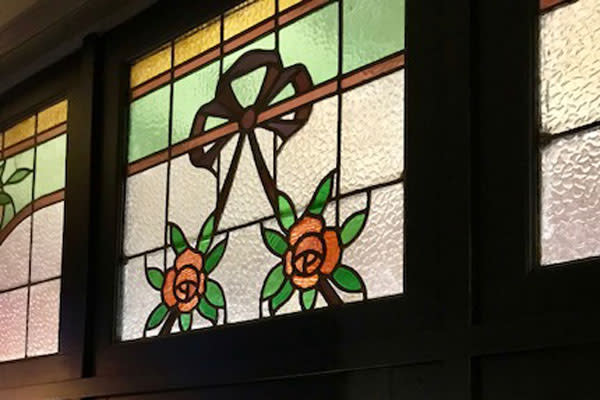 When our table was ready, we followed the hostess up a flight of stairs to their loft dining space. A quaint area with antique woods tables, lamps and twinkle lights. If you can't tell by now, I'm a sucker for ambiance, and this place did not disappoint.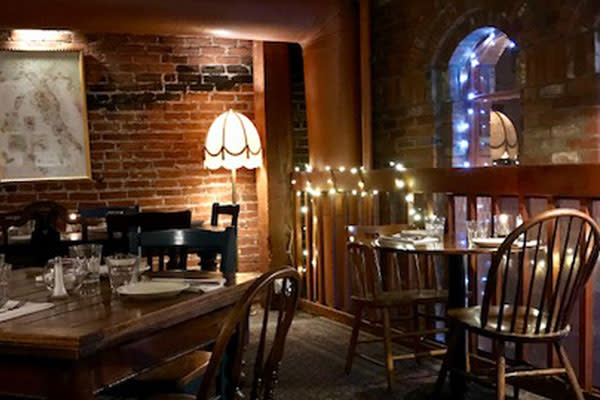 Our server greeted us and presented us with an impressive wine list – with options from different regions of Italy, the Pacific Northwest and California. Far from being wine aficionados, we ordered what we knew and each had a glass of Pinot Noir from the Willamette Valley. As we waited for our wine, a fresh loaf of bread and a plate of olive oil and balsamic vinegar was brought out. The bread was fresh and warm, with a subtly crunchy exterior and a light fluff inside. Simply delicious!  
After our wine was brought to the table, we placed our orders. We decided to skip ordering an "antipasti", as we wanted to be able to fully enjoy our dinner and hopefully dessert later. As we waited for our entrees, we talked and relaxed, listening to the wonderful jazz trio as their music floated up from the first floor.
Dinner was amazing! Cody ordered the Pan-Seared Sea Scallops. A gluten-free option that had maple honey-glazed Pacific Northwest sea scallops topped in pistachios, bacon and scallions. It was served with risotto and seasonal vegetables.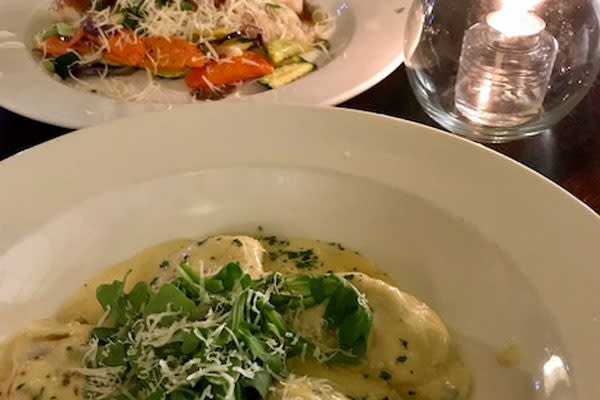 I opted for the Ravioli di Manzo – delicious half-moon ravioli filled with shredded beef tenderloin and smoked mozzarella. It was served in a rosemary Gorgonzola cream sauce and was topped with baby arugula and fresh grated Parmesan cheese. The ravioli was rich and flavorful – most definitely something that I would order again and again. 
Cody is not one for getting his photo taken, but was a sport when I interrupted him mid-bite. Safe to say we both cleaned our plates.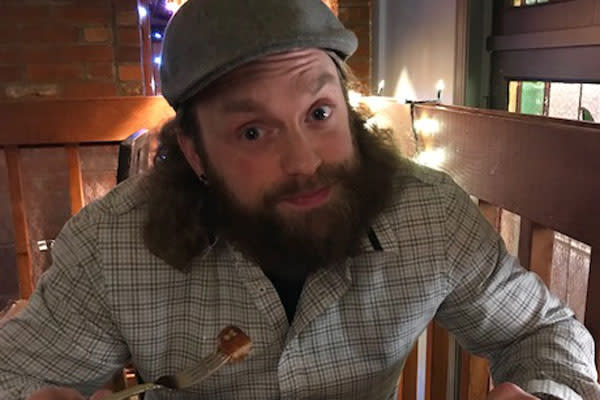 Although we were quite full, we could not pass up trying one of their "dolci" - desserts.
We ordered the "speciale del giorno" - the special of the day. I didn't catch the actual name of the dessert, aside from it being the special for the evening. It was a different take on their crème brule - including a dark and white chocolate drizzle and candied nuts on top. It had the perfect balance of sweetness with a hint of nutty flavor. It was an excellent end our meal and wasn't too heavy.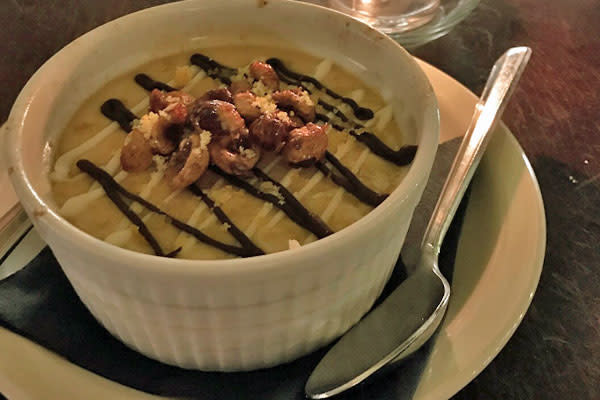 All in all we greatly enjoyed our evening at Ambrosia and highly recommend it. During the week (Monday – Friday) they offer happy hour from 4:30 - 6 p.m. with an impressive food menu and a mix of beverage selections - beer, wine and their signature cocktails. Also, from what we have heard, their Sunday Brunch is not to be missed.
Be sure to follow them on Instagram at @ambrosiaeugene to see their upcoming events.
Ambrosia has been added to our list of favorite places to dine in Eugene and we can't wait to visit again!