Back To Previous Page
An Introduction to Willamette Valley Wildflowers
Published: April 07, 2016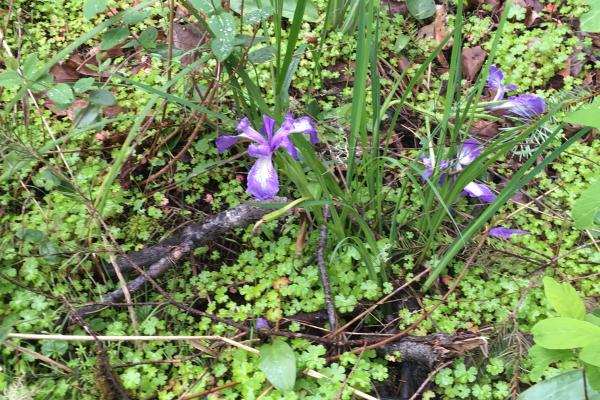 Spring has reached the Eugene, Cascades & Coast region, and so have the wildflowers! Follow along for wildflower updates here every Friday for the coming months of Spring. We'll be detailing what to look for and where to find them from our wildflower expert and Adventure Specialist, Gabrielle Lent!
These days, early morning sunlight shines gently between the slats of window shades and birds break into song, waking up the animals that have been slumbering through winter's cold. Sweet green buds emerge on the tips of tree branches and blossom into robust, flowering delight.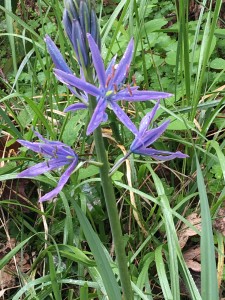 Spring has sprung in the Eugene Cascades & Coast region! Its start marked by the subtle bloom of Indian Plum, a native plant which can be found along the Ridgeline Trail Systems as well as the slopes of Mount Pisgah and surrounding areas. Though it has now gone to fruit, Indian Plum is typically the first guest to arrive at the soon-to-be fully packed Willamette Valley wildflower party, followed by blooms of Trillium Flower, Oregon Grape, Camas and Wild Iris, leaving the question – who else is coming to the party, and when can we expect these lovely little flowers to open up and acknowledge their seasonal invitation?
August Jackson, Interpretation Coordinator at Mount Pisgah Arboretum, says that though some of the blooms were a little anemic last year due to high temperatures and lack of rainfall, precipitation this spring has been constant and plants are already looking fantastic.
Chief Meteorologist Marisa Woloszyn of KEZI 9 Eugene agrees. With temperatures expected to be slightly above average, wildflowers can't wait to burst through the soil, their excitement causing them to bloom even earlier than usual. Peak season in the Willamette Valley is predicted throughout April with higher elevations seeing buds in late May and peak by early June.
As you hit the trails, keep an eye out for the Willamette Daisy, Western Buttercup, Oregon Fawn Lily, Wild Strawberries and Oregon Saxifrage. Tall Larkspur, Fork-tooth Ookow, Tolmie's Cat's Ear, Oregon Sunshine and Inside-out flowers will also be abundant. Bring your field guides, water bottles and cameras and capture all the beauty this season has in store.
This blog aims to walk with you through the county, highlighting blooms and key places for exploration. Stay tuned, share outdoor stories and participate in this community effort to discover the magnificence of Oregon in spring. It sure is pretty out there.
Now, where to begin? Follow along here to learn more about Oregon's wildflowers or visit the Eugene, Cascades & Coast Adventure Center to plan out where to find the newest blooms!
Comments