Back To Previous Page
Attention Oregon Fans: The #RealOregon Photo Contest Starts on August 1, 2015!
Published: July 24, 2015
What do you love about the Eugene, Cascades and Coast region?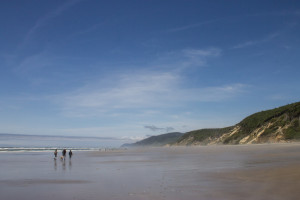 On August 1, 2015, we'll kick off the #RealOregon Photo Contest, where we're looking forshots of what you like about the Eugene, Cascades & Coast.
From the crests of the Cascades to the misty Oregon Coast and the cultural scenes in Eugene, we want to see what you love about Lane County. And we've got some great prizes up for grabs:
First place $100 prize, feature in the newsletter
Second place $50 prize
Community chosen $50 prize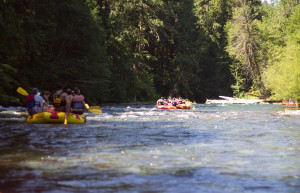 So get ready to hop on Twitter, Instagram or Facebook and share your favorite shots with the #RealOregon tag. We can't wait to see what you great photographers have in store!
For rules, conditions and more, see below:
RULES: Photos will be accepted through August 31, 2015. Travel Lane County representatives will select the first and second place winners, while whittling third place submissions down to the top few. On September 4, 2015, we'll announce the few contenders for Community Favorite, and then put them up for a head to head competition on social media.
ELIGIBILITY: This contest excludes Travel Lane County employees and employee family members.
HOW TO ENTER: To enter in the #RealOregon Photo Contest, follow these steps:
Upload your photo to Instagram or Twitter
Tag it #RealOregon, #PhotoContest
Tell us where you took it
NOTE: All photos need to be taken in the Eugene, Cascades & Coast region. If you share your photo on Facebook, please share it to our page.
WINNER SELECTION:
Third and second-place winners will be selected by Travel Lane County. The first-place winner will be voted on.
PRIZE CATEGORIES:
Best photo
Second Place
Community Chosen
GENERAL CONDITIONS:
Participants hereby grant Travel Lane County a non-exclusive, perpetual, worldwide license to broadcast, publish, store, reproduce, distribute, syndicate, and otherwise use and exhibit the submission in media now known and later come into being for purposes of trade or advertising without further compensation.
Travel Lane County is under no obligation to use any submission or return submissions to participants.
Winners will be required to execute and return a Certificate of Eligibility, Consent and General Release form within 14 days of notification.
NOT ENDORSED BY TWITTER, INSTAGRAM OR FACEBOOK: By participating in this contest, you acknowledge that this contest is in no way sponsored, endorsed or administered by, or associated with, Twitter, Instagram or Facebook, and release Instagram, Twitter, and Facebook from any and all liability arising from or related to this contest.
LIMITATIONS OF LIABILITY: Travel Lane County is not responsible for late, lost or misdirected email or for any computer, online, telephone or technical malfunctions that may occur.  If for any reason, the contest is not capable of running as planned, including infection by computer virus, bugs, tampering, unauthorized intervention or technical failures of any sort, Travel Lane County may cancel, terminate, modify or suspend the contest.  Entrants further agree to release Travel Lane County from any liability resulting from, or related to participation in the contest.
Comments