Back To Previous Page
Top Things To Do Before & After The Oregon Eclipse
Published: August 17, 2017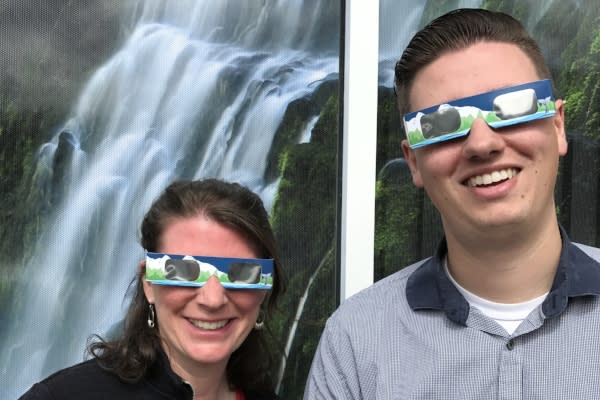 You arrived early and you plan on staying late. But what are you going to do before and after those glorious two minutes of the total solar eclipse? If you are in the region around Eugene (just south of the path of totality), or will be passing through the area, here are the top things to do that you do not want to miss.
Waterfall Hikes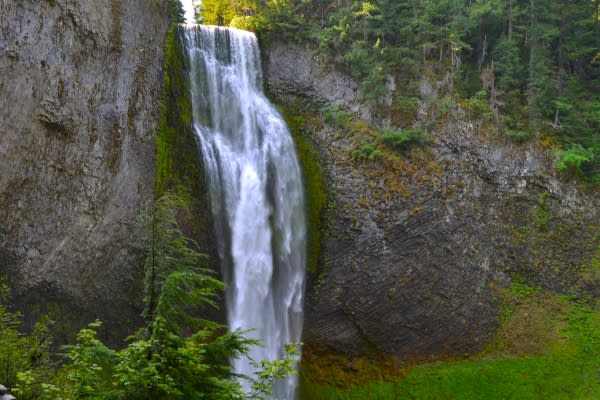 Oregon is known for its wet weather and even during the dry summer months there are some pretty spectacular waterfalls to behold. Several are just steps from the roadside while others require a more rigorous hike in. Check out the top waterfalls around Eugene, including the Salt Creek Falls, the second highest in Oregon.  
Wine Country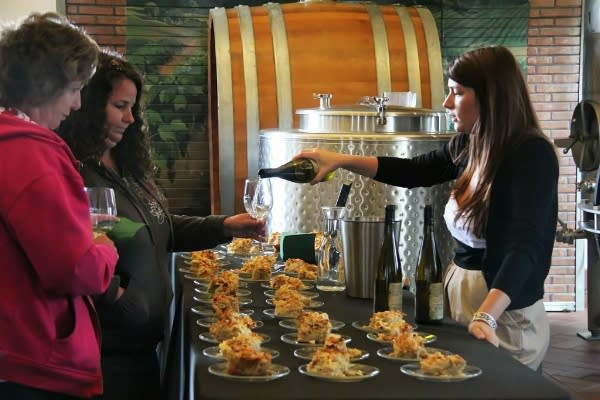 The Willamette Valley is home to world renowned Pinot Noir. All along the back roads, including Territorial Highway, discover small tasting rooms and family-owned wineries that are pouring remarkable wines. Play Pinot Bingo at over a dozen wineries just outside Eugene.
Farm-to-Table Dining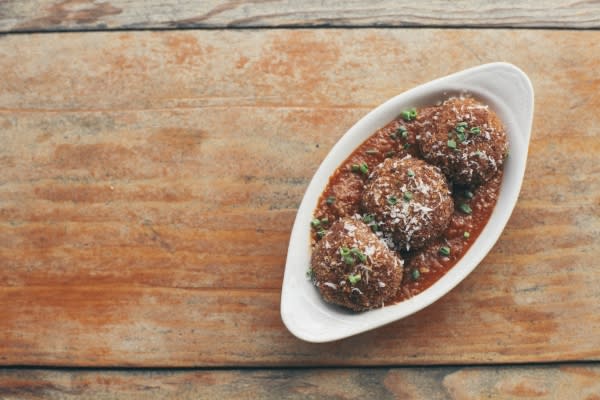 It's all about the food here - fresh and local. Skip the chains and pull up a seat at a dedicated farm-to-table restaurant. Imagine eating bread baked from the grains milled in the next field over, or sipping beer among the hop vines or feasting on seafood plucked from Oregon waters that morning...
Saturday Market & Artisan Crafts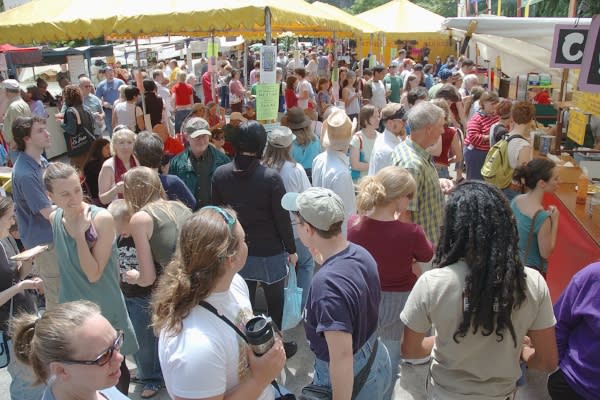 If you are able to visit the Saturday Market in downtown Eugene - do it! This colorful, festive marketplace showcases handcrafted products including clothing, soap, art, pottery, jewelry, toys and more. Enjoy live music and entertainment, munch on wholesome food cart offerings from burritos to smoothies and shop at the adjacent farmers' market. Throughout the region, smaller markets and galleries feature the endless talent and creativity of the local community.
TrackTown USA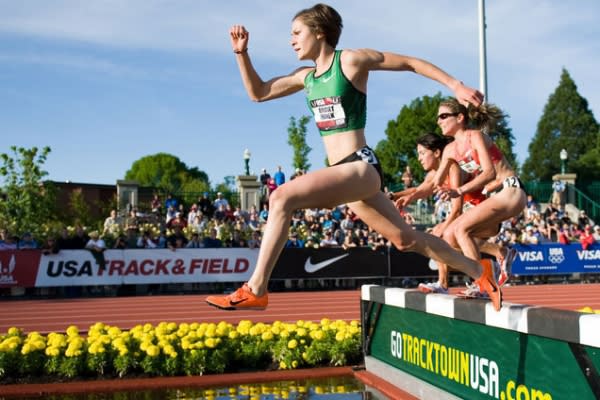 Eugene - Springfield is home to historic Hayward Field, Steve Prefontaine, Nike and frequent track and field championships including multiple Olympic Trails. Delve into the passionate running culture here and visit the legendary landmarks. Jog on a few of the chip trails around town and you might even have the thrill of being passed by a current track star.
Hot Springs & Rivers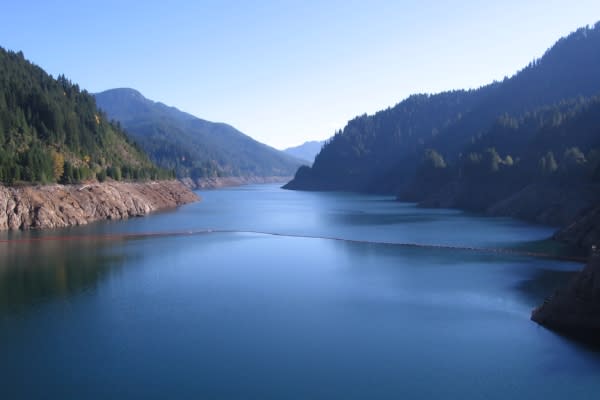 Warm or cold? Either way, taking a dip in the natural pools around Eugene can be soul satisfying. There are several hot springs outside Eugene, including one that is channeled into swimming pools for a spa-like experience. For those cold-water types, several lakes offer roped off swimming areas where you can also rent inflatables or picnic. Or go with a guide on a river-rafting excursion!
Mountain Biking & Cycling
From the mountain biking trails in Oakridge to beautiful bike paths around lakes and along rivers, Oregon is ideal for cycling adventures. Didn't bring your bike? Rent a bicycle at a local bike shop.
Covered Bridges & Murals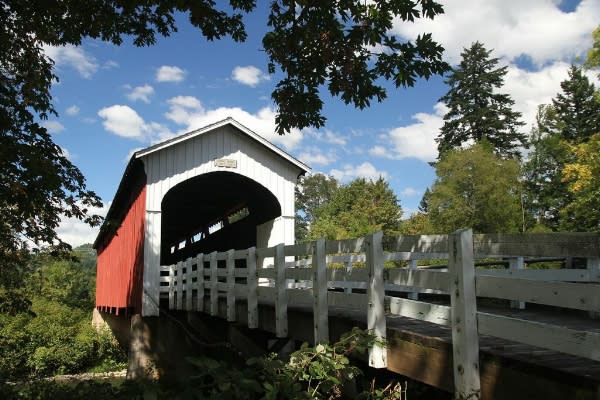 As you are driving the back roads through small Oregon towns, be sure to visit this area's covered bridges. You'll find many of them around the historic town of Cottage Grove, along with delightful murals. Lowell also has several covered bridges and Springfield has many colorful murals. In Springfield, look for The Simpsons mural.
Oregon Coast & Sand Dunes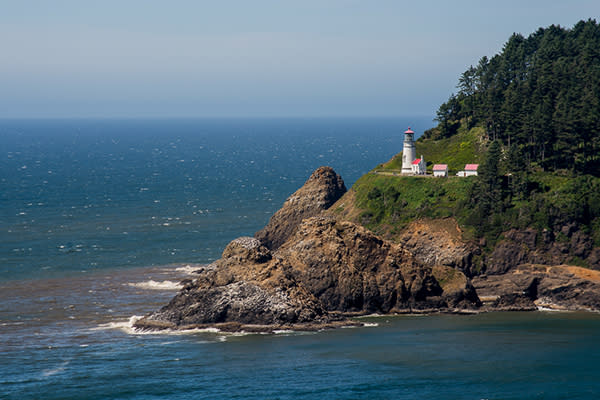 All along the Oregon Coast's Highway 101 are dramatic sights from the Heceta Head Lighthouse to the Sea Lion Caves. Lunch in Historic Old Town Florence and charge the mountainous sand dunes in a dune buggy. If you have an opportunity to put your toes in the sand - it's worth spending one more night.
Happy eclipse watching!
Comments