Back To Previous Page
Blooms on McKenzie View Bike Loop
Published: May 27, 2016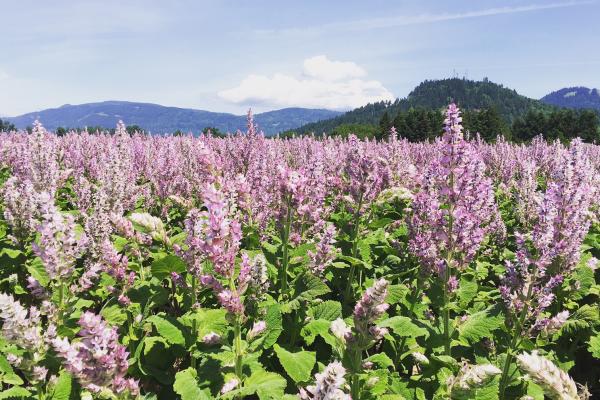 Spring is popping up from all edges of the Eugene, Cascades & Coast region. Follow Adventure Specialist, Gabrielle Lent, on her bicycle voyage into the countryside where she spends a sunny afternoon exploring country roads, spotting wildflowers and picnicking by the river. 
Wind combed my hair through the vents of a helmet as my Kiva sandwich and I set out to cruise the McKenzie View Scenic Bike Loop on a bright Thursday afternoon with our tour guide, my dad. Starting in the Whiteaker Neighborhood we accessed the Ruth Bascom Bike Path by way of the River House and continued north to Delta Ponds, passing Marist High School, heading toward the intersection of Delta Highway and Green Acres Road.
On this stretch of path a blue-topped fire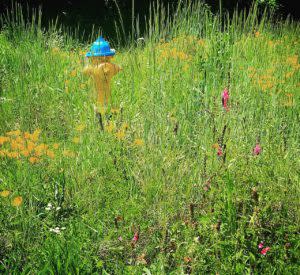 hydrant caught my eye. Nestled in a gently rustling field, its yellow base seemed to bloom in blue. It was so cute; a rare urban flower growing up among others, more finite.
Going left on Delta Highway we reached Ayers Road and made our way through the residential streets near Gilham Elementary School. Taking a secret shortcut offered in the curves of a cul-de-sac, we reached Dale Avenue which fed us onto County Farm Road.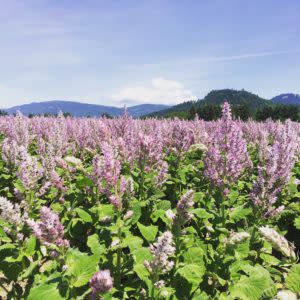 I had a hot tip about a field of wild sage and kept my eyeballs peeled, looking for it. Soon, a soft-tufted purple sea presented itself behind the gates of Camp Harlow, not the wild patch I was hoping for but a beautiful manicure none the less. Gazing upon it, lyrics of a song by The Mountain Goats entered my mind and made me smile in appreciation of sage.
From County Farm we hit Coburg Road. Silently positioned across from Armitage Park I spotted the actual field of wild sage I was hoping for. Though slightly smaller it lay equally radiant, peacefully purple. We crossed the river via Armitage Bridge and made the first right onto McKenzie View Drive, weathering the slight inclines and savoring the slopes, riding to its end at Hill Road.
My sandwich was ready for me, so for lun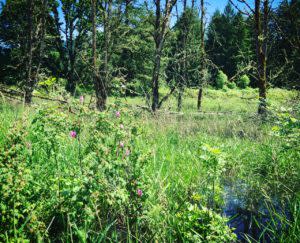 ch's sake we hooked a left on Old Mohawk, a road not part of the loop. A scorched piece of earth from a recent controlled burn exposed a dirt path leading to a riverside beach. Here, I ate my sandwich. As I listened to the water flow, I reflected on a musing made by my dad during the day's course. "You can forget just about anything, riding out here." Feeling good with two clear minds (and one happy tummy) we mounted up and headed home.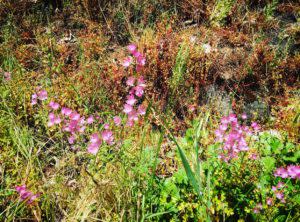 To return, we rode Old Mohawk to Marcola Road, connecting to 42nd Street and riding Jasper to Clearwater, a natural area that is always a sensory delight. On this particular day, the rushing current of the river glinted like diamonds in the sun – what I like to call, "Little Mermaid water." On the banks of the broken river that lay on the north side of the path, yellow iris' rose wildly from tall grass. Enamored with the scene, I came close to running over a gopher snake basking in the warmth of the asphalt beneath my wheels. It was the second sizable snake I'd seen that day.
In total, our ride clocked in at about 36 miles. It should be stated that for the amount of time we spent on roads with cars, passing traffic was incredibly respectful of our space and safety which made the ride that much more comfortable. If you're looking for a great way to spend a spring day, I suggest you follow these country roads, brace yourself for reptilian encounters, pack a Kiva sandwich and allow three hours to explore this area in bloom.