Back To Previous Page
Cascadia Music Festival Christens Emerald Meadows
Published: July 23, 2013
The stars aligned Friday, July 5, at the Cascadia Music Festival, the inaugural event at Emerald Meadows near Eugene.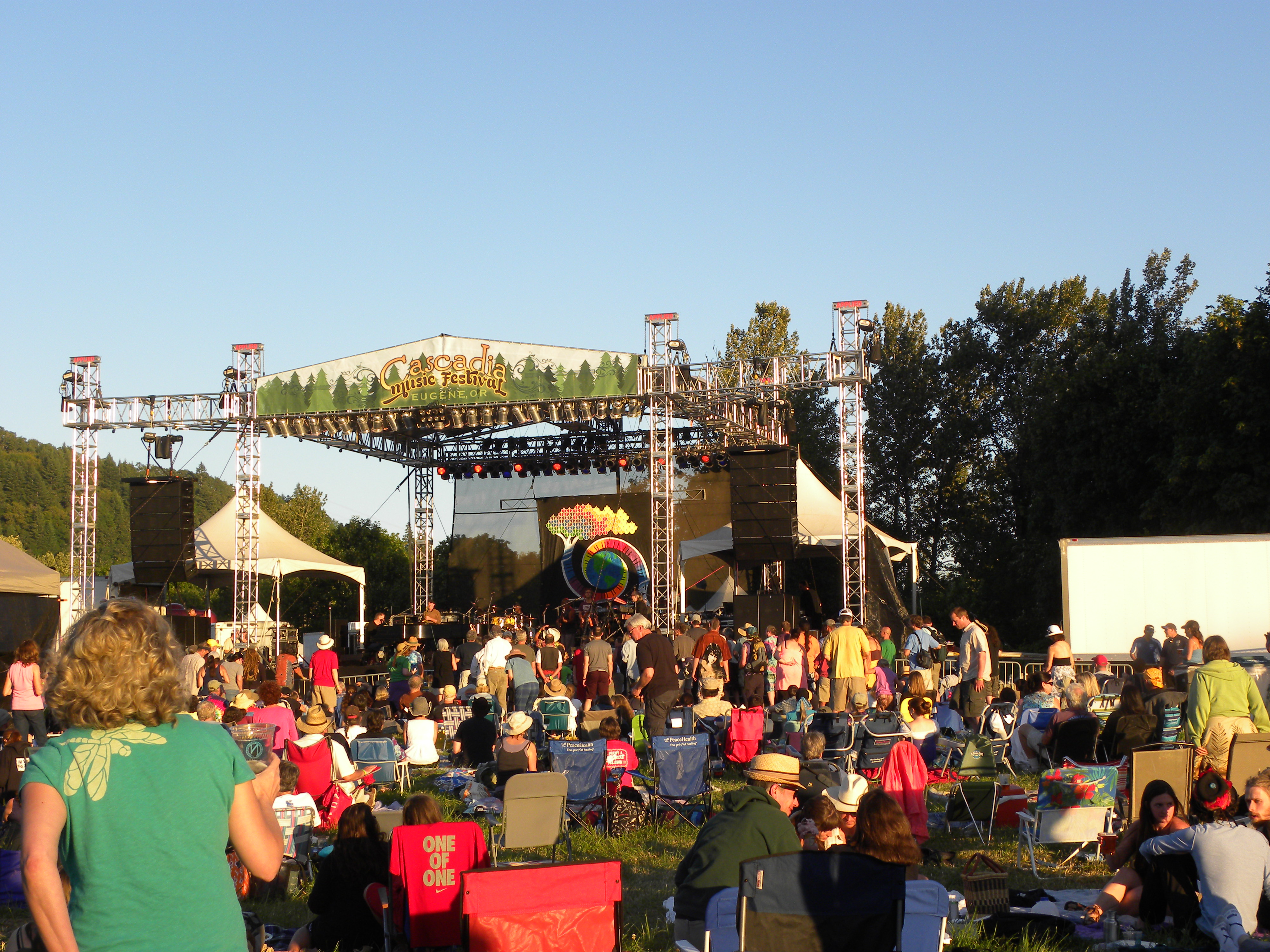 The weather, the lineup and the crowd made for an adventuresome date night for me and my husband, Mike. We set up our lawn chairs in the middle of the park, sat back, relaxed, people watched, dined alfresco and soaked in the sounds.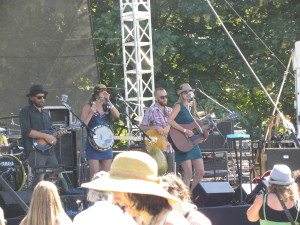 The Shook Twins, Jelly Bread and Tony Furtado filled the sunny afternoon with upbeat tempos and musical notes.  The musicians' engaging style merged easily with Cascadia's intimate stage setting, inspiring some of the crowd to dance the day away and others to simply sit back and enjoy the afternoon.
Bruce Hornsby and the Noisemakers took the stage as the sun started to set. The crowd intensified as Hornsby ushered out the day with purpose and delight. By the time he was done, it was night. My husband noticed the stars arrival moments before Railroad Earth exploded into the meadow with lights and sounds that brought down the house. Cascadia Music Festival was in orbit and nobody wanted to land.
As Railroad wrapped up their set, the campers headed to their nearby campsites. We headed back the quarter mile walk to our car, still in awe of the festival and thinking of all our friends we want to invite to Cascadia Music Festival next year.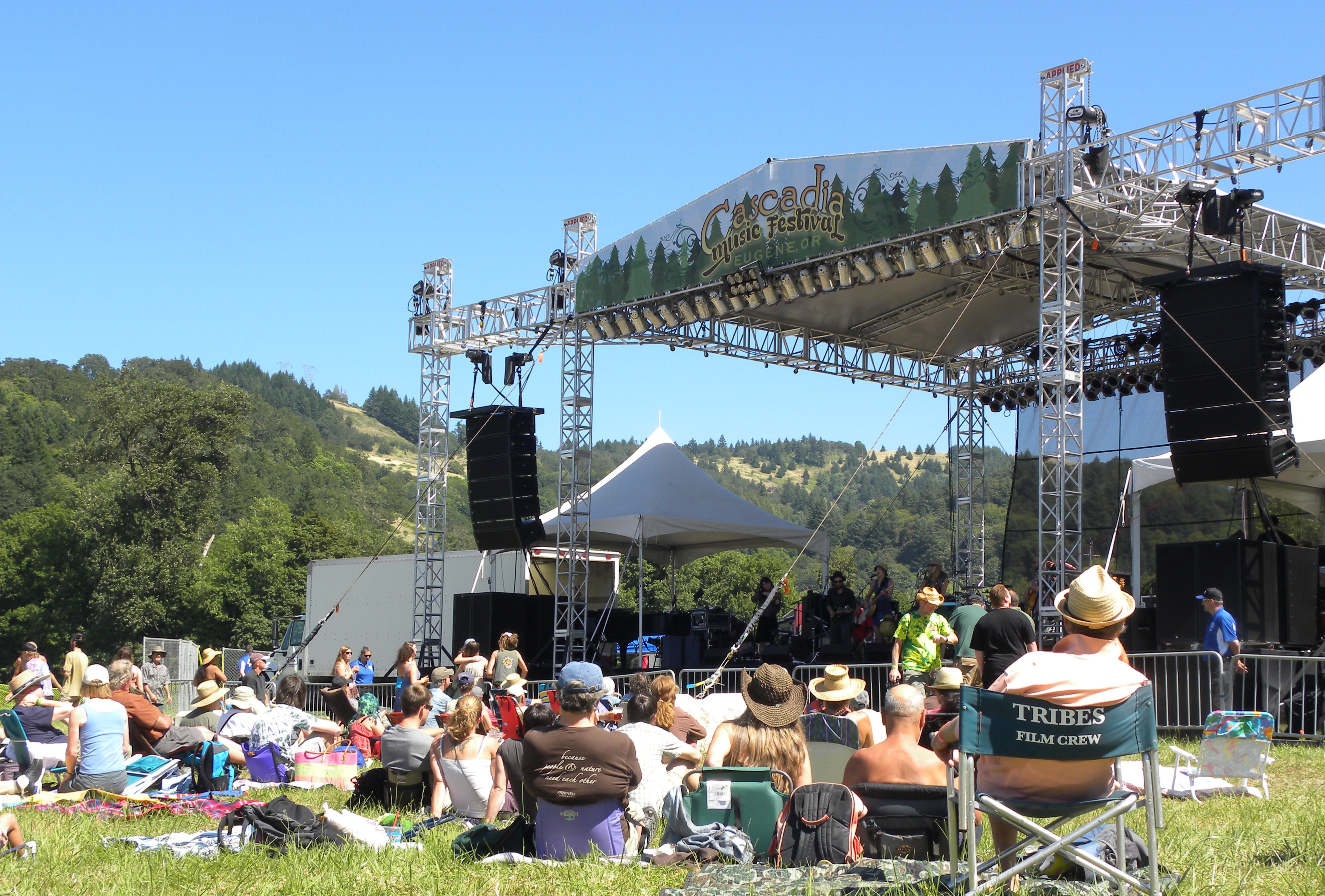 About Emerald Meadows: Emerald Meadows is Lane County's newest outdoor music venue. The 80-acre park sits on the banks of the Coastal Fork of the Willamette River. Cascadia Music Festival is the first ever music event at Emerald Meadows.  Mark your calendar now for next year's three day festival. Cascadia returns June 27- 29, 2014.

About the author: Sue Harshbarger is Senior Convention Sales Manager for Travel Lane County – Eugene, Cascades & Coast. After an adventurous career as a travel agent and in hotel management in Kentucky and on St Croix, USVI, Sue spun the globe and landed in Eugene. Her hospitality experience, passion for exploration and ability to connect people and topics make her the perfect go-to person when planning an event. She adores concerts, festivals, farmers markets, sustainable farms, cooking, walking, reading, friends, family and her husband Mike.
Read more of Sue's blog posts on the Eugene, Cascades & Coast Meetings Blog.
Comments