Back To Previous Page
Cheers to Eugene Beer Week!
Published: May 03, 2013
Waiting in a long line for a pint has never been so worth it. That's what happens when one of your favorite breweries opens a brand new tasting room and releases single batch beers to celebrate.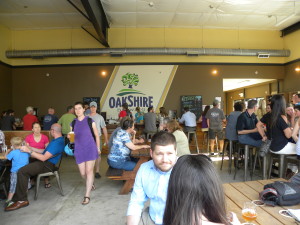 Oakshire Brewing held a grand opening for their new tasting room on Madison Street May 2. Technically, the tasting room had already been open for a week, but this was the grand salami of occasions to honor Oakshire's move to a more central location, Eugene's Whiteaker neighborhood. (See more pictures of the new tasting room here.)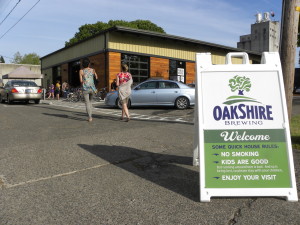 The opening marks the second phase of a trifecta of local breweries moving into "the Whit." Oakshire is now four blocks away from Ninkasi Brewing, the brewery that put Eugene on the craft beer map. In a few weeks, Hop Valley Brewing will join the brewery district and open a new tasting room right between the other guys.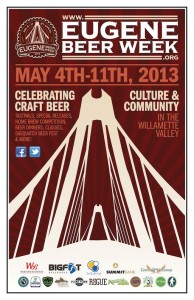 All the moving, shaking, fermenting, brewing, tasting and pouring gives Eugene much to celebrate at next week's Eugene Beer Week. Starting with Sasquatch Brewfest Saturday at the Eugene Hilton, Eugene Beer Week is a week jam packed with beer-related events from blind tastings, to beer and barrel classes, to beer trivia.
That's definitely something to raise some Hellshire III to.
Cheers!
Eugene Beer Week Events: http://www.eugenebeerweek.org/
Comments