Back To Previous Page
Eugene Ale Trail Launches June 2
Published: May 20, 2014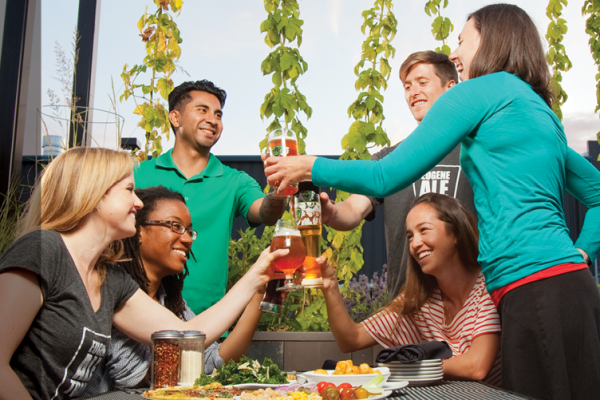 Starting June 2, craft beer enthusiasts will have an easy way to explore the Eugene, Cascades & Coast region's robust craft beer scene with the launch of the Eugene Ale Trail.
LAUNCH EVENT DETAILS
WHEN: Monday, June 2, 5 – 8 p.m. WHERE: 16 Tons Café, 2864 Willamette St, Eugene WHAT: Eugene's breweries will sample their best brews and give visitors a taste of what they can expect on the Eugene Ale Trail. The official passport will also be unveiled.
Featuring eleven breweries, bottle shops, and tap houses stretching from Eugene to Oakridge, the Eugene Ale Trail includes a printable passport with an easily navigable map and incentives for visiting the breweries.
Visitors can earn a 16 oz. amber growler by getting a stamp or sticker from eight of the ten Eugene area breweries. They will receive a stainless steel pint cup by completing the first eight stops AND going to the Brewers Union Local 180 in Oakridge. All prizes are available while supplies last.
Passports will be available for download at EugeneAleTrail.org starting June 2 following the launch.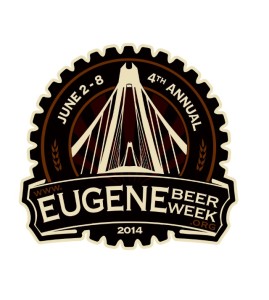 Eugene Ale Trail prizes can be redeemed at the Eugene, Cascades & Coast Adventure Center or by mail when they include $5 for shipping.
The launch kicks off Eugene Beer Week, which celebrates the craft breweries of the Willamette Valley. More than 40 events are planned at breweries, restaurants, tap houses, and tasting rooms throughout the region. To cap it all off, the Cherry Poppin' Daddies headline the Sasquatch Brew Fest on Saturday, June 7 at Ninkasi Brewing Company.
Comments