Back To Previous Page
Exploring Finn Rock Reach on the McKenzie River
Published: August 25, 2017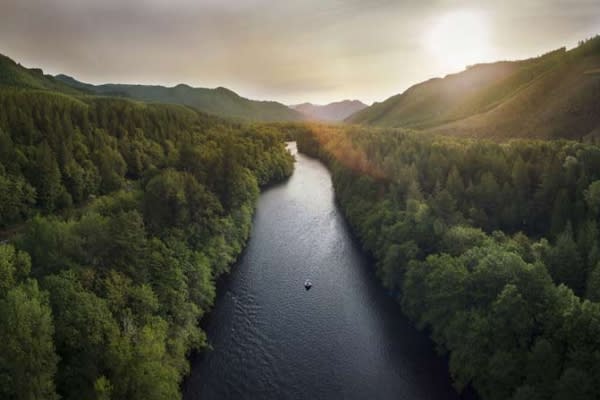 The crystalline waters of the McKenzie River draw thousands to wade, fish, swim, and hike every week of the summer. The river provides over 200,000 people with drinking water, and it's considered the last stronghold for wild salmon in the Willamette River system. Both people and fish depend on the purity of the majestic McKenzie.
And that's exactly what makes it so special to get the chance to explore a new place along the river.
Finn Rock Reach is such a place. Home to the popular Finn Rock Boat Landing, salmon spawning grounds, towering old-growth cottonwood trees, and not one but two species of rare Oregon turtles, Finn Rock Reach's floodplain trails are open to the public only during tours offered by the McKenzie River Trust.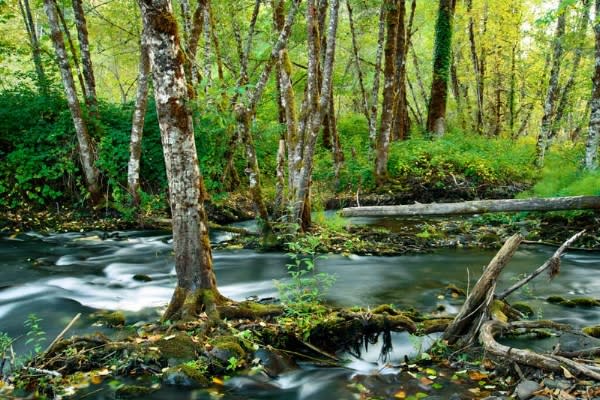 Recent trips have explored the plants and wildlife unique to the property, bird life, and a former logging camp site that was home to Rosboro company employees and their families beginning in the 1930s. Signs of beavers, elk, otters, and turtles were evident as visitors learned about the people who once called this remarkable place home. People also had a chance to learn about the habitat conservation and restoration planned for this spectacular stretch of the McKenzie.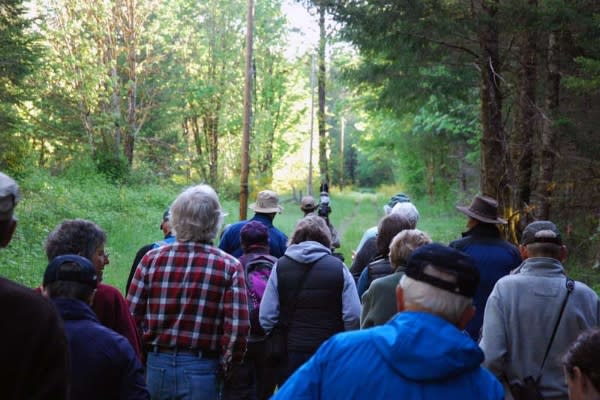 Upcoming tours include a rafting adventure (this tour is now full), a field course on dragonflies and damselflies, and trips to view salmon spawning in the gravels of Elk Creek, a side channel of the McKenzie that runs through the property.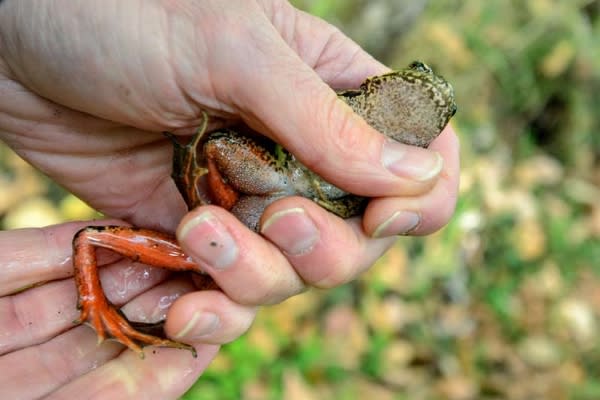 All are welcome to join McKenzie River Trust for these free expeditions to Finn Rock Reach. Most tours are oriented to adults who can walk one to two miles on uneven ground; mature kids with an interest in science and nature are welcome. You can sign up through the McKenzie River Trust website at mckenzieriver.org/events. If the tour you're interested in is full, send them an email.