Back To Previous Page
Autumn's Craft Beers
Published: September 28, 2019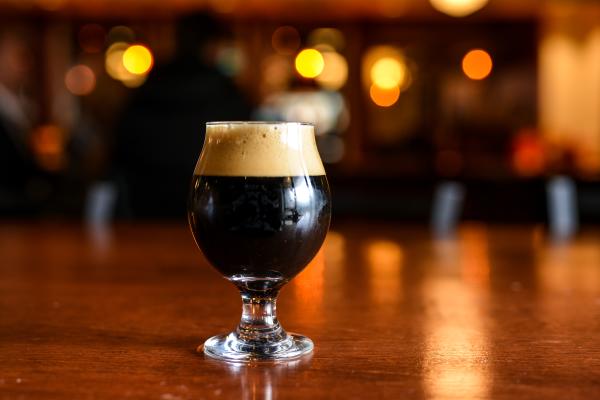 It's the most wonderful time of the beer!
Fall is a time of abundance, and the beer world is no exception. Between festbiers, fresh hop season, and pumpkin beer it's tough to decide which beer will be the perfect complement to a crisp, sunny fall day or blustery evening. This season brings some of the best beers to the taps of Eugene from our local brewhouses, the Pacific Northwest region, and around the world. To help you with your selection, I've compiled a short list of some of my seasonal favorites.
Oktoberfest
With Oktoberfest underway in Germany, and our own Oktoberfest celebration in a few days, I'll start with Festbier. Earlier in the month, I got to spend my morning with Toby Schock, Head brewer at The Wheel Apizza Pub. Toby brewed up a very tasty Festbier (true to Reinheitsgebot standards, with 100% German ingredients) and let me add my own twist to a portion of the batch. We made a rosemary and orange tincture (pressed on Friday the 13!) to add to one keg of Festbier turning it into Zestbier. This collaboration keg was tapped at The Bier Stein's Oktoberfest on Saturday, September 28.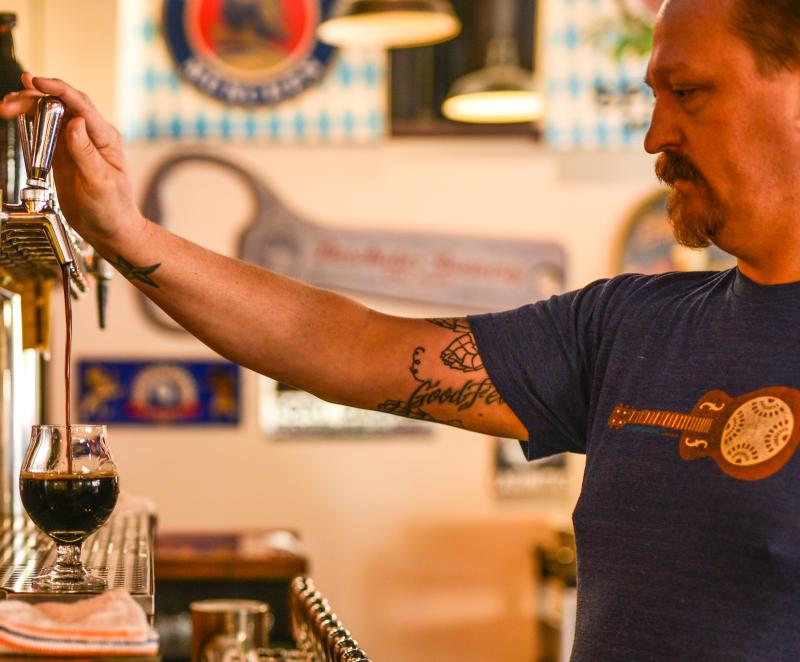 Recommendations: 
The Wheel Apizza Pub - Zestbier (local favorite)
Block 15 – Blocktoberfest 
Weihenstephaner - Festbier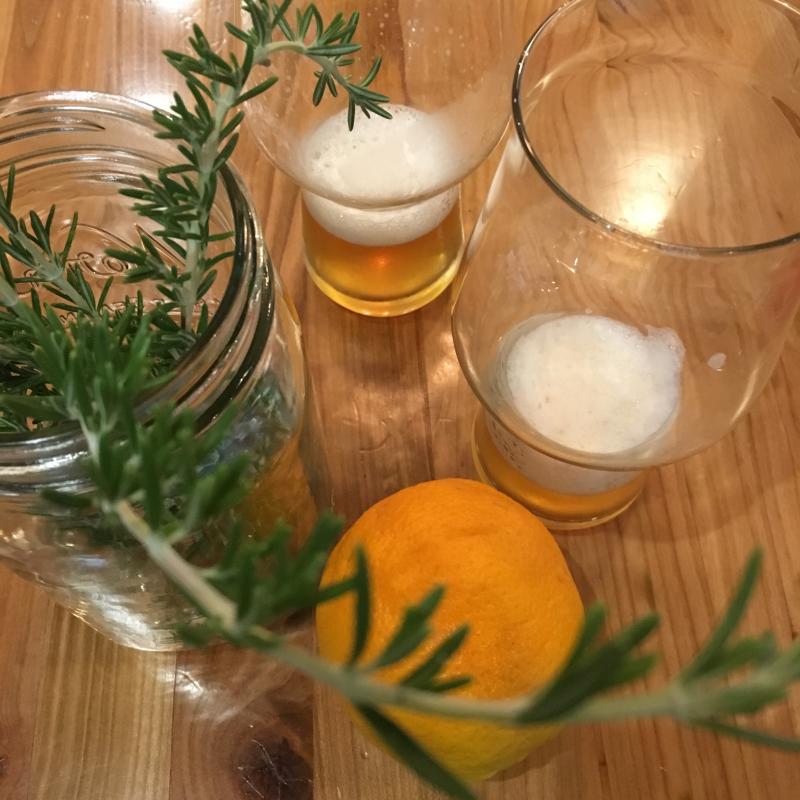 Zestbier with The Wheel Apizza Pub by Dre Borkowski  
Fresh Hops
Fresh hops — a hustle. The Pacific Northwest region is responsible for approximately 42% of the world's hop production. Once a year the hop producers of our region harvest their hops. The hops then make their way into the wort within hours of being picked from the bine. This process makes the hop flavor in beer much more intense, aromatic, and delicious. It also means that the beer is best enjoyed as close to the kegging date as possible. Since fresh hop beers are brewed in smaller quantities only once each year, it's always a good idea to stop by one of Eugene's local beer bars (The Bier Stein, Public House, 16 Tons, etc.) and ask your bartender what's fresh.
Recommendations: 
Ninkasi – Fresh Hop Centennial IPA (local favorite)
Sunriver – Green Initiative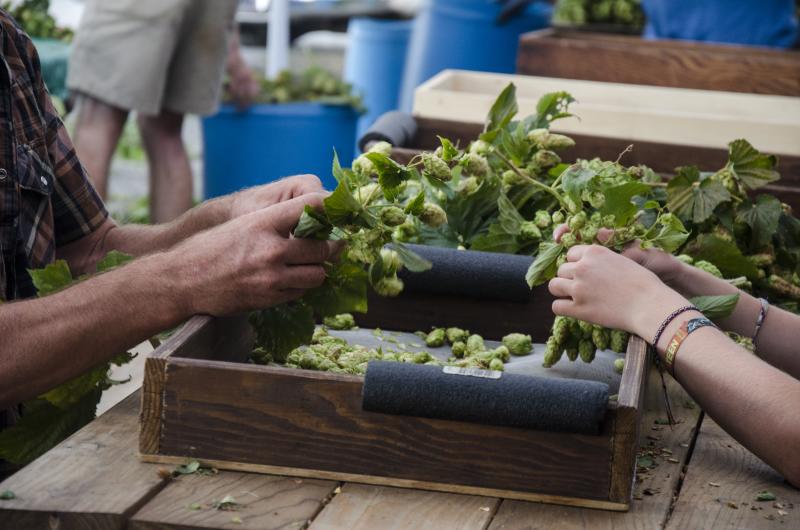 Hops picking in Eugene by Katie McGuigan  
Pumpkin Beer
And then there's the pumpkin beer.  Sure, pumpkin spice has developed a certain reputation over the years, but pumpkin pie in beer form is one of my favorite parts of being a grownup. Another squashy favorite is the Winter Squash Porter from Viking Braggot. Pair the porter with the giant windows at the Southtowne location to add a little "hygge" to even the gloomiest of fall days. 
Recommendations: 
pFriem - Pumpkin Ale
Oakshire - Big Black Jack (local favorite)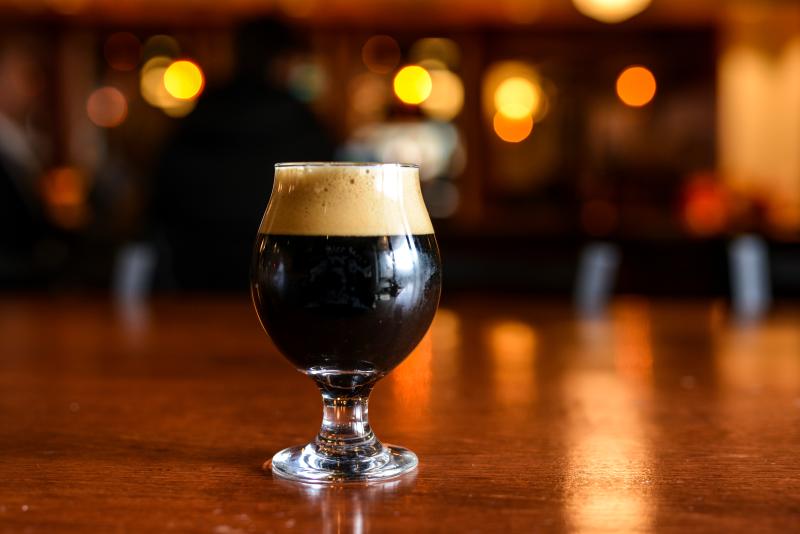 Oakshire's Big Black Jack Pumpkin Stout by Melanie Griffin
Follow the Eugene Ale Trail to the region's best craft breweries. For more insights and recommendations on our regional beer scene, visit us at The Bier Stein — and of course, see you at Oktoberfest!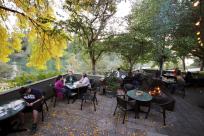 During crisp autumn months, sipping a local craft beer on a sunny patio with the smiling people of…
More
›