Back To Previous Page
Autumn's Craft Beers
Published: September 30, 2021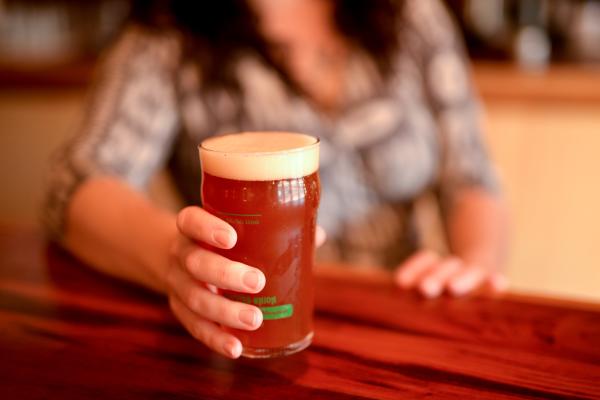 Craft beer and hard ciders pair perfectly with changing leaves, back to school, football games and the crisp autumn air. So what is fresh and new along the Eugene Ale Trail this fall? 
Here is a round up of our top seasonal trends to check out.
Abundant Fall Fruit
Leave nothing in the field this harvest season! Local brewers pack a punch with small batches of seasonal beverages bursting with fruity flavor.
"Your Fruit, Your Cider" at WildCraft
We start with a cider. Autumn is all about apple orchards, u-picks, cider presses and more fruit than you know what to do with... so we are grateful for WildCraft Cider Work's community apple drive. Don't let nature's abundance waste away on the ground! From July through November, local residents donate their extra apples, pears, and plums to WildCraft Cider Works, and the fruit is pressed into future hard ciders.
Sip a pint of "Your Fruit, Your Cider" from the 2019 Community Apple Drive, and make plans to taste this year's community cider after fall's fermenting is finished.
"Stonefruit Symphony" from Alesong
Before you fully turn your attention to fall beers, pause and savor the last tastes of summer at Alesong Brewing & Blending. Their "Stonefruit Symphony", a sour ale aged in French oak barrels and packed with peaches and nectarines, was the only Eugene area beer to win a medal at the 2021 Great American Beer Festival. Alesong brought home the Gold Medal in the Belgian Fruit Beer category for that release — so make sure you grab a bottle before they are gone! With this award, Alesong has medaled at the Great American Beer Fest for six years in a row, putting them in the top ten longest winning streaks in the country.
The "Coconut Rhino Suit" from Alesong
Let's go tropical with Alesong Brewing & Blending's upcoming twist on their popular "Rhino Suit" series. This classic imperial stout is aged in bourbon barrels, making a rich, holiday-style beer perfect for sipping as the weather cools. This year's favorite fall release includes a coconut version debuting in November. Imagine the toasty coconut taste and tropical dreaming while you warm your feet by the fire...
Fresh Hops
With almost half of the world's hops grown right here in the Pacific Northwest, fresh local hops are a celebrated ingredient. Local brewers are proud of their small batch, locally-sourced hop-forward beer.
"Fresh Perspective" at ColdFire Brewing Company
If fresh hops is your thing, then this is as fresh as it gets! Amarillo hops were added to Cold Fire Brewing Company's "Fresh Perspective" beer the same day the hops were harvested at the farm; resulting in a crisp, dry IPA with nuances of peppery grapefruit, tangerine pith, lemon, jasmine, and pine.
Another exciting beer to sample is "Citra Solstice", which returned in late September and will be on tap for the fall. Bringing hops and malt together in a brew some call a Black IPA and others dub a Cascadian Dark Ale; it's flavorful and aromatic, but still smooth.
"Fresh Hop Vicious Mosquito" and "Fresh Hop Holy Schmidt!" at Oakway Pub
Pouring their limited release beers, Sunriver Brewing Co. - Oakway Pub has three fresh hop beers currently on tap. Their flagship IPA Vicious Mosquito has two batches — one brewed with fresh Centennial hops from Crosby Hop farm in Woodburn, OR and the other brewed with fresh Simcoe hops from Coleman AG in St. Paul, OR. A third hop beer, Fresh Hop Holy Schmidt!, is dry hopped with Liberty hops from Coleman Agriculture in Independence, OR.
These creative, Oregon-based brewers are always concocting something new, so keep coming in to taste! "Resin Nation" Double IPA is up next, available in November and December. They also release many beers in cans, perfect for your fall adventures or around a campfire. Grab a pack of "Turtle in the Clouds" Hazy IPA, "Shred Head" Winter Ale, or even a Cookies N Cream beer!
"Shatter Matter Keller" and "Fresh-OOO" at Falling Sky
Cheer up on those rainy autumn days at this friendly craft brewery. "Shatter Matter Keller", on tap now, and "Fresh - OOO", coming soon, are both fresh hop IPAs worth getting excited about.
And with Falling Sky's own in-house deli, this is a perfect place to theme-out for Oktoberfest their "Cloud Gazer" Oktoberfest lager while loading up on German pretzels, potato and cheese dumplings and Bee Sting cake.
"Alt Hallows" at Coast Fork Brewing
In Cottage Grove, Coast Fork Brewing gets witchy with their Alt Hallows Alt Bier which is fresh hopped with CL1A, a new hybrid hop developed by Oregon State University. This hoppy caldron of great tastes is on tap through October. Or try their London Springs Lager which is a classic, Munich-style Helles that will transport your taste buds to Germany.
Oktoberfest Brews
September and October are the time for celebrating craft beer. Lift a frothy mug to the season with these tributes. Many of the pubs get into the spirit too, from the Bier Stein Bottleshop and Pub to the First National Tap House.
"Oktobier" at the 3 Legged Crane 
Head up the mountain to Oakridge to try 3 Legged Crane's "Oktobier", an Oktoberfest inspired Marzen style beer. Upcoming releases include "Cheery Robust Brown", an Autumnal Bitter, "Frost on the Bumpkin" winter stout, and the return of their "Tannin Bomb" Old Ale aged on Oak.
"Uberdachte Brucke Hefeweizen" at Covered Bridge Brewing Group
Fall in Cottage Grove brings the return of many small-town festivals. Covered Bridge Brewing Group also held their own Oktoberfest in September, and the fall beers are still being poured for you to enjoy! Their Uberdachte Brucke Hefeweizen is a Bavarian style beer, or try their Covered Bridge Kolsch for more German tastes. Once the rains begin and the weather cools, head inside the spacious facility for live music and stand-up comedy on most weekend nights. 
Holiday Standouts
Starting with Halloween, through Thanksgiving and the winter holidays, seasonal beers hit the taps. This is a great time to try something special and different.
"Broom Hilde" at Plank Town 
Plank Town Brewing Company's Fall lineup includes their Oktoberfest beers, as well as a Filbert Brown made with regional hazelnuts, but just in time for Halloween, check out their upcoming Broom Hilde that is a juicy pale ale concocted with seasonal spices.
"Black Widow Porter" and "Kris Kringle Holiday Ale" at McMenamin's
The best fall news for beer lovers in Eugene just might be the re-opening of McMenamin's High Street Brewery & Café! After suffering from a tragic fire earlier in the year, the McMenamin's team is back to work and itching to produce new beers. Stop back in for seasonal favorites including "Black Widow Porter" in October, and "Kris Kringle Holiday Ale", arriving mid-November.
Sleigh'r Winter Ale at Ninkasi
The seasonal rollout of Ninkasi Sleigh'r Winter Ale sparks that holiday feeling. Described as a chocolate malt flavor with a touch of bitterness, it is a perfect accompaniment to traditional holiday foods on a cold night.
"Kriekside Sour" at Gratitude Brewing
Gratitude Brewing is a lovely complement to your holiday table this fall. Try their "Kriekside" sour, a new red ale that has been aged in Pinot Noir barrels and then blended with sour ale for a unique twist. Perfect for colder weather on the patio!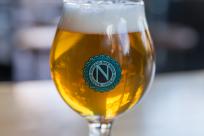 Locals prefer our hometown craft beer - find out why!…
More
›