Back To Previous Page
Fields of Dreams: Greetings From Westfir!
Published: June 22, 2016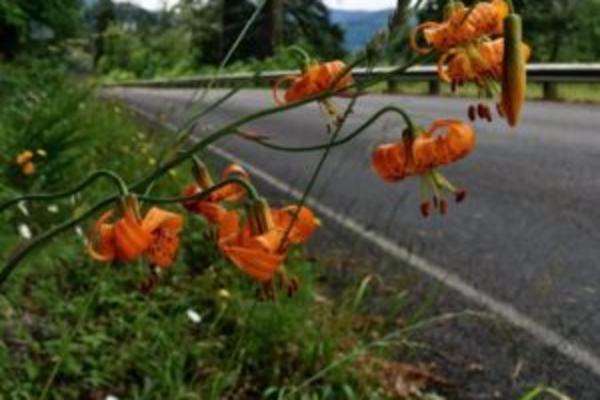 As the Eugene, Cascades & Coast region transitions into summer the snow in the Cascades has melted and been replaced by a rainbow hillside of wildflowers! Follow along with Adventure Specialist, Gabrielle Lent, as the explores the snow melt meadows of Tire Mountain, just outside of Westfir.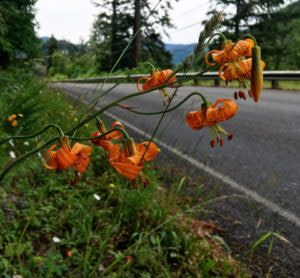 Greetings from Westfir, home of Tire Mountain and its game-changing fields of wildflowers! Hillsides vigorously dotted in pink, blue and yellow, creating a mosaic of primary color amongst tufts of grass, alongside sun-bleached logs and mossy cliff sides. Parts of the walk are shaded by tree canopies and around every corner lay a meadow awash in sunlight and bloom. The most accurate comparison I can draw for this real life experience is Robin Williams' p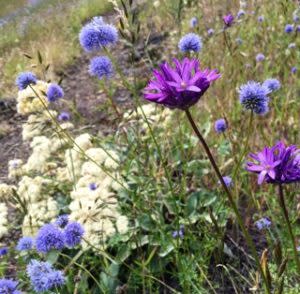 erfect heaven in What Dreams May Come. My pictures are okay, but really, only an oil painting could replicate this scene with justice.
From Highway 58 I turned left for Westfir, heading straight at the stop sign by Office Covered Bridge and onto Forest Service Road 19. At the junction of FS Road 19 and 1912 I made a left to cross the Willamette River via a one-lane bridge, continuing up a very windy, well-kept gravel road for a little over six miles before reaching the designated parking area for the Alpine Trail.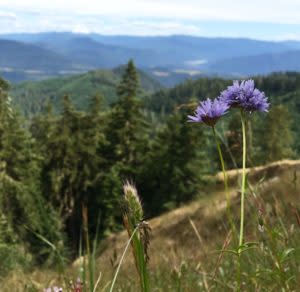 Fun fact, the path to summit Tire Mountain is an off-branch of the Alpine Trail, a hot favorite for mountain bikers.
I arrived late on a lovely Sunday afternoon and the eight car lot was at capacity. Riding solo, the presence of other explorers offered me comfort and confidence I may not have been afforded if I'd felt I was alone in the forest. I was surrounded, like a tourist.
I began my ascent, feeling inclined to talk with other hikers on the trail. I greeted each new face with a smile, asking the question, "Did you do the whole hike?" Surprisingly, most people did not. Like me, they seemed to have come for the vast meadows and sprawling mountainside views. Apparently, there is no view from the summit, but I'd heard through the grapevine that on this particular day there were fire ants, and there were a lot of them. This did not appeal to me and I by choice I did not reach the top.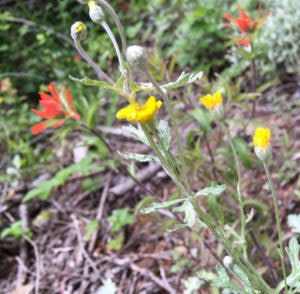 While snapping some shots of a glorious and thriving ground bouquet, a citizen noticed me and my camera. We began talking and as it would turn out, Tanya, was a botanist and blogger for the website WesternCascades.com, which will most likely dictate my next adventure.
It was exciting to meet a sister enthusiast out on the trail. I showed Tanya the pictures I'd taken that day and she helped me to identify some species, including one of my favorite finds – Orange Honeysuckle – a fading, tubular blossom which grew from a crawling vine. She was a peaceful la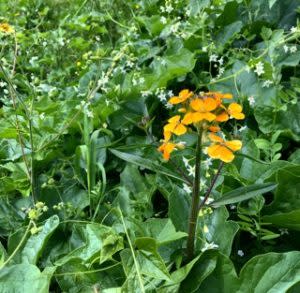 dy of the land and had I not been venturing alone, we may never have met. It's nice to get outside!
In total, I came across four very impressive field sites, each bursting with a medley of flowers I had not yet seen this season. I feel as though I could return a hundred times and have a hundred new experiences. As a hiker on my feet, I smelled the wild roses and pondered life. As a mountain biker, I may have done the same. Tire Mountain is the best hike I've been on in a long time. Like Hall and Oates, it made my dreams come true.