Back To Previous Page
Find Local Holiday Gifts in the Eugene, Cascades & Coast Region
Published: November 24, 2015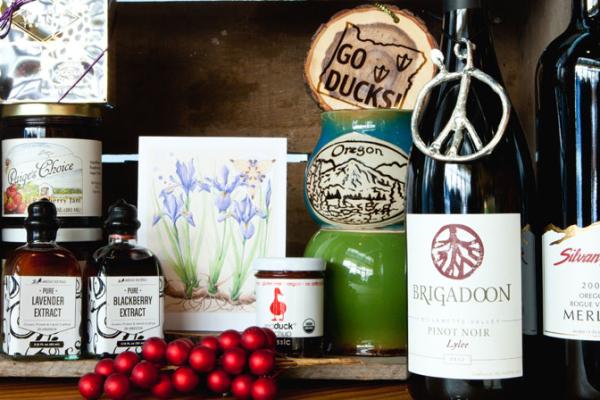 Get ready for the holidays this year with local shopping and unique gifts! Find some of our favorite ways in the post below. Visit our holiday page for more events going on this season and our shopping page for a bigger list of spots to shop this year.
It's that time of the year again; shoppers are ready to hit the stores and fill their carts with the hottest deals of the season. However, if rushing through those crowded stores isn't your scene, then you're a perfect candidate for Springfield's Small Business Saturday deals.
On November 28th you'll find the Springfield Chamber of Commerce's Small Business Passport and a Shop Small tote bag at several participating locations.
Just grab a

passport and find deals on unique items while supporting small businesses this year. Get it stamped and returned to the Chamber by December 14 for a chance at a prize basket!
Need help prioritizing your holiday errands? Here are a few other places to start:
Travel Lane County's Adventure Center
The Adventure Center, located on Gateway Street in Springfield, is a true hub for local information and crafts. Start your excursion here with our Adventure specialists who can help tailor your shopping day and don't miss the Adventure Center's selection of retail items reflecting some of our favorite crafts of the region.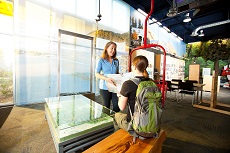 Browse through a variety of local craft beers and wines, which will pair well with Euphoria Chocolates. Showcase your Oregonian pride with Crippen Design's new PNW t-shirts or a Eugene Ale Trail v-neck.
You'll find surprises like alpaca fleece toe stuffers from Aragon Alpacas too. Stuff these natural liners into the front of your boots with alpaca fleece and say goodbye to cold toes for the winter as they contour to your foot! Bring in three cans of food through the rest of 2015 and get 20% off any item. Find more deals like these at the Adventure Center Deals page.
Saturday Market's Holiday Market
Open weekends at the Lane Event Center, this market features a variety of local artisans. Many that you will recognize from the outdoor Saturday Market, alongside artists who are specially featured for the holiday season.
On top of a selection of amazing vendors, the Holiday Market also provides a selection of delicious foods to enjoy while listening to some live music. Enjoy a vibrant atmosphere that will lift your spirits for the season.
With a fantastic selection of fine boutiques and locally made artisan products, this is a perfect time to visit the Fifth Street Market for your holiday shopping. Fifth Street Market features shops that focus on jewelry and accessories, home goods, food, and apparel.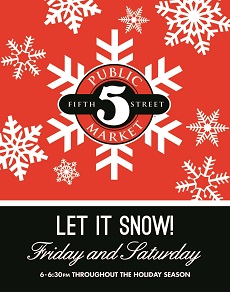 If you are looking to spice up your Holiday Shopping this year, the market will be hosting a variety of holiday events to check out while you shop. Swing by the market in the evening on November 28th for Night of a Thousand Stars and see the market light up with twinkling lights.
And what is the holiday season without snow? Attend the weekly Let it Snow event and experience a magical snow fall over the market. Bring the kids to see Santa, he will make a special visit to the market every Saturday through December 19th!
Downtown Eugene Shops
While you're downtown Eugene, pick up a warm drink at local coffee shops like Full City Roasters and explore the various small shops that Eugene has to offer.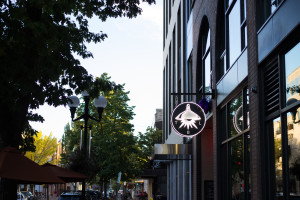 From local favorites at gilt + gossamer and Footwise to specialty items at Harlequin Beads and Heritage Dry Goods, shopping here always rewards with unique items and select the most personal gifts.
After spending a Saturday supporting some of Lane County's small shops and vendors, why not take a retreat. Whether that's a weekend in South Willamette Wine Country, or a holiday weekend at the Oregon Coast or the Cascades Mountain Range, treat yourself this year!
Comments