Back To Previous Page
First ever North American Truffle Dog Championship coming to Eugene
Published: November 10, 2014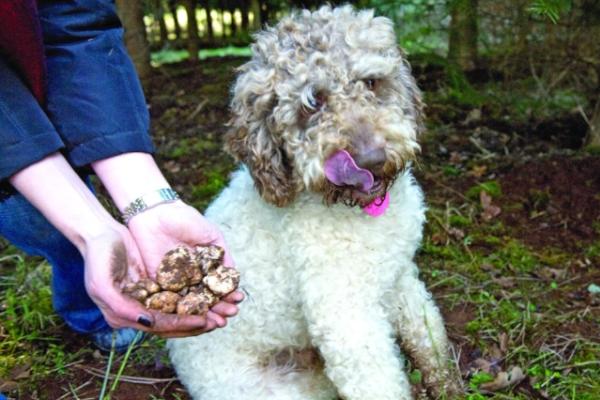 The Oregon Truffle Festival is pleased to announce the first ever North American Truffle Dog Championship January 21 – 22, 2015. Named The Joriad™ for the Jory soil that nurtures Oregon's grapevines, the two-day competition begins with a series of qualifying events at the indoor Oregon Horse Center in Eugene. This is a rare opportunity for the public to see trained truffle dogs hunt for the fragrant hidden delicacies. The sport is intense, highly-competitive, and seldom seen. Spectators are invited to cheer on truffle dog teams as they search for truffle-scented targets.
Finalists from day one will advance to the second day of competition, The Joriad™ Field Trial, where dogs will go head-to-head in a nose-to-ground competition in native Oregon truffle habitat. This portion of the competition will be closed to the public.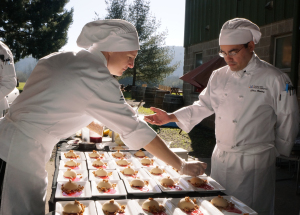 The event culminates with The Joriad™ Awards Gala and Dinner at Willamette Valley Vineyards on January 22. Information on purchasing tickets for the gala can be found on the Oregon Truffle Festival's website.
The Oregon Truffle Festival continues that weekend in Eugene with three days of forays, feasts, and cooking classes. Truffles will be available for purchase at Sunday's Oregon Truffle Marketplace, which is open to the public.
Tickets for The Joriad™ Qualifying Competition can be purchased here: https://kiosk.eztix.co/kiosk-optimised-event/32553/39653
Tickets for the Oregon Truffle Festival Eugene weekend, January 23 – 25 can be purchased here: https://kiosk.eztix.co/kiosk-optimised/tag/32553/eugene
Oregon Truffle Festival Website: www.OregonTruffleFestival.com
Comments