Back To Previous Page
Fresh Blooms and Old Growth – An Oakridge Report
Published: June 10, 2016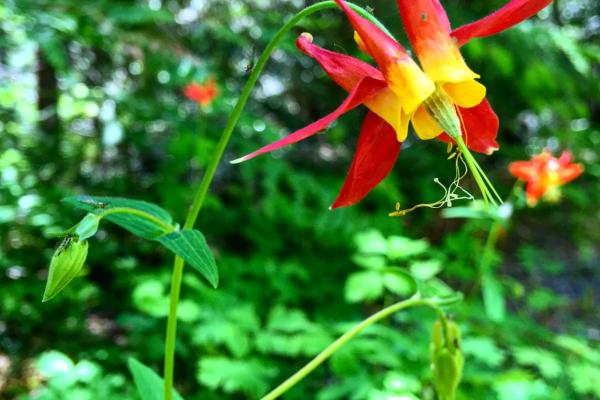 Journey to Oakridge/Westfir with Adventure Specialist, Gabrielle Lent, as she covers more ground on her weekly wildflower roundup!
A domino effect took place in our office. In one weekend, two of my coworkers journeyed separately to a "new" hot springs, posting pictures of their individually shared experiences, sparking my human curiosity. I too decided to make the day trip to this lesser known pool with the hope of finding wildflowers as a frontrunner motivation. With a book and a water bottle, I hit the road on a hot day and rambled out to Wall Cree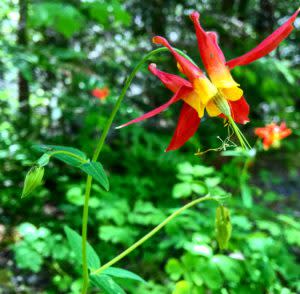 k Warm Springs.
Taking I-5 South toward Oakridge I took Exit 188A and drove for about another 35 miles to reach the traffic light at Crescent Street, heading to the City Center. Going right, 1st Street soon becomes Salmon Creek Road, FS Road 24. After nine miles a junction popped up and I made a left, finding the Warm Springs trailhead quickly and easily. There was one other car in the parking area so I prepared myself to share the pool. Hot springs are fairly communal and if you're not prepared to share, this is not the adventure you're looking for.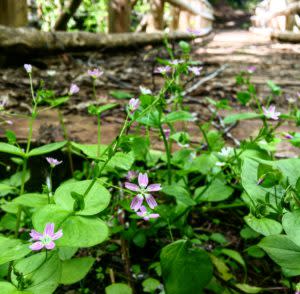 As I began my short walk to Warm Springs, birds chirped from the surrounding forest canopy, light dancing between tree leaves. The walk unearthed no flowers but the shimmy of creek water welcomed me and the drive felt worth it. When I reached the pool, its color reminded me of a hybrid between a blind man's pupil and a fresh blueberry – murky, cloudy, a hazy grey-purple. At this particular time of day, a family of three and their dog inhabited the pool. I smiled, but not wanting to marinate in dog water I continued on. Warm Springs, it should be mentioned, is not a full-force hot spring. It's a warm spring, and water temperature reaches about 96 degrees at its hottes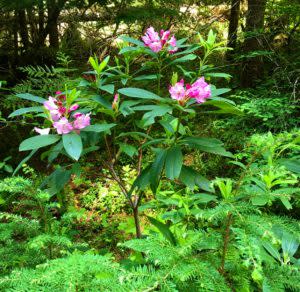 t.
I read my book just beyond the pool, crossing a clearing and situating myself by the creek. Time passed, my mind began to wander and I hungered for a bigger day. I had originally set my sights on Blair Lake but my good old Accord couldn't seem to grip the uphill gravel road.
Leaving Warm Springs I continued along FS Road 24 and at 12.5 miles I came to the junction of FS Road 2421 and 2422. Following 2421 for about seven unpaved miles to FS Road 393 I would arrive to the trailhead for Joe Goddard Grove Trail, an old growth forest interpretive area I took an interest in.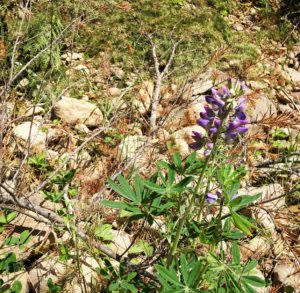 It was on this unpaved road that I encountered most of my flowers for the day. I spied roadside rhododendrons shooting up between pine branches, purple flowers meandering among the old growth forest floor. Goddard Grove is a wonderful spot for seclusion and anonymity. I recommend it for a super secret picnic or a cool place to see examples of 1990's blowdown. However, the road is rough for compacts, so be aware. Cell phone service is not available.
If I'd had more time I would have stopped at Brewers Union Local 180, a fixture in the small community of Oakridge serving English-style cask ales and delicious Buffalo tempeh nuggets. I didn't, so beerless, I returned home.