Back To Previous Page
Harvest at Noble Estate
Published: September 22, 2015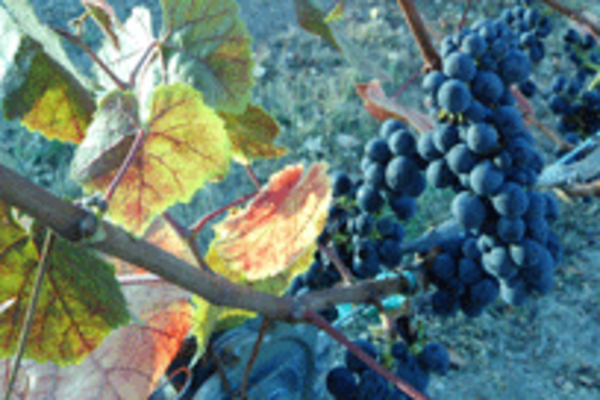 It's finally fall this week, and Noble Estate Vineyard and Winery has been busy at harvest! Hear about their process from Noble Estate's Marketing Manager, Amy Shadell in this post. To learn more about the South Willamette Wineries, visit our Wine Country page.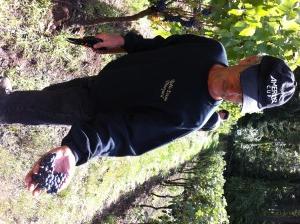 As the air cools and the leaves turn red and gold, we're reminded that fall will be here soon. In the wineries and vineyards of the South Willamette Valley, this means harvest time. Owner and winemaker Mark Jurasevich, of Noble Estate Vineyard and Winery, explains "that despite record heat this summer our vines are looking great. We anticipate starting harvest in mid to late September." Leading up to harvest, vineyards begin to undergo a process called veraison. What many people may not realize is most grapes start out green.  The beginning of the ripening process, also called veraison, is when these green grapes change color.
Grapes that are used to make red wine, like Pinot Noir for instance, turn deep purple while some white wine grapes turn a rich golden hue.  Veraison is a visual cue that harvest season is approaching. But what about taste?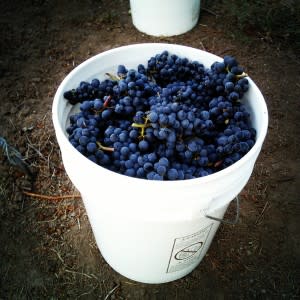 Before grapes can be harvested, they are tested for sugar levels (or brix) and to see how the flavors are developing. Ripe wine grapes are often sweet, with tannins coming from the seeds and skins. About four weeks after veraison, grapes will start being tested daily.
A common question in the Noble Estate tasting room is: are all grapes picked at the same time?  The answer is usually no.  At Noble Estate the Muscat will be ready first, while the Riesling will most likely be last.
Once they reach the ideal brix, grapes are ready to be picked. Brix can change quickly, so the picking crew must be ready to get started with only a few days' notice.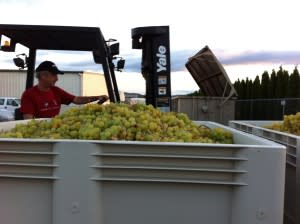 This is when the fun starts. Harvest means long (and sticky) days starting when the sun rises. Imagine watching the fog roll through the vineyards in the early morning.
There's a nip in the air as you carefully hand pick each cluster of estate grown grapes. Starting on one row you slowly work your way to the end, untying bird netting and emptying your bucket periodically in large grape bins.
These bins are taken to the winery, where later in the day the grapes will be sorted and pressed. Harvest days can be close to 20 hours long. Depending on the size of the winery harvest season can last a couple of weeks or a month.
Want to witness harvest in person? Visit the wineries and vineyards of the South Willamette Valley this fall and you may glimpse people picking or even get to taste the grapes! At Noble Estate's vineyard tasting room on Gimpl Hill, guests can see and sample Pinot Noir vines on the patio. During the 2014 harvest, Muscat clusters were brought to the tasting room where guests could taste the fresh grapes next to the finished product. Visit the Noble Estate tasting room this fall to get a taste of harvest. Open daily 12- 5 pm.
Also check out the list of Oregon wineries to hit this fall in Oregon Fall Foliage's recent wine post.