Back To Previous Page
Holiday Dinner at Rye
Published: January 19, 2018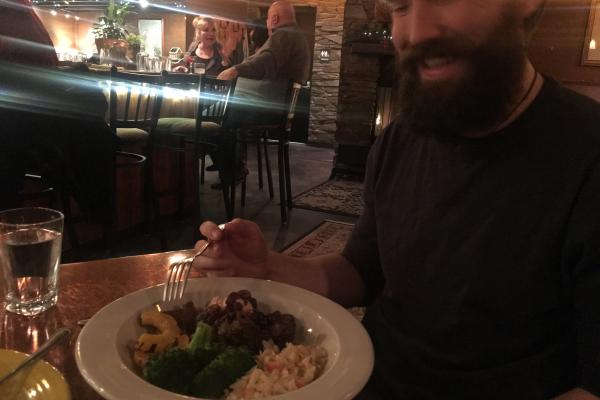 In honor of the holiday season, Patrick and I decided to celebrate our fifth Christmas together with an experience we truly cherish, eating good food. Not wanting to break the bank, we embarked on a search for a mid-range priced restaurant with the caveat, it had to be a restaurant we hadn't eaten at before. After talking with friends about places to eat in Eugene within that framework we discovered rye.
Dining at rye is an experience.
The restaurant itself doesn't look like much from the outside but, one look inside and you discover quickly that this restaurant at the very least has impeccable style. As I walked into the restaurant, my eyes immediately were drawn to the illuminated bar, a captivating wooden piece with interesting 20s-style art lining its perimeter. Intrigued, I picked up the cocktail menu and began to peruse the long, unique list full of tempting pre- and post-prohibition inspired cocktails.
Compelled by the sound a spicy martini, I tried the Cajun Martini – a pepper infused gin with dry vermouth topped with pickled okra sans olives. Patrick, a bourbon-lover, ordered the 5th of November – Bulleit bourbon, Cocchi Vermouth di Torino, Curacao with allspice dram. Smiling as we tried our drinks, we symbolically patted ourselves on backs thinking something along the lines of, "excellent choice, excellent" in a British accent.  
With the smell of freshly toasted bread in the air, aroused, we decided to order an appetizer. Recently, Patrick and I had become mussel-enthusiasts. This made choosing an appetizer easy; we ordered mussels! With the mussels came that same fragrant, crunchy bread. The bread was so tasty, we ordered more to finish the buttery onion sauce left on our plate from the large, juicy and meaty mussels. Finishing the appetizer, we sipped on our craft cocktails enjoying the rustic yet chic ambiance of the restaurant waiting for our mains to come out. Patrick ordered the braised lamb and I ordered the grilled top sirloin. They were incredible! 
In two words this restaurant is authentic and inventive. Our craft cocktails were fresh, simple and delicious. The food took classic meals and elevated them with quality ingredients and alternative spices. The restaurant was busy but boasted a comfortable elegant-casual atmosphere. Will we come back? Yes, yes and yes. Rye is the perfect place for cocktails after work and for special celebratory dinners.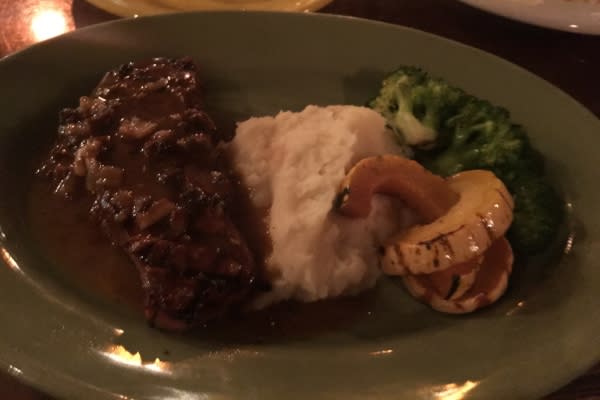 Comments