Back To Previous Page
How to be a Tourist at Home
Published: May 15, 2020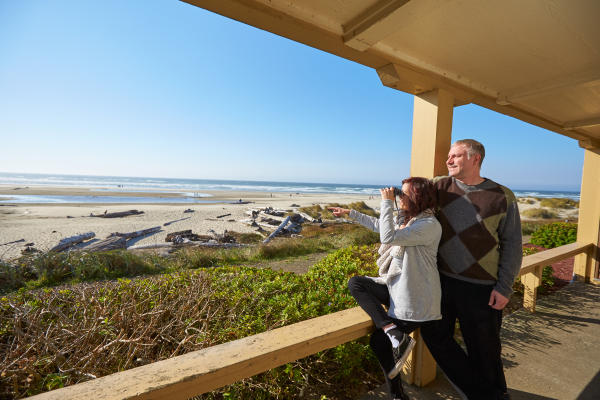 It has been a strange few years. Many of us have canceled travel plans and our favorite events have been postponed to a later date yet to be determined. But that doesn't mean you can't be making just as many memories as you would any other year. 
I work in the tourism industry because I love travel and supporting my local community. Just because you can't hop on a plane to some remote island doesn't mean you can't be a tourist this summer. Here are a few ways I am keeping the spirit of travel alive in my hometown (and you can do all of these, too!). 
Feast on Something New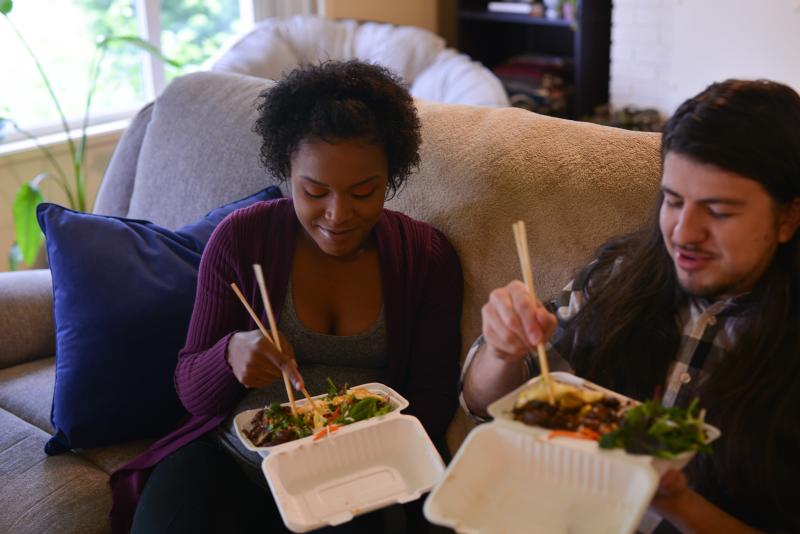 Vietnamese take out dinner at home by Melanie Griffin

 

Travel is all about new experiences. Relishing regional flavors is my favorite part of any trip. You can show small businesses in your community that you want them to succeed while indulging in a meal you didn't have to prepare. Try take-out from a restaurant you've never been to before or order a dish you've never had from your favorite spot. Imagine you are a visitor experiencing the amazing cuisine of your region for the first time. What makes it special?

You can even prepare a local dish at home and have the same experience. You might buy fresh crab cocktail and ingredients for homemade clam chowder from a local shop like the Fishermans Market and pretend you spent the day at the coast. Or buy a bottle of local Pinot Noir and reminisce on past a wine tasting trip you took at a Willamette Valley vineyard. 
Take a Selfie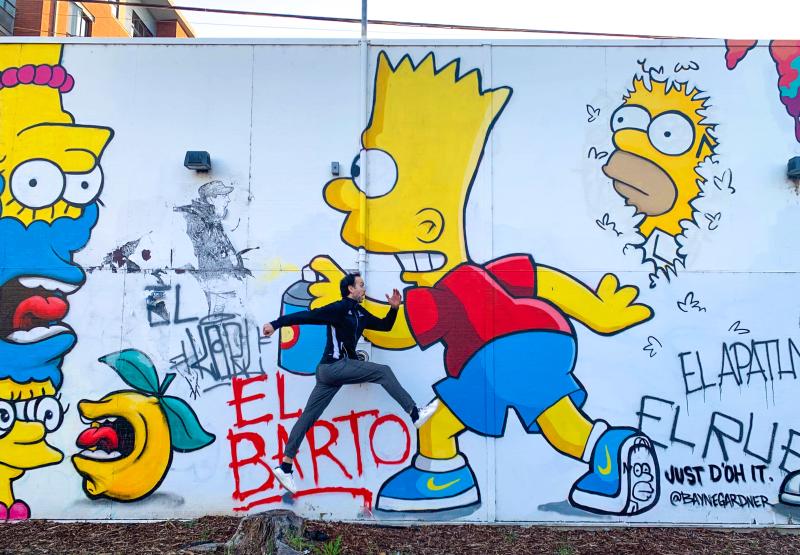 Downtown Eugene street art by Melanie Griffin

 

What says "vacation" more than too many photos? On your next walk through your neighborhood, look for an opportunity to take photos like a tourist. Or find a different neighborhood to explore and discover it through your camera. Lots of the communities in the Eugene, Cascades & Coast region have an abundance of public art just waiting to be memorialized forever in your COVID-19 scrapbook. Now is a great time to discover the art in your area. I live in Eugene, where we are fortunate to have many murals painted by a variety of international artists. Touring these is like visiting an outdoor museum for free. If there isn't public art where you live, maybe historical sites are where you take your shots. Recreate famous movie moments at these places around the county. Just be mindful of closures in your area before heading out. 
Wear Your Vacation Hat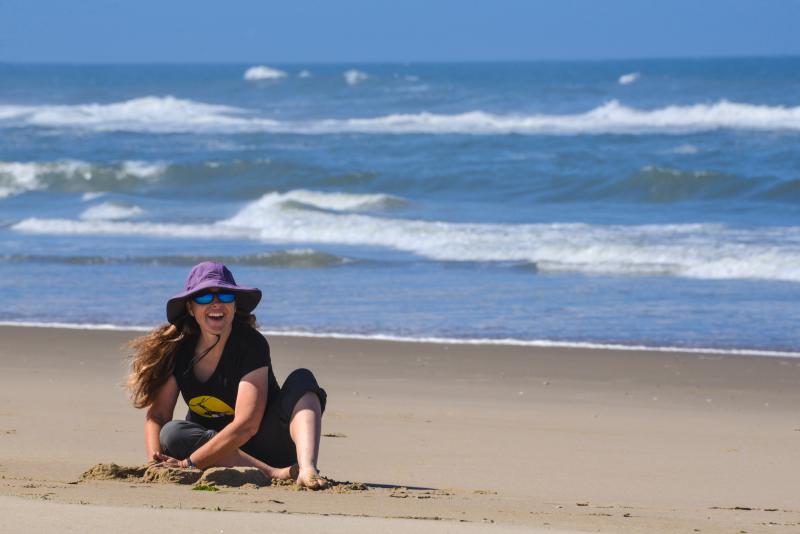 Vacation Hat on the Oregon Coast by Melanie Griffin  

...or your travel shoes, or your adventure fanny pack. If you have gear that you always pack, dust it off and put it on. This might seem silly, but trust me. Recently I wore the hat I usually only wear on vacations and beach trips. It's a big, floppy summer hat that looks cute but isn't all that functional. I wore it for an entire day in which I was constantly trying to achieve the perfect flop. Wearing your travel attire will signal to your brain that it's time to relax and enjoy the upcoming adventure. 
Take a Drive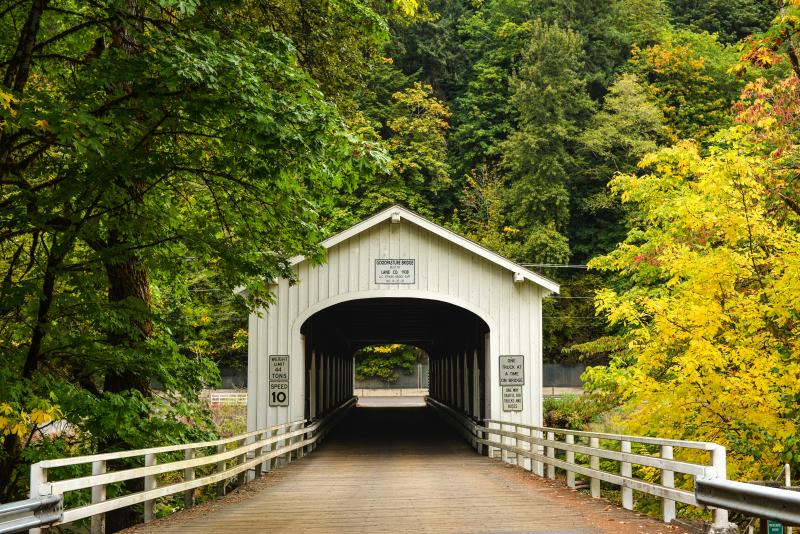 Driving through Goodpasture Covered Bridge by Melanie Griffin  

A great way to feel like a tourist in an area you know well is to take a new route. I've lived in Eugene for 12 years, but I still love taking new roads and exploring new areas. And still, there is more to see! Grab a map (or explore via Google maps on your phone) and plan a driving route you've never done before. Remember to be prepared with snacks and a full tank of gas before leaving on your journey, especially if you plan to drive through smaller communities that may not have open stores and gas stations. (Of course, you should definitely bring your camera and your vacation hat too.) 
Camp in the Backyard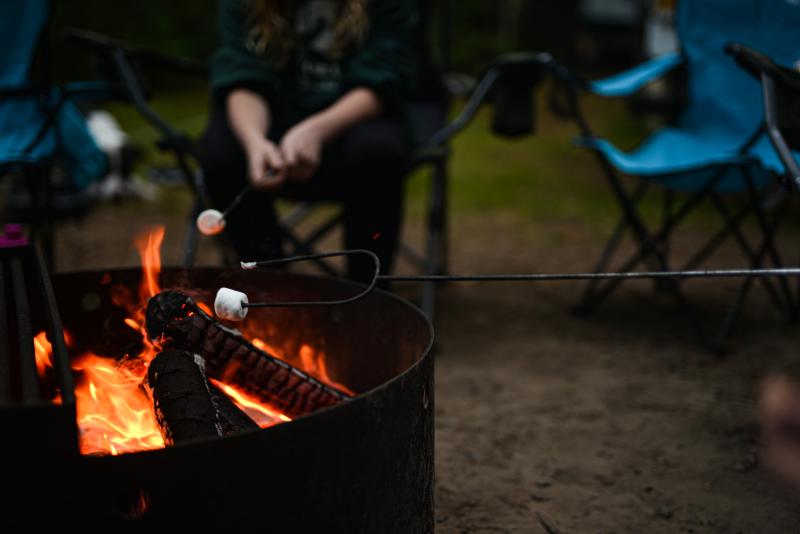 Camping and smores by Melanie Griffin  

Many of my trips are to places where I can enjoy the outdoors. Since many of Oregon's campgrounds are closed right now, camping in the backyard is the next best thing. Sleeping under the stars is good therapy. If you're like me and don't have a backyard to camp in, put up some string lights above a tent or blanket fort indoors, find some Pacific Northwest forest sounds on Spotify or YouTube and enjoy the benefits of a strong imagination. Either way, please don't forget to make some s'mores. 
Book a Night at a Hotel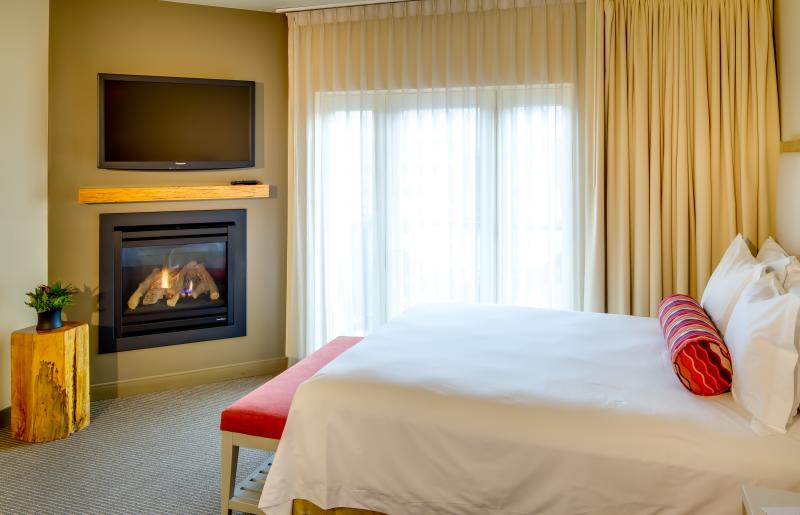 Inn at the 5th Hotel Room  

The hospitality community has been finding creative solutions for keeping visitors and staff safe without compromising on your favorite luxuries. If you just need to escape the walls of your living space for a while, consider booking a night with a local hotel. Travel of any great distance may not be encouraged but spending the night in the comfort of a fine hotel in your local community is a fun way to support local business and stretch your travel legs. You may still be secluded in your private room, but you can leave all your worries at home for a night. You can imagine any city in the world is right outside your window. This is also a great option if you just need a break from those who you are sheltering in place with. 
Plan a Future Trip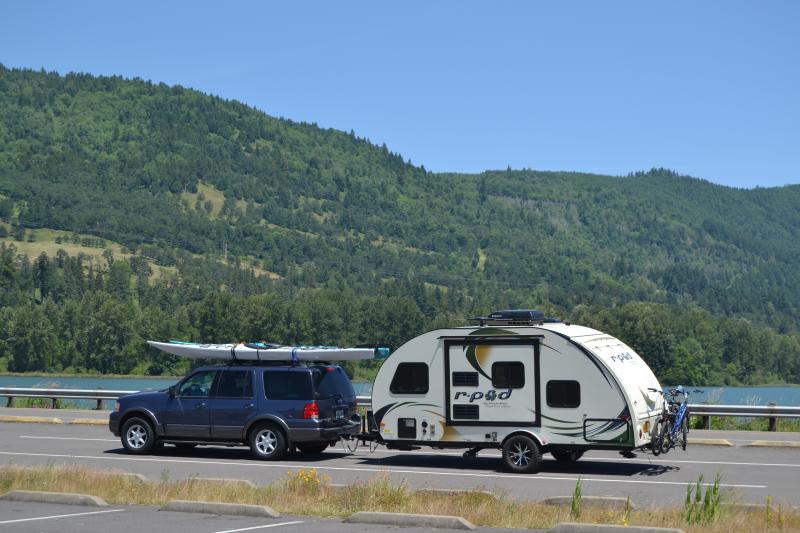 RV Trailer with Kayak by Sally McAlear  

It probably isn't the right time to book a long-distance journey just yet. Luckily, there is a lot to explore closer to home. The Eugene, Cascades & Coast region is an especially smart choice for when travel is safe again thanks to our abundance of nature and communities that are working together in this time. Order a free visitor guide for inspiration and trip planning help.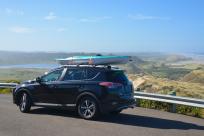 Recommended driving tours across the Eugene, Cascades & Coast region. See iconic natural wonders, historic landmarks and fun…
More
›