Back To Previous Page
How to Plan for the 2017 Total Eclipse
Published: June 28, 2017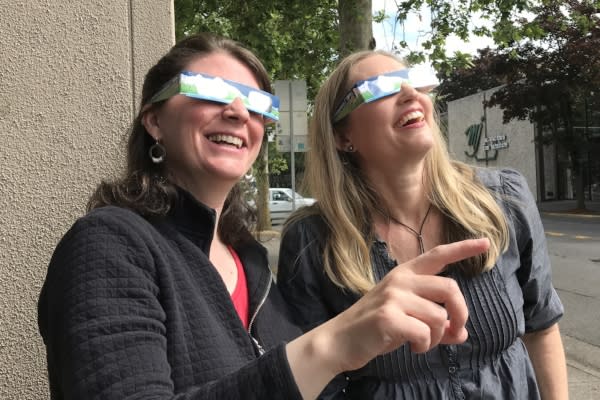 It's coming – a two minute blackout in the middle of August – and it's best to be prepared! Seeing the total solar eclipse will be pretty easy to do. You'll just need a few things:
Oregon Hotel or Campsite Reservation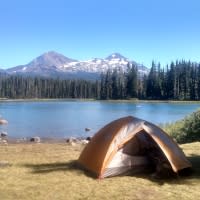 Book your centrally located hotel room or campsite now. We recommend accommodations along the Interstate 5 corridor so that you can be flexible traveling to the best viewing area (dependent on weather forecasts).
Communities within the 100% totality swath are already pretty full. But south of Albany, areas with 99 - 98% totality, you may still be able to find available hotels.
We recommend reserving in Cottage Grove, Creswell, Eugene-Springfield and Coburg. From here you can also hop onto Highway 126 and head west to the Oregon Coast or east to the Cascade Mountains. If there isn't fog in the forecast, staying in Florence on the Oregon Coast could also be spectacular.
Updated 8/18/17 - Highway 242 is closed due to fire danger.
Solar Safety Glasses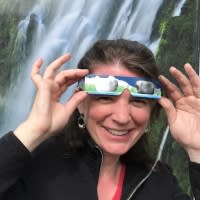 These can be cheap disposables or expensive, but they are not to be confused with sunglasses. Likewise your camera, telescope or binoculars will not protect your eyes without a special solar filter. Solar safety glasses are available online and they are fairly inexpensive. Welder's goggles (rated 14 or higher) can also protect your eyes. Another way to view the eclipse is through pinhole projection, essentially indirect viewing.
There will probably be a run on safe eye gear – so secure yours now.
Updated 8/18/17 - sources say that glasses are sold out.
Clear Sky Forecast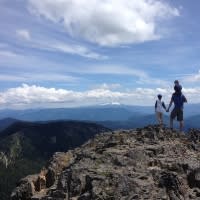 Okay, so clear skies are essential but not guaranteed. Oregon's Willamette Valley has a pretty good shot at optimal viewing conditions, as does the region east of the Cascades. Pick your best spot and then have a Plan B and Plan C. Keep tabs on the weather forecasts and choose the most promising site. If it's the coast and a fog bank rolls, have an idea of how long it'll take you to reach the next best spot and a have a safe travel plan in place. 
4. Arrive Early, Stay Put and Leave Late - And Stay Safe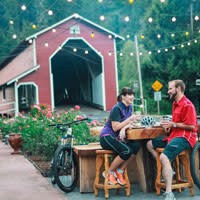 With the large influx of people to Oregon for the solar eclipse, roadways may become congested. How about taking Amtrak? What about being out on the water in a boat? Think of alternative ways to enjoy this novel experience - like on a hiking trail or in a public park. Secure any required passes or permits in advance. Once you know where you want to be for the eclipse, arrive early and then stay put. Do not try to drive to a new location right before the eclipse.
Because this is the middle of summer, heat exhaustion and wildfire risks are high. Make sure you have plenty of water with you. Pack sunscreen, a hat, food, first aid kit and supplies to keep you cool and entertained if roadways become gridlocked. Be cautious with open flames and follow area fire restrictions.
Eclipse Resources
Good luck viewing the eclipse!
Comments