Back To Previous Page
Inaugural Westside Beer and Wine Loop
Published: February 05, 2014
West Eugene will be happenin' March 1! Read more about the Inaugural Westside Beer and Wine Loop coming up next month.
From Noble Estate Winery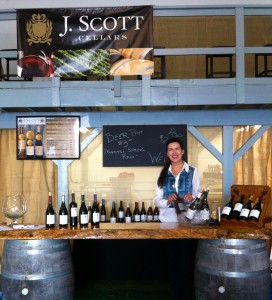 EUGENE, ORE.- Claim 52 Brewing, J. Scott Cellars, Noble Estate Winery, and Viking Braggot Company are coming together to host the Inaugural Westside Beer and Wine Loop on Saturday, March 1st from 5-9 pm. Live music, food carts, beer and wine specials, and a VW van photo booth will make for a fun filled night. Bailee Jordyn and Peter Giri are among the musicians scheduled to perform.  Food trucks Bacon Nation and Smokin' Oak Bar-B-Q will be joining the festivities.
More than 40 beers and wines will be available to sample at the four businesses located in the new Westside Warehouse District. J Scott Cellars, Noble Estate Winery, and Viking Braggot Company tasting rooms are in the 500 block of Commercial Street. Claim 52 Brewing's taproom is at 1030 Tyinn Street.
My Party Bus will be providing party bus limo service between Tyinn and Commercial Streets. Starting at Claim 52, shuttle service will run every half hour. Transportation tickets can be purchased for $10 per person the evening of the event or ahead of time by calling 541-554-7979 or emailing sean@my-partybus.net. Tickets are for transportation only and do not include beer or wine tastings.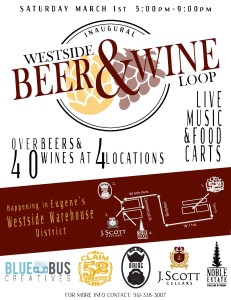 While you're at Claim 52, don't miss out on the PhotoSwagon by Blue Bus Creatives. Their renovated 1973 VW Bus turned mobile photo booth will be snapping photos from 6 - 8 p.m. Hop in the bus to take some hilariously memorable photos of the night and be sure to follow them at www.Facebook.com/bluebuscreatives to find your photos during the event!
The mission of Noble Estate Vineyard and Winery is to provide our customers with high quality handcrafted wine from grape to bottle. The Noble Estate wine catalog consists of 15 current releases including Gold Medal Winning Muscat, Viognier, and Pinot Noir. The Noble Estate Urban Tasting Room is open every Friday night from 4-9 pm. For more information about Noble Estate Vineyard and Winery call 541-338-3007 or email wines@nobleestatewinery.com.
J. Scott Cellars is an urban, boutique winery producing extraordinary, award winning Rhone varietals from the Pacific Northwest. 14 wines are currently available. J Scott Cellars has two Oregon tasting room, one located at the winery in Eugene and one on the coast in Yachats For more information about J. Scott Cellars call Vicki at 541-232-4225 or visit www.facebook.com/JScottCellars.
Claim 52 Brewing was recently awarded Oregon's best new nano-brewery by Northwest Brewing News.  Open just over a year, Claim 52 specializes in small-batch European styled ales such as Kolsch brewed with a Northwest flair, as well as more familiar beers like pale ales, reds and IPAs. Hand crafted, each batch turns out a little different but is consistently tasty and delivered fresh from the tank to the tap. Claim 52 taproom is open every Friday at 4 pm.  For more information, call 541-554-6786 or email info@claim52brewing.com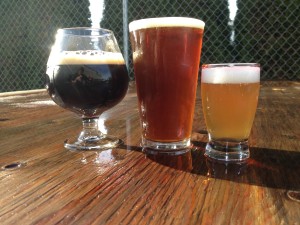 Viking Braggot Company specializes in one thing: making braggot, or honey beer. They've taken an age old brewing tradition that was pioneered by the Vikings and adapted the concept based on modern Northwest craft beer styles. Unique varieties of honey and herbs are used to create astoundingly flavorful and balanced brews. For more information about Viking Braggot Company visit www.drinkviking.com or  call 541-653-8371.
Comments