Back To Previous Page
Kids' Boxes, Baskets & Kits to Brighten the Holidays
Published: December 08, 2020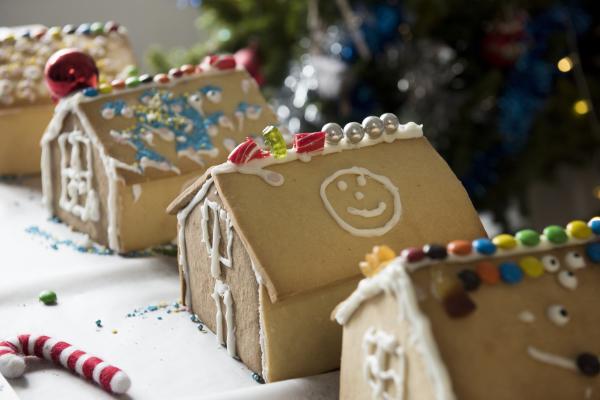 Keep little hands busy at home with these super cool craft kits, theme boxes, gift baskets and other packaged activities. Purchasing these ready-made kits for kids also helps support our local organizations and businesses.
Baking Kits & Classes
Everyone loves building gingerbread houses or baking Christmas cookies for the holidays. Here are some kits and classes to make that possible.
Willamalane Candy Houses
Build a graham cracker house and decorate it with a variety of snack food and candy items. This is a simple and fun way to craft together — and then eat your yummy creation! Willamalane has packaged up Candy House supplies and instructions for $5 each. Pre-order online, then pick up Mondays or Fridays at the Bob Keefer Center. From every purchase, $1 will be donated to FOOD for Lane County.
Share photos of your candy house on Instagram and tag #Willamalane. 
Adventure! Children's Museum Gingerbread Night
This bountiful kit is designed to inspire an evening at home building a gingerbread house with the family. Along with the easy-to-assemble commercially packaged gingerbread, frosting and candy; cocoa packets and mugs are included to complete the evening. Pick up or delivery options are available by December 15. Adventure! Children's Museum Gingerbread Night kits are $27
On December 21, join in an online social and tour of gingerbread homes from 6 to 8 p.m. to share your creation with other builders. 
Jazzy Ladies Gingerbread Houses
Devoted to gluten-free options, this innovative coffeeshop downtown is offering gluten-free, dairy free gingerbread house kits. Order your kit online and pick up curbside.
Erin's Table Sugar Cookie Class
This is an in-person class following all the safety protocols for educational venues. Offered for children on December 18 in the evening, this fun-filled cooking class is $65 and includes dinner from Claim52. Children bake and decorate and then bring home their creations. And don't worry parents — you aren't excluded from the fun because there is a class for grown ups on December 19.
Erin's Table is a commercial kitchen available for community use, the home site for multiple charity meal programs (with volunteer opportunities), and a producer of ready-to-make freezer meals for your home. These ready-to-make meals are a great gift for those that are homebound or just over-burdened during these challenging times.
Tea Parties
Perfect for foggy, cold or wet days, a tea party is a delightful activity for young and old alike.
Shelton McMurphey Johnson House Private Teas
Plan a private tea party for just your family at the at the Shelton McMurphey Johnson House (SMJH). If those aren't available you can also create your own at-home tea party. Invite the teddy bears and dolls, brew a little Victorian tea from LoveJoy Restaurant & Tea Shop in Florence (or herbal tea for the children) and read these children's books about tea. Proceeds from the book sales help the SMJH.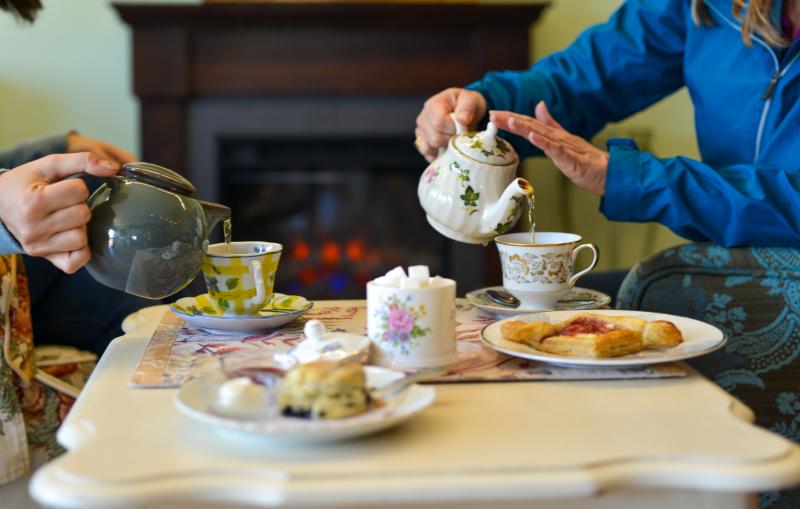 Crafts & Activities
Having a pre-assembled craft kit is a great, low-stress way to occupy kids. Instead of trying to round up all the supplies needed, simply order one kit and set it up on the table.
Eugene Public Library Activity Kits for Kids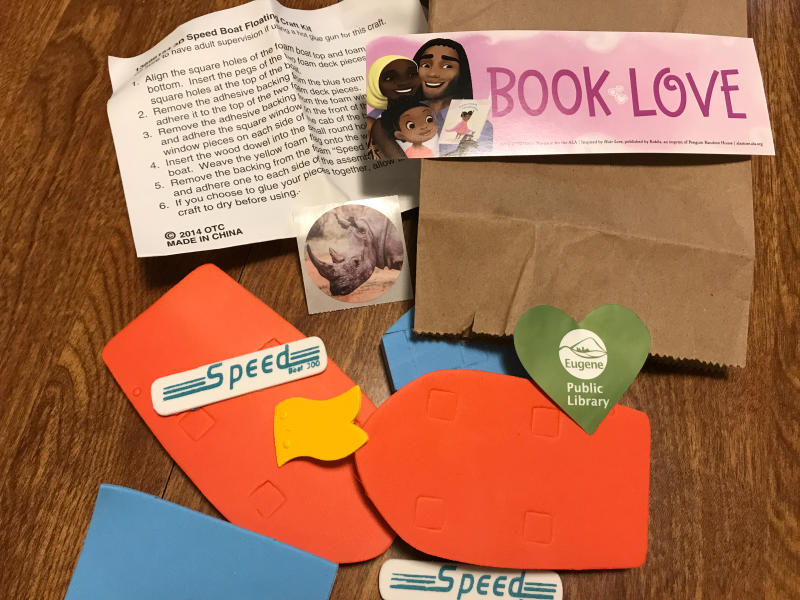 On Mondays, pick up a free activity kit from the Eugene Public Library. These simple, put-together projects include everything from boat building to dice games. 
Willamalane Winter Solstice Basket
The baskets are filled with items usually featured at the in-person event including crafts, scented flowers, coloring pages, recipes, and traditional drink mixes. Also included is information on the meaning of the winter solstice and an exclusive video link of a special performance of solstice themed storytelling.
Eugene Science Center Science Kits
You can pick up these science kits online for some engaging, educational play. From growing plants to crystals, children can explore important concepts right at home.
Christmas Past Craft Kit
The Shelton McMurphey Johnson House presents a children's craft kit for making two ornaments. Materials and instructions are provided. The cost is $5 and helps support the SMJH.
Ugly Sweater & Mask Kits By MECCA
Craft your own ugly holiday sweaters and masks from ready-made kits provided by Materials Exchange Center for the Community Arts (MECCA). Perfect for that school zoom holiday party!
Entertainment
Re-create a "night out" experience at home. Move the furniture around, allow some fort building or throw a bunch of pillows and blankets on the floor. The change alone will make it exciting!
Broadway Metro Movie Night at Home
Order a movie online along with the popcorn, candy and beverages! These can be picked up or delivered right to your door. Re-arrange the furniture to make it extra special (forts encouraged), draw the curtains and cuddle up to watch a movie. Order a 6 gallon re-usable holiday tin with your choice of flavored popcorn to be delivered on Wednesday, December 23. Send along a movie gift certificate for the full experience!
imagine That! Box of Fun
Brought to you by the popular local summer camp where kids create a play from set designs and costumes to songs and scripts! Now, they can imagine and create right at home. Boxes are designed as an enrichment in the arts, music, drama and dance, ages 7 - 13. Sign up to receive an imagine That! Box of Fun prompting 50 hours of creative play off screen (there are some accompanying online videos but the activities are done without screens).