Back To Previous Page
Let's Get Real in RealOregon
Published: April 09, 2014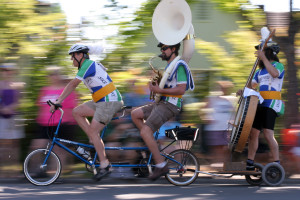 Across the country, Oregon is known as being just a little bit… different. We're innovative, but we also like to kick back with our Birks and socks on. We're active, but only so we can get to the brewery by the end of the day. We love food carts, and fine dining paired with wine grown right in our backyard. We're real, because that's how people should be.
The Eugene, Cascades & Coast region lies right in the heart of Oregon. We have a little bit of it all here, from the single track trails in the Cascades to the sand blasted dunes on the Oregon Coast and everything in between. Our area has something for everyone and really embodies what we call RealOregon.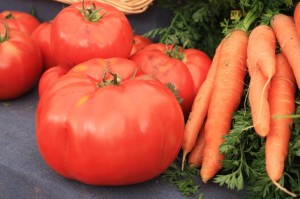 RealOregon isn't just a motto to us; it's a way of life. The way we live in the Eugene, Cascades & Coast area is the way Oregonians are supposed to live. No hustle and bustle, just enjoying life as it comes, and taking time to get out and explore the beauty that's all around us. There really is no other place where you could shred the slopes on the mountain, and then shred the dunes on the coast all in the same day.
The culture in Eugene certainly stands out from most Oregon cities. The thriving beer scene, families, adventurers, college students, and start-up businesses all thrive here, and that's what makes us unique. It's the people like Frog selling his joke books around town or the geocachers out in the woods every weekend that really make our area what it is.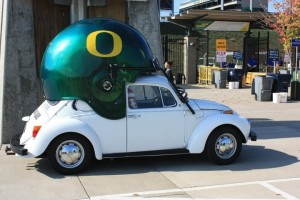 The Eugene, Cascades & Coast region has formed a tight knit community – one that's based on family and a love of the outdoors and self-expression. Sometimes we may get a little weird, but you know what? That's what makes us awesome. We aren't your typical weekend getaway. You may find yourself hula-hooping in our Saturday Market, or you may just be daring enough to go raft the McKenzie River. We're leaving that up to you. We just want you to know that when you come to the Eugene, Cascades & Coast region, you're going to get the most RealOregon experience you can get. Are you ready?
While you're out and about in our great county, send us a tweet, a picture, or a video with the hashtag #RealOregon, and show us what it means to you. Or, if you have any questions about #RealOregon, tag those as well and we'll get back to you with an answer from our adventure specialist team!
Comments