Back To Previous Page
7 Ways to Celebrate Christmas on the McKenzie River
Published: December 05, 2019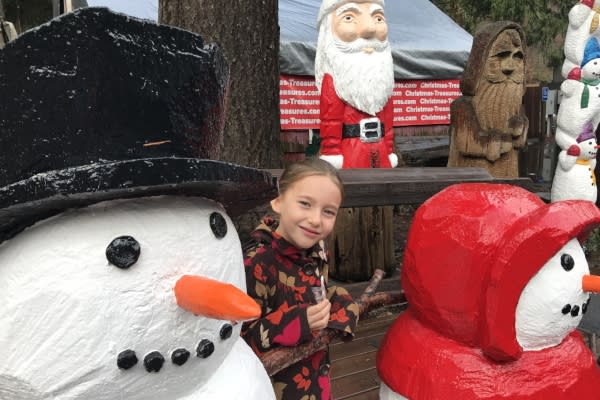 The first frosts have hit and winter is fast approaching – bringing good tidings and cheer to our region for the holiday season. So bundle up, prep for adventure and head east into the foothills via Hwy 126, the McKenzie River Scenic Byway. You'll travel through through wide open fields, hazelnut groves and narrow valleys that carry you through the wild and scenic McKenzie River corridor.
1. Pick Out The Perfect Christmas Tree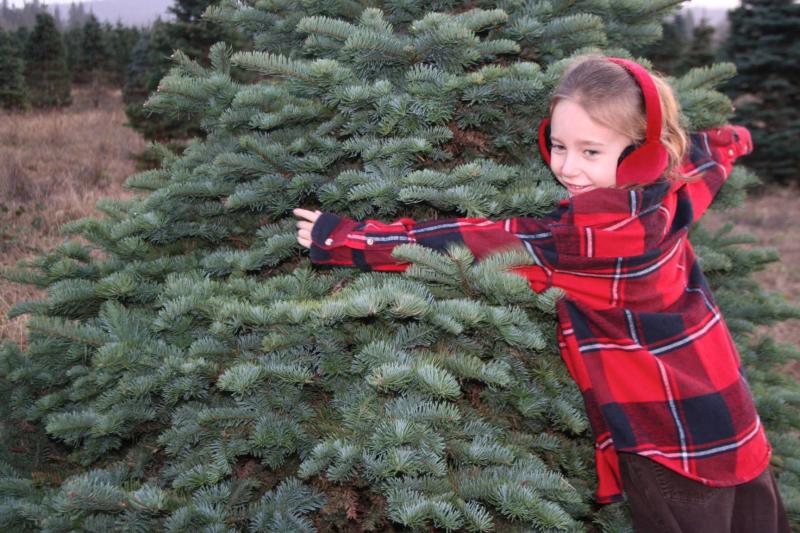 Christmas Tree Farm by Taj Morgan

 

Stop in at the classic U-Cut Pepiot's McKenzie Trees and enjoy hot cocoa and cookies by the fire. Or drop into the iconic Spring Creek Holly Farm for hot apple cider, trees, holly wreaths and more. If you're feeling adventurous, you can cut down your own tree in the Willamette National Forest. Maps and permits are available at our Adventure Center in Springfield or at the McKenzie River Ranger Station. There are even hidden ornaments placed by the Forest Service that you just might find in the woods this winter and they are yours to keep. If you find one, share a photo on social media and tag #FindYourOrnament.
2. Take In The Lights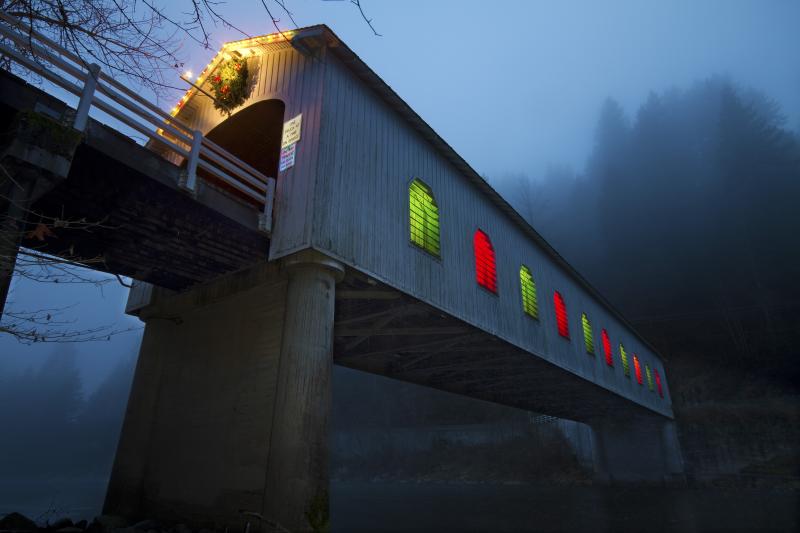 Goodpasture Covered Bridge at Christmas by David Putzier

 

As you venture up the valley, check out Madrone Circle in Deerhorn for spectacular light displays. The Goodpasture Covered Bridge is another festive stop for pictures during the holiday season. Large wreaths are hung from the second longest covered bridge in Oregon, and red and green lights illuminate each window – casting a shimmering glow on the water below.

Be sure and swing by the Upper McKenzie Community Center's Holiday Party December 7 for a holiday potluck dinner, visits with Santa and caroling at the Belknap Covered Bridge lighting. Later in December, enjoy hot cocoa, caroling and ornament-making at the Pat Stanley Memorial Festival of Lights, Blue River's signature holiday event.
3. Shop for Unique Holiday Gifts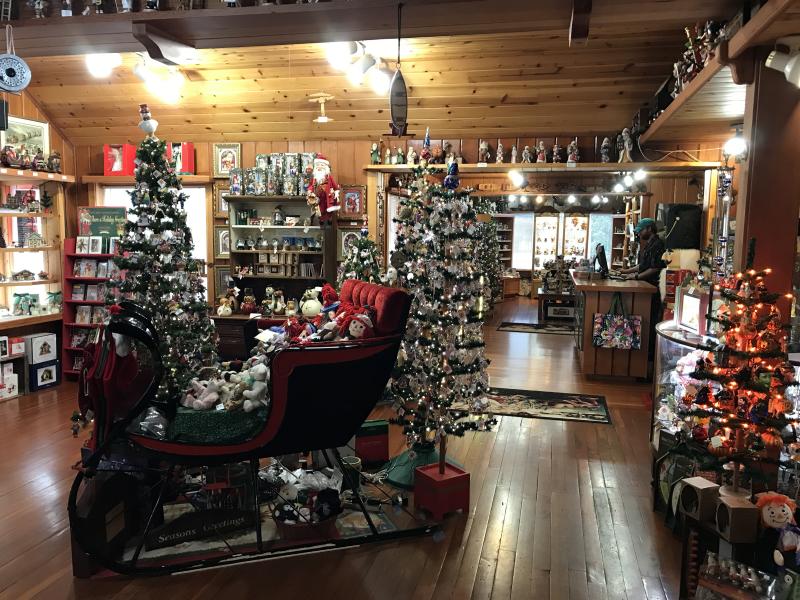 Christmas Treasures by Taj Morgan

 

The Vida McKenzie Community Center hosts their annual Christmas Bazaar at the Walterville Community Center on December 7. Enjoy artisan crafts, Santa's workshop, delicious food and a prize raffle.

Takoda's Restaurant has an array of regional gifts in their gift shop and Blue Sky Market has gifts and just the right supplies for your time spent in the Cascades.

Plan an overnight stay so that you can take in the iconic Christmas Treasures and pick out ornaments for your tree and gifts. This year-round holiday store has a cozy fireplace and sled filled with toys.
4. Eat & Be Merry
Visit Bigfoot at Ike's Lakeside Pizza, take a bite out of the Monster Burger at the Vida Café or stop in for hot drinks and other delicious dishes at Takoda's Restaurant, the McKenzie Station Pub, or the McKenzie General Store's Obsidian Grill further up river.
5. Take a Dip in the Hot Springs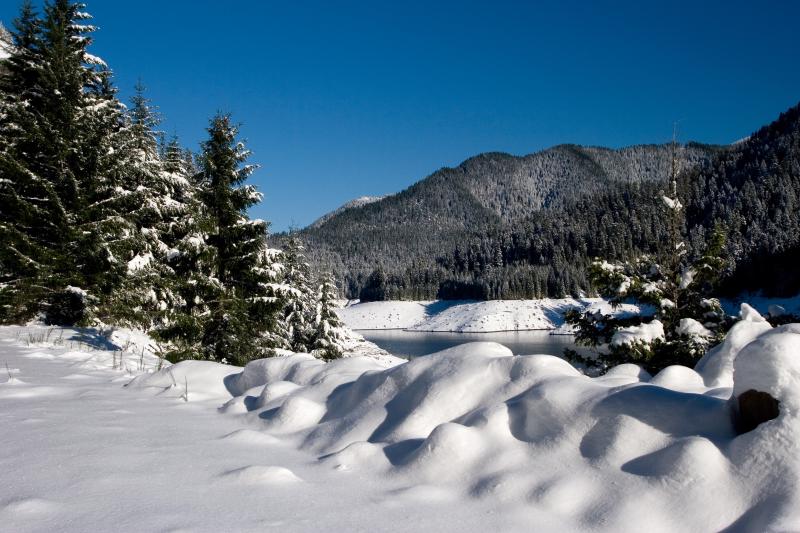 Snow at Cougar Reservoir by Michael Van Dewalker

 

Yeti and Sasquatch know how to stay warm in the winter! Follow in their footsteps and stay warm while watching the snow fall in the hot spring-fed pools at Belknap Hot Springs Resort near the roaring river, or make the trip to the natural, iconic Terwilliger (Cougar) Hot Springs.
6. Play in the Snow
Gear up and snowshoe to Proxy Falls, cross country ski at Ikenick Sno-Park, or head on up to Hoodoo Ski Area for even more fun in the snow. Plan ahead and pick up your Northwest Forest passes and Sno-Parks pass at our Adventure Center in Springfield. Make sure to check road conditions TripCheck.com before you go.
7. Cozy up in a Charming Riverside Lodge or Cabin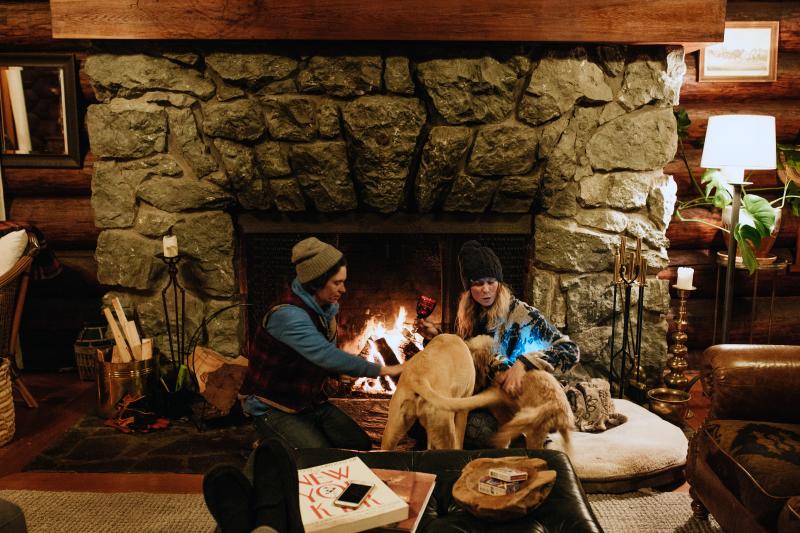 Loloma Lodge Cozy Lodging

 

Stay warm by the fire and look out over the water during this holiday season. The McKenzie River is a perfect place for winter gatherings in picturesque cabins and lodges. Enjoy easy access to foggy forests, fireside games and family fun.