Back To Previous Page
Meet the Artists Behind Create! Eugene
Published: June 05, 2013
A brand new month-long celebration of the arts is coming to Eugene in August. Create! Eugene will bring hundreds of workshops open to the public. The classes cover every kind of art you can imagine.
Learn how to paint outside using light and nature's beauty at a Plein Air Workshop. Set your body free with a Modern Dance Technique class. Spend a day with Fine Art Landscape Photographer Carla Axtman.
Grant your child's wish of becoming a fairytale princess by signing them up for Sleeping Beauty Fairytale Camp. Professional choreographers and ballet dancers from Ballet Fantastique will guide the little ones through 45-minute dance classes that will culminate in a performance at the Hult Center for the Performing Arts.
Hannah Bontrager started Ballet Fantastique with her mom when she was just 16-years-old. Read more about Hannah in "Meet the Artist," written by Create! Eugene Editor, Luke Fannin.
Meet the Artist: Hannah Bontrager
If you know anything about ballet, you know it is incredibly difficult. Even if you don't know anything about ballet, it wouldn't take you very long to figure out. Try lifting your leg straight up over your head. Or standing up on the very tips of your toes.
Go ahead, try it.
Did you fall down? That's okay. So did I.
And that's just the dancing part. Try being producer, choreographer, instructor, and executive director as well. That's exactly what Hannah Bontrager does for Ballet Fantastique.
Founded in 2000 by Ms. Bontrager and her mother, Donna Marisa Bontrager, Ballet Fantastique is a Eugene based organization which offers world class professional dance training at its Academy, and houses the acclaimed Ballet Fantastique Contemporary Chamber Company, made up of professional dancers from all across the country.
Just sixteen years old when she helped her mother found the institution, Ms. Bontrager has been an integral part of it ever since. And it's not for lack of other opportunities: Ms. Bontrager has studied at some of the country's most prestigious dance institutions,
including the Conservatory of Classical Ballet in San Leandro, CA, and the Kirov Academy in Washington, D.C. After high school, Ms. Bontrager performed for the Colorado Ballet Company, and then went on to attend the Clark Honors College at the University of Oregon, where she earned degrees in English and Dance with a minor in community arts.
Invaluable as her experiences with other dance companies and institutions have been, they have only made Ms. Bontrager invest more of herself in Ballet Fantastique. "I can't tell you how many times I've been talking to someone and they say, 'Oh, I tried ballet. It wasn't my thing. My teacher made it very clear it wasn't for me.' That, to me, is so sad."
At Ballet Fantastique, the approach is progressive and goal oriented, with students advancing only after they've met specific benchmarks. They emphasize small class sizes, extensive personal attention, and intellectual engagement with the training, even for the youngest dancers.
"Our training is very serious and accelerated," says Ms Bontrager, "but it actually makes ballet less stressful [than other training methods], because our students really know what they're doing. We believe our approach makes dancers feel personally successful."
I asked Ms. Bontrager if, in light of the 25 plus years she has already put into ballet, she ever looks ahead to anything else. Her response was immediate, and as enthusiastic as every other answer she'd given me: "This is 120% my passion. I love what we're doing, and I'm so proud of it. I've danced with companies all over the country, and I can honestly say what we're doing is unique and important and meaningful. It's what I wake up for every day."
Ballet Fantastique, offers five workshops and summer camps in the month of August, including "Swan Lake Summer Camp" (August 12 16) and "Bravo I Ballet Intensive" (August 5 23), presented in association with Create! Eugene. For more information, visit createeugene.org or balletfantastique.org.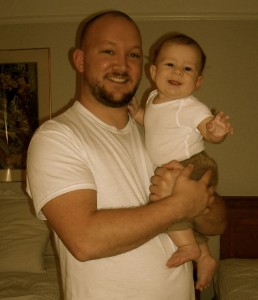 About the author: Luke Fannin received a Bachelor of Arts in Composition & Rhetoric from the University of Wisconsin-La Crosse in 2009, and a Master of Fine Arts in Fiction from the University of Oregon in 2012. He lives in Eugene with his wife, Amber, and their son, Ezra. He likes reading books and drinking the many fine craft beers brewed in and around Lane County. If you see him, feel free to buy him either.
Comments