Back To Previous Page
New Addition to Oregon's Premier GeoTour
Published: March 08, 2014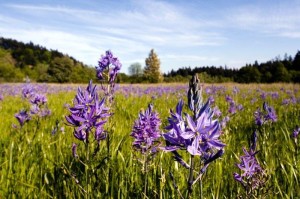 We are pleased to announce a new addition to Oregon's premier GeoTour. The Eugene, Cascades & Coast GeoTour - Territorial Highway Edition explores rural Oregon from historic bridges to scenic vineyards. This edition will give you a taste of life in the Willamette Valley. I I Join us for the official launch event where the coordinates, new geocoin, passport, and all of the details will be revealed.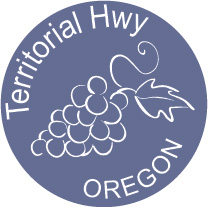 LAUNCH EVENT DETAILS WHEN: Saturday, March 15, 2014, 9 - 11 a.m. WHERE: Village Green Resort 725 Row River Road, Cottage Grove, OR 97424
Complete the Territorial Highway Edition passport by finding 24 of the 36 caches and earn a unique glass trackable geocoin.
The coin is a two-part set, locally made of myrtlewood and glass. Amy's Garden Art in Springfield did the woodwork for the coin and Cornerstone Glass in Eugene created the inset just for this occasion.
After the event, passports for all four editions will be available at the Eugene, Cascades & Coast Adventure Center or printable from here. For more information, contact Travel Lane County at (541) 484-5307.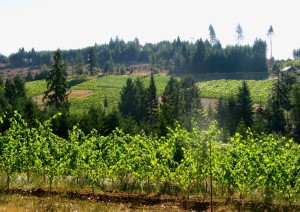 The Territorial Highway Edition is the fourth installment of the Eugene, Cascades & Coast GeoTour, a partnership with Geocaching.com. In October 2012, Travel Lane County launched the McKenzie River Edition, which was Oregon's first official GeoTour and - at the time - one of only eleven worldwide. The Florence Edition launched in March 2013. The Oakridge/Westfir Edition kicked off in October 2013.
McKenzie geocoins are no longer available, and a very limited number of Florence coins remain. There is still time to earn the Oakridge/Westfir geocoin this spring.
Cottage Grove is conveniently located near I-5 south of Eugene. Book your stay in Cottage Grove to be among the first to complete the Eugene, Cascades & Coast GeoTour – Territorial Highway Edition.
Territorial Highway Edition coins will be available at the Daffodil Drive in Junction City March 15 - 16 from 10 a.m. - 4 p.m. The Daffodil Drive is a yearly event at the Long Tom Grange. Don't miss their famous gooey cinnamon rolls.
Comments