Back To Previous Page
New Boat & Kayak Tours on the Siuslaw River
Published: July 09, 2013
I could spend an entire year exploring Florence, Oregon. There are that many things to do in this charming Central Oregon Coast town, especially around the dunes. And now there's one more, a tour that takes you along the scenic Siuslaw River.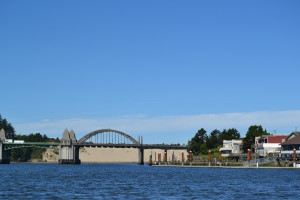 I was walking along the board walk checking out the boats and saw a sign that said river tours by Land of the Chinook Adventures. This was something new so I had to check it out.
As I walked up to the boat, I was greeted by owners Clyde and Ramona. They were just about to take two other couples on a tour so I hopped aboard. My time was a little tight, but I could easily take the one hour historic tour up river.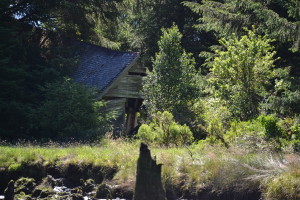 It was such a beautiful day, and the ride gave me a new perspective of the Florence area. Both Clyde and Ramona easily talk about the history of the river and point out the unique points along the river. Ever want to see the house that inspired Ken Kesey's "Sometimes a Great Notion?" You can see it easily from the river. Unfortunately, it is beginning to fall down so don't wait too long to take this trip.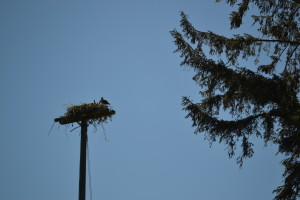 Learning about what it was like along this scenic river so long ago was interesting, but seeing the osprey and the babies in the nest was cool. However, the best part was just sitting back and relaxing in the sun as the boat tour provided great views.
I can't wait to go back again and take the wildlife tour that goes towards the ocean.
Land of the Chinook Adventures leads boat and kayak tours along the Siuslaw River. The tours range from one to five hours and start at just $20. Kids 10-years-old and younger ride for free. Guided kayak tours follow the Siuslaw Water Trail, through the land of ospreys, blue herons and sea otters.
View deals on the Oregon Coast.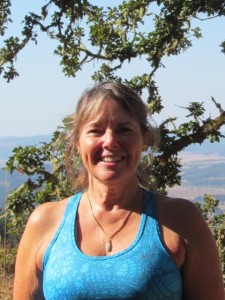 About the author: Sally McAleer is the Vice President of Integrated Marketing for Travel Lane County. Rain, snow or shine, Sally's best days are always spent outside. She runs, bikes and hikes in the summer and snowshoes and skies in the winter.
Comments