Back To Previous Page
Puppy Parks
Published: August 23, 2018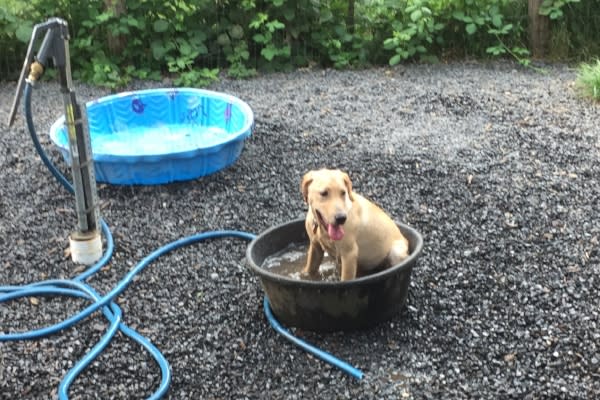 Not sure who came up with the name dog park, but it's like no park I've been to before.
That's true Baxter, however where you go to every morning doesn't allow you to see and play with all these other dogs. The Alton Baker dog park is one of several dog parks in Eugene-Springfield.
I do like that part about the dog park. Tonight, I met Rottweilers, cattle dogs, a Husky and several other dogs that were really fun to chase around and play with in the water.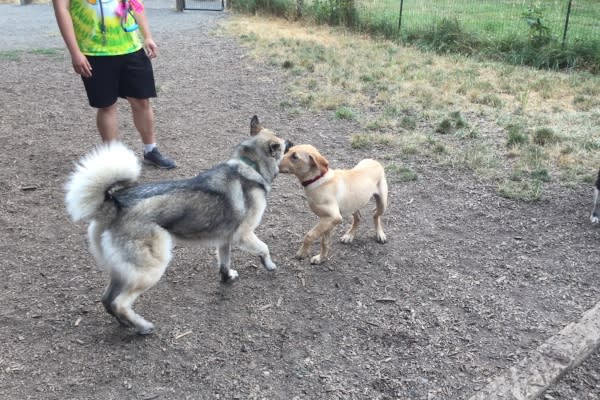 I was surprised you went in the pools they have out for water.
Well, I saw Frodo go in and it looked really refreshing. Once the big Husky went in, I figured it was my turn. It cooled me off and I could get a drink too.
Yeah, I wasn't too sure about drinking that water when you had a bowl of clean water there as well. But, considering what you eat and drink I guess it was fine.
I felt like the little kid on the block out there, but the dogs treated me nicely. I only got scared once and you were there to help me.
The dog owners are responsible and pay attention to how everyone is getting along and I like that. You are getting bigger and soon you'll be one of the large dogs in the park.
I can't wait for that day!
Just remember what it feels like to be the small pup on the block and treat the young pups as nicely as you've been treated. I'll bet you didn't know there is even a park just for really small dogs. It's located at Amazon Park in South Eugene. Baxter, where are going?
Oh man, I need to go to bathroom.
Of course you do, and that's why we have bags to clean up after you. The park also has donated plastic bags at the entrances and people are conscientious about cleaning up.
All this playing is making me tired.
And dirty. How about we stop in the canoe canal and you can swim, and get the dirt off, before we leave?
That sounds great and Frodo is going swimming too! Hey Frodo, see you in the canal.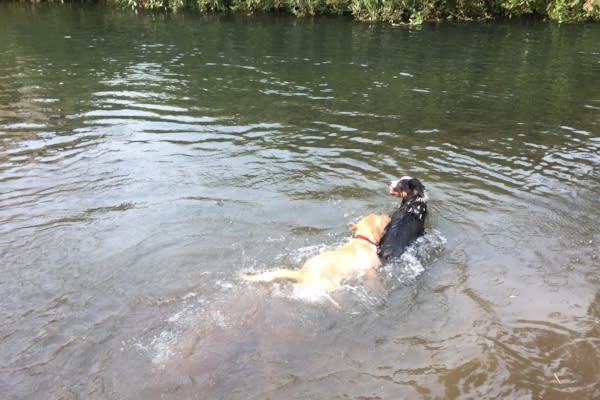 Time to go Baxter.
Already? But it's so refreshing in the water.
Yes. Say goodbye to Frodo and maybe we'll see him the next time we come to the dog park.
Follow Baxter on Instagram at @Baxteradventuredog and if you're in the neighborhood stop by the Eugene, Cascades & Coast Visitor Center at 754 Olive Street. Ask for Baxter and if he's in you can meet him and grab a photo!