Back To Previous Page
A City Built on Track Culture
Published: July 01, 2016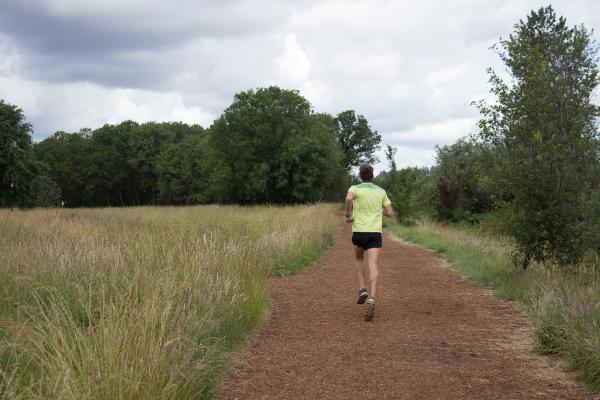 Nothing quite compares to the roar from Historic Hayward Field during track & field events. Known around the world as "TrackTown", Eugene has hosted top tier track events multiple times, including the NCAA Championships, the Prefontaine Classic, IAAF World Junior Championships and the USA Junior Outdoor Track and Field Championships. In fact, 2016 will mark the sixth time Eugene has hosted the Olympic Team Trials – Track & Field! With many well-known athletes, such as Ashton Eaton and Alexi Pappas connected to Eugene it is no wonder Eugene has become well-known as a running capital! 
Venture around the city and learn about the legends, monuments and places that make this city proud of its athletic history.
Track & Field Legacies
Steve Prefontaine – Well recognized for competing as a long-distance runner, finishing in fourth place during the 1972 Olympics in Munich Germany, Steve Prefontaine was respected for his hard work as an athlete and a community member, and has since been memorialized in Eugene following his tragic car accident in 1975. 
Bill Bowerman – A former Olympian, UO Track Coach and co-founder of Nike, Bill Bowerman is at the pinnacle of track history in Eugene. During his career Coach Bowerman trained many famous athletes, such as, Steve Prefontaine.
Phil Knight – Nike co-founder, Phil Knight, first experimented with running shoes at Hayward Field. At the time a middle-distance runner with UO Track, Phil Knight famously ran with the first pair of Nike shoes, created when Coach Bowerman placed a pair of rubber-sole running shoes on a waffle iron to create the grip on the bottom of the shoe. Since Nike, Inc. was established in 1968, this partnership has paved the way to Eugene's title as "TrackTown."
Track & Field Monuments
Historic Hayward Field – Built in 1919, Historic Hayward Field has drawn many crowds for world renowned track events over the years. Many world-record holders have trained here, including Steve Prefontaine and Ashton Eaton.
Pre's Rock – After Steve Prefontaine's was tragically killed in a car accident in 1975, running enthusiasts continue to honor him by visiting his memorial, Pre's Rock, located at the site of the crash.
*Located at the intersection of Birch and Skyline, pedestrians should use caution along the road
World's Oldest Running Shoes – It's not just the first Nike running shoe that is celebrated here – The Museum of Natural and Cultural History displays ancient footwear unearthed by UO archaeologists during a 1930's dig in Oregon's high desert caves.
One of the shoes discovered the the Fort Rock Cave is made from sagebrush bark and is 10,000 years old (twice as old as the pyramids)!
Oregon's Fastest Runners – Think Olympic athletes are fast? Head to the museum's beautiful natural history exhibit, Explore Oregon, to learn about the evolution of horses, some of the fastest mammals Oregon has ever seen.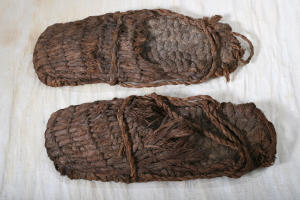 Running Trails
A little rain doesn't stop runners here. With over 42 mi/67.59 km of shared use running trails, runners are out no matter the season!
Pre's Running Trail – Follow in the footsteps of legendary track star Steve Prefontaine on this soft, bark covered path located by Alton Baker Park. From this scenic 3.4 mi/ 5.5 km path runners can choose to connect with other Eugene/Springfield trail systems, including the Willamette River Trail.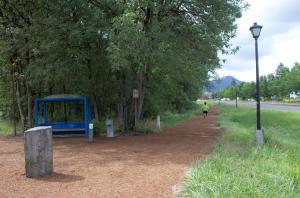 Amazon Trail – The flat cedar chipped Amazon Trail is comprised of two main trail sections looping through the residential area of SE Eugene and giving runners multiple routing options between the two connecting trails.
The 3.5 mi/ 5.6 km Rexius Trail (south section) follows the Amazon canal amidst lush native landscape and also connects to the Martin Street trailhead of the Ridgeline Trail on its far south end. The Adidas Oregon Trail offers 1 mi, ¼ mi loop and a 1,500-meter loop through scenic park settings with picturesque views of Spencer Butte.
Ridgeline Trail – Sprawling across the skyline of Eugene the 12-mile Ridgeline Trail is the perfect urban escape for trail runners and hikers. Seven easily accessible trailheads allow visitors to choose from a variety of routes.
At 2,065 feet, Spencer Butte is the highest point on the ridgeline trail and a popular summit to Eugene and the Willamette Valley. 
Beer Trails
Track is in our blood and in our beer. And what better way to cool down from a day of cheering on your favorite athlete than a pint of beer from one of our local craft brewers?
After you've learned about Eugene's track culture make sure to check out the Eugene Ale Trail. Eugene, Cascades & Coast's "beer passport" features 14 craft breweries, at 18 different locations, helping visitors experience the culture of the area off the track.
Beer Run
Brewed to celebrate Eugene's running history, Ninkasi's "Beer Run IPA" is a must for any running enthusiast. And there is no better way to earn this beer than going on a 5 mile loop run with Ninkasi's running club! Meeting every Wednesday at 6 p.m. the run starts & finishes at the Ninkasi Brewing Tasting Room (272 Blair, Blvd., Eugene OR 97402). Those who attend will even receive a complimentary pint after finishing the run.