Back To Previous Page
What to Expect At Local Hotels
Published: May 11, 2020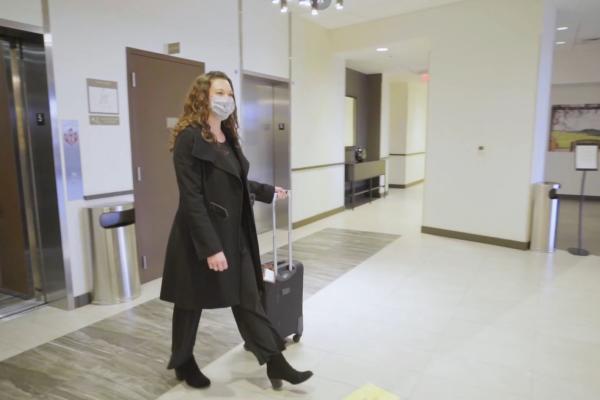 Our hotels and local businesses have reopened and are working hard to serve travelers safely. Many hotels remained open to provide a place to stay for essential workers, giving them plenty of time to adapt to new procedures to keep their staff and customers safe. If you've been staying home for a while and are looking for a safe trip to take in Oregon, you may be wondering what to expect when traveling to a hotel. Here are a few things you may notice the first time you travel again.
New Check-in Procedures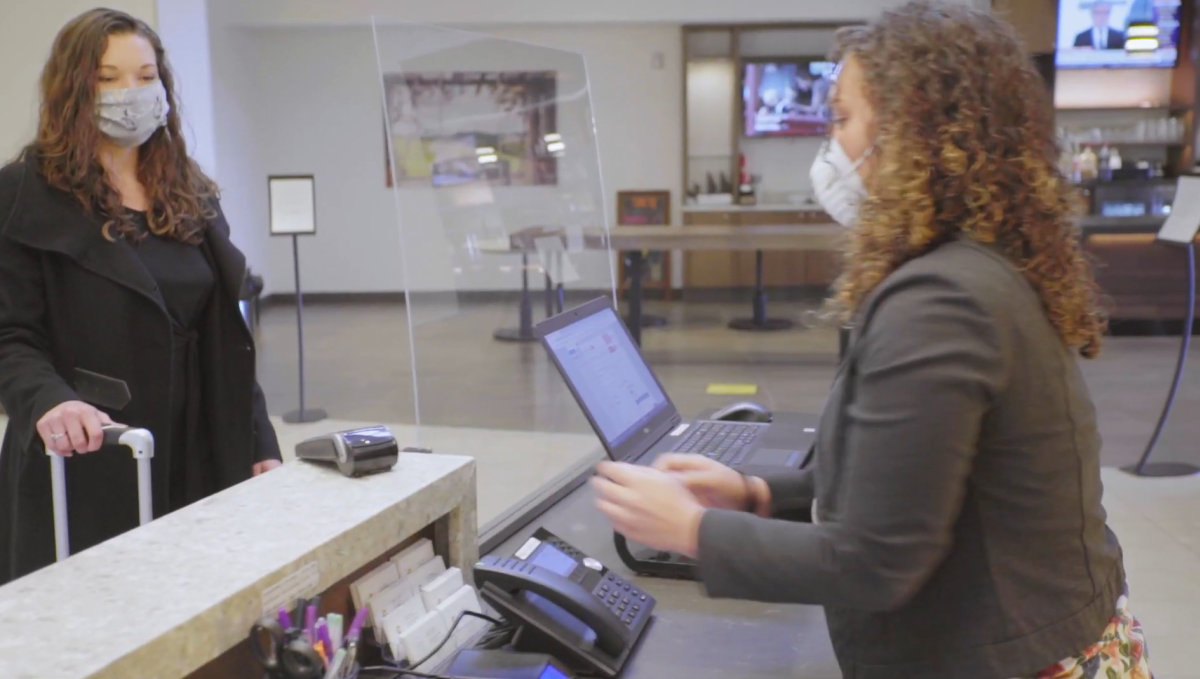 Many hotels are offering remote check-in in advance, which allows guests to skip the lobby desk altogether. In some cases, your phone can be used for entry into your hotel room when using the hotel brand's app. Generally, check-in will be the same but will require some modifications to ensure social distancing. Your hotel may email you instructions outlining their new procedures. If you have any questions or concerns about checking in, call ahead and a staff member will be happy to answer your questions.
An (Extra) Emphasis on Clean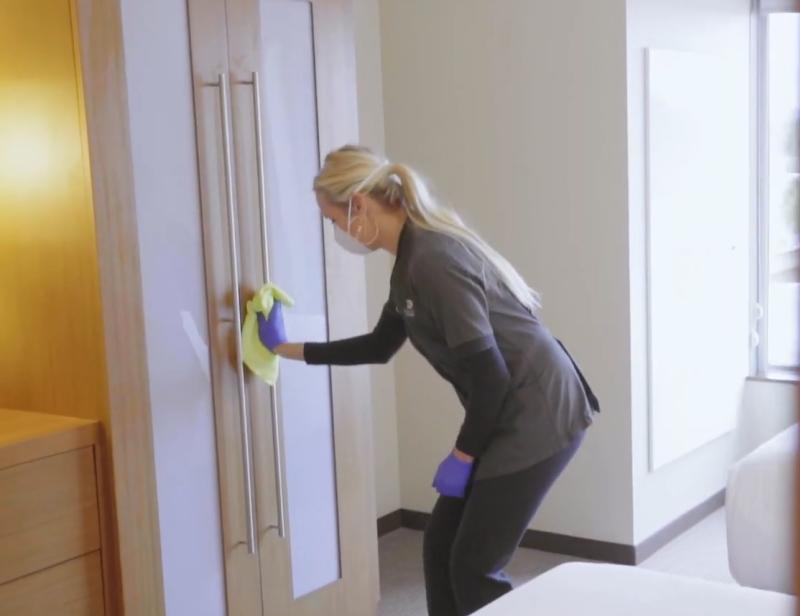 Housekeeping staff have been trained on proper cleaning and sanitation procedures in order to ensure the safety of staff and guests. Cleaning guidelines set at the national level are being emphasized, allowing you to relax in your room without having to worry. Inn at the 5th was already the recipient of AAA Inspector's "Best of Housekeeping 2020" award but now they are layering on additional deep cleaning of guest rooms and sanitizing high touch items like remote controls, wine bottler openers, notepads and pens and securing them in sealed plastic bags.
Common areas are also more frequently being deep cleaned. For example, University Inn & Suites and Tru by Hilton are sanitizing public spaces every two hours and wiping down everything from light switches to room keys. Staff is expected to be on constant sanitation duty at any high-touch area like elevators, restrooms, doors and credit card pads. Days Inn has sanitation stations with wipes and hand sanitizers around the property for guest use.
Some hotels may choose to keep rooms vacant 24 hours between guests. And once you've checked in, housekeeping will respect your occupancy and may only enter again to clean after you have checked out. So don't expect nightly turn-down service, but you can still request fresh towels or linens as needed. Room decor and extras may also be pared down to the basic necessities for a comfortable night's stay.
Social Distancing Continues
By now you are probably used to seeing the varied looks in face mask fashion of 2020. Hotel staff will be wearing face masks, and there may be a divider between you and the person at check-in. Plan on bringing your own facial covering to wear in common areas. Many hotels will have markers to indicate where to stand for your safety. You will also notice that there will be hand sanitizer or disinfectant wipes in most common areas. Guests are asked to use these frequently. In some hotels like Three Rivers Hotel & Casino, limits on elevator occupancy are designed to control crowding in small spaces.
Additionally, hotels like the University Inn & Suites and Tru by Hilton will be restricting visitors to registered guests only, while Three Rivers Hotel & Casino will have a security officer screen each visitor and request that they use hand sanitizer and wear a mask upon admittance. 
Don't Expect the Pool to be Open
Pools and gyms may be closed for your visit, but some are open and accessible by reservation. Driftwood Shores Resort in Florence, known for their fabulous indoor family pool, is keeping their pool facilities open with a closely monitored cleaning schedule and a 30-person occupancy limitation with two-hour increments. 
Lobby seating and meeting spaces will likely also be closed. At the Inn at the 5th the fitness center is available by appointment only.
Enjoy Food Service in Your Room
Hotel bars and restaurants may be open only for short windows and seating may be very limited. Many hotels are still offering full room service (in-room cocktail delivery, anyone?) or grab-and-go meal options in order to ensure limited contact. University Inn & Suites and Tru by Hilton will be offering grab and go snack bags for guests in lieu of coffee and breakfast service. At Inn at the 5th all deliveries will be made via the contactless butler pantry in each guest room. Three Rivers Casino will not have printed menus in the room and dining trolleys will be brought to the door, but guests will have to roll them into the room themselves. Self service coffee stations and ice machines may not be operational and drinking fountains will be off limits. Contact your hotel to find out what is available.
Transportation Options
To protect guests and staff, some hotels, like the Inn at the 5th, have replaced valet service with self parking only. For those that still offer valet service, steps are taken to ensure that your vehicle will be sanitized properly before being returned to you. Shuttle service may also be limited for your safety. Call ahead to find out parking options. 
If you have more questions, please email info@EugeneCascadesCoast.org for visitor information assistance. We will do our best to respond between Monday - Friday, 8 a.m. - 5 p.m. and on holidays, 10 a.m. - 3 p.m., PST or PDT.