Back To Previous Page
What to Expect At Local Hotels
Published: May 11, 2020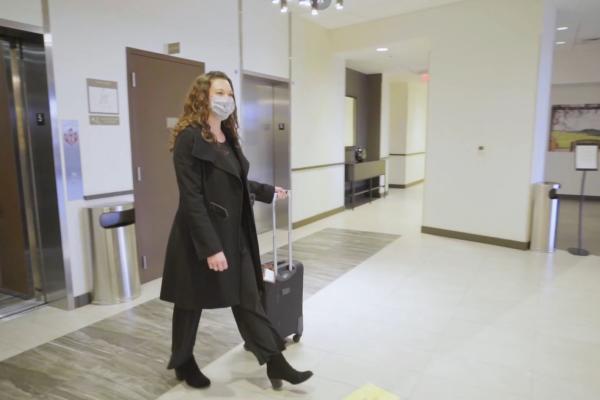 Our hotels and local businesses have been preparing to welcome back travelers safely. Many hotels have remained open to provide a place to stay for essential workers, giving them plenty of time to adapt to new procedures to keep their staff and customers safe. In Oregon's Phase 1 of reopening, non-essential travel is still limited - but if you're looking forward to future travel, you may wonder what to expect when traveling to a hotel. Here are a few things you may notice the first time you travel again.
New Check-in Procedures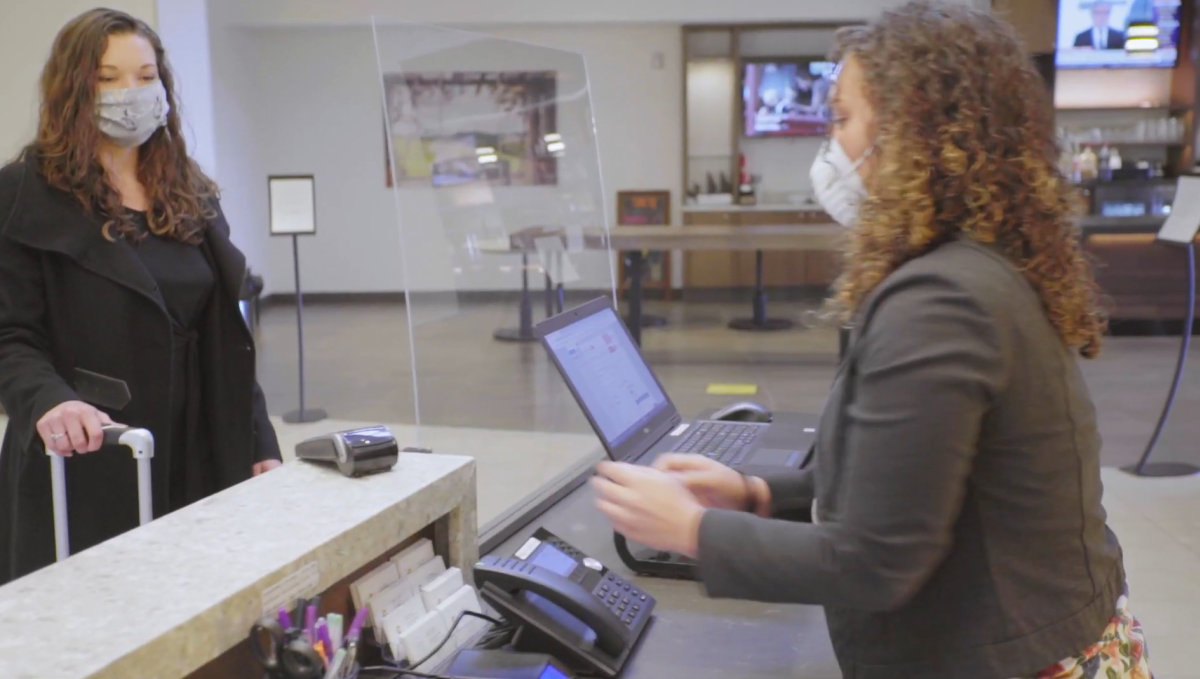 Many hotels are offering remote check-in in advance, which allows guests to skip the lobby desk altogether. In some cases, your phone can be used for entry into your hotel room when using the hotel brand's app. Generally, check-in will be the same but will require some modifications to ensure social distancing. Your hotel may email you instructions outlining their new procedures. If you have any questions or concerns about checking in, call ahead and a staff member will be happy to answer your questions.
An (Extra) Emphasis on Clean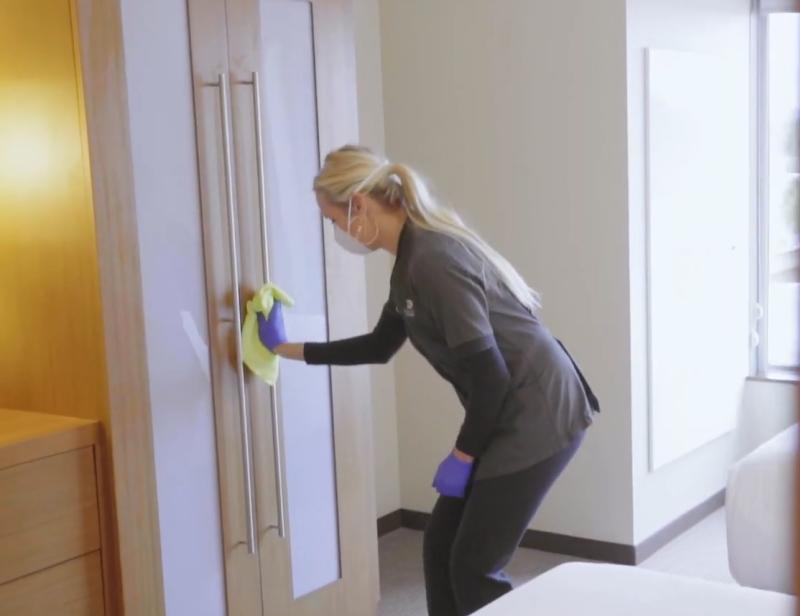 Housekeeping staff have been trained on proper cleaning and sanitation procedures in order to ensure the safety of staff and guests. Cleaning guidelines set at the national level are being emphasized, allowing you to relax in your room without having to worry. Some hotels may choose to keep rooms vacant 24 hours between guests. And once you've checked in, housekeeping will respect your occupancy and may only enter again to clean after you have checked out. So don't expect nightly turn-down service, but you can still request fresh towels or linens as needed. Room decor and extras may also be pared down to the basic necessities for a comfortable night's stay.
Common areas are also more frequently being deep cleaned. Staff is expected to be on constant sanitation duty at any high-touch area like elevators, restrooms, doors and credit card pads.
Social Distancing Continues
By now you are probably used to seeing the varied looks in face mask fashion of 2020. Hotel staff will likely be wearing face masks, and there may be a divider between you and the person at check-in. Plan on bringing your own facial covering to wear in common areas. Many hotels will have markers to indicate where to stand for your safety. You will also notice that there will be hand sanitizer or disinfectant wipes in most common areas. Guests are asked to use these frequently. 
Don't Expect the Pool to be Open
Pools and gyms may be closed for your visit. Lobby seating and meeting spaces will likely also be closed. 
Enjoy Food Service in Your Room
Hotel bars and restaurants may be open only for short windows and seating may be very limited. Many hotels are still offering full room service (in-room cocktail delivery, anyone?) or grab-and-go meal options in order to ensure limited contact. Contact your hotel to find out what is available.
Transportation Options
To protect guests and staff, some hotels are not offering valet parking at this time. For those that do, steps are taken to ensure that your vehicle will be sanitized properly before being returned to you. Shuttle service may also be limited for your safety. Call ahead to find out parking options.