Back To Previous Page
Top Solo Adventures & Things to Do
Published: March 13, 2020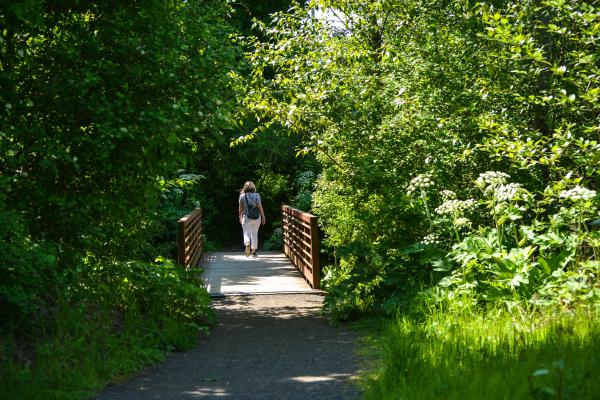 Need to get outside and enjoy some fresh air and sunshine? Here is a list of top Oregon adventures you can enjoy while keeping a safe distance from crowds.

Note: We urge all travelers to take protective measures against COVID-19 by frequently washing hands, staying home if you're feeling unwell and following state and federal recommendations to distance yourself from crowds. See our Travel Alerts page for updates and resources.
Hike a New Trail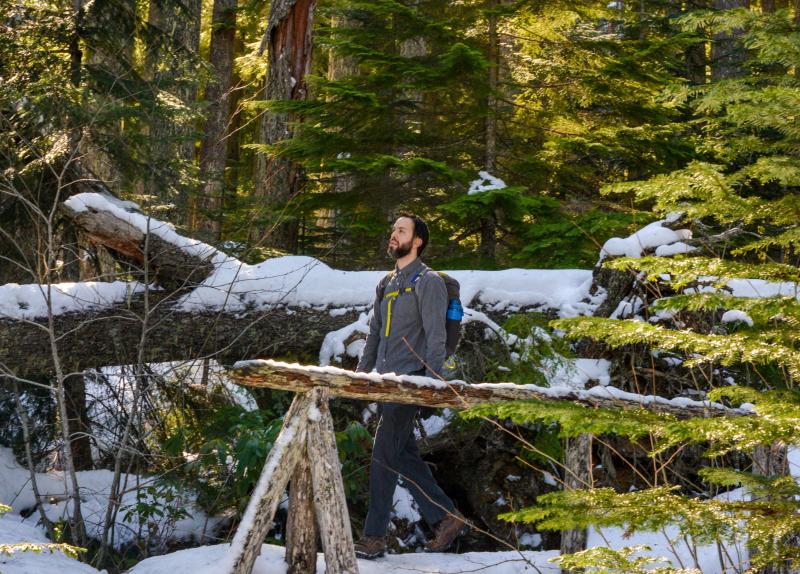 Diamond Creek Falls trail in snow by Melanie Griffin

 

Lace up your hiking boots and head to hiking trails to explore a new path to waterfalls, scenic vistas or coastal beaches. Forest bathing is good for the soul. Pack a lunch and take along water. Check trail conditions before heading out and always be prepared for any adventure with our adventure checklist.
Find a Fishing Hole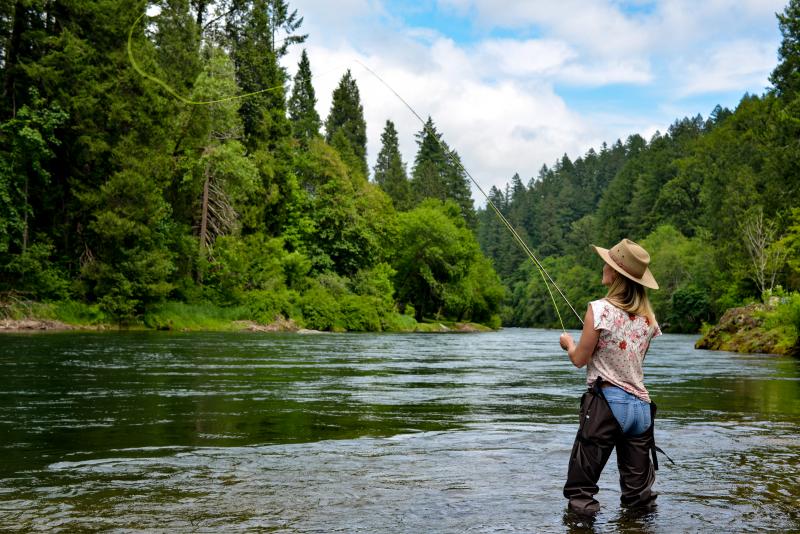 McKenzie River Fly Fishing by Melanie Griffin

 

One of the best ways to dispel fear is to sit by the water. Find a quiet fishing spot and commune with nature. Spring is an excellent time for fishing and you can even get your fishing license online. Call local gear shops like Home Waters Fly Fishing and The Caddis Fly Angling Sho for fishing tips.
Ride a new path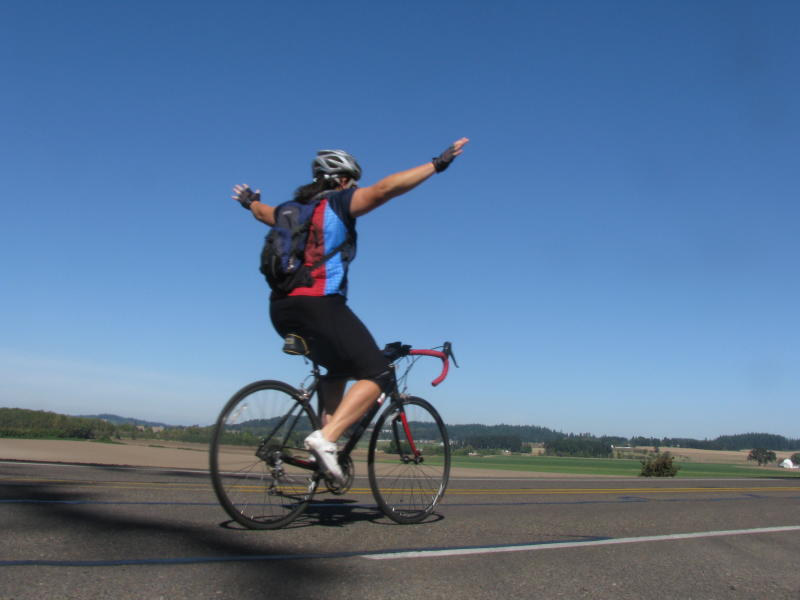 Willamette Valley Scenic Bikeway by Cari Soong

 

There are wonderful places to ride your bike across Lane County including three of Oregon's official scenic bikeways. Roll across paved bike paths or quiet country roads that grace the Willamette Valley. Please stick to bicycle routes near your home and bring along any supplies you may need on your bike ride.
Tour Covered Bridges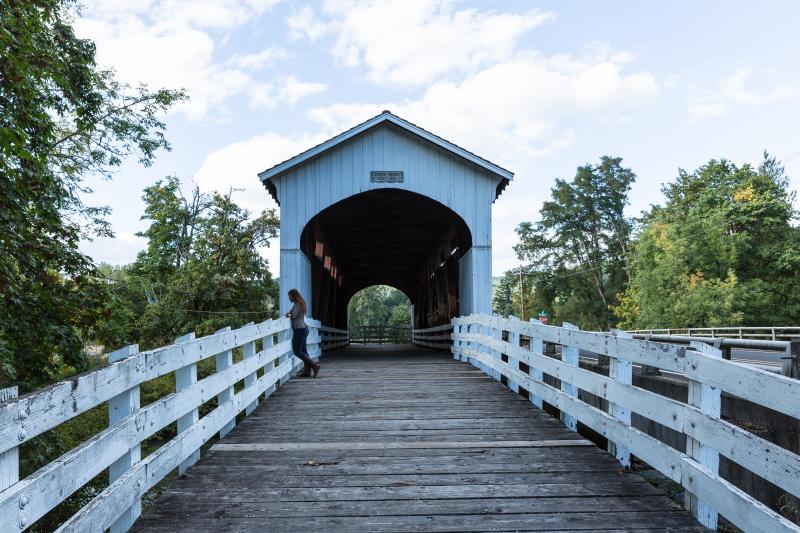 Currin Covered Bridge by Joni Kabana

 

The Eugene, Cascades & Coast region has twenty historic covered bridges across the county, a beautiful trip that doesn't even require you leave your car! Go explore these preserved wooden relics and take plenty of photos. Each has its own unique history and design. Some you can even still drive through!
Birdwatch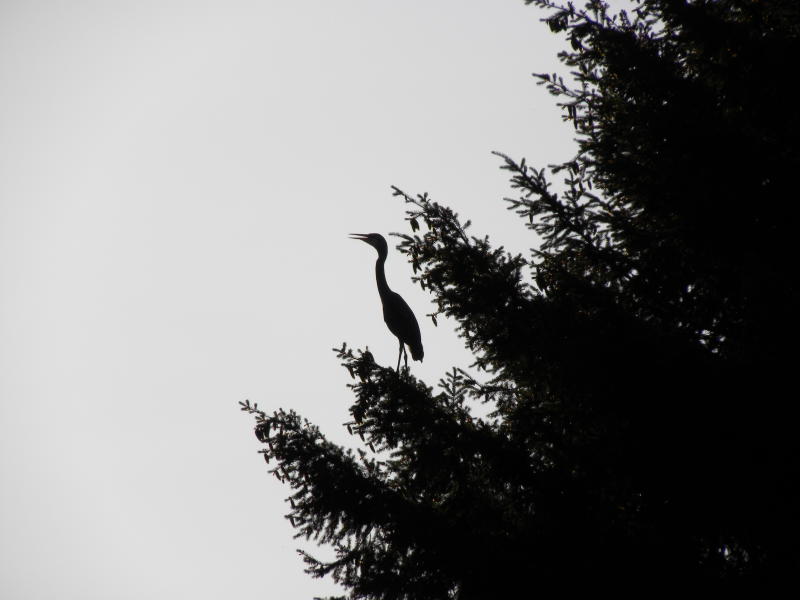 Great Blue Heron in a tree by Cari Garrigus

 

Have you always thought, "hey, someday I'd like to try birdwatching"? Well, it's time to get started. The wetlands, meadows and forests around the Eugene, Cascades & Coast region are teeming with wildlife and many species of birds. Get started by calling Wild Birds Unlimited for birding tips.
Drive Scenic Byways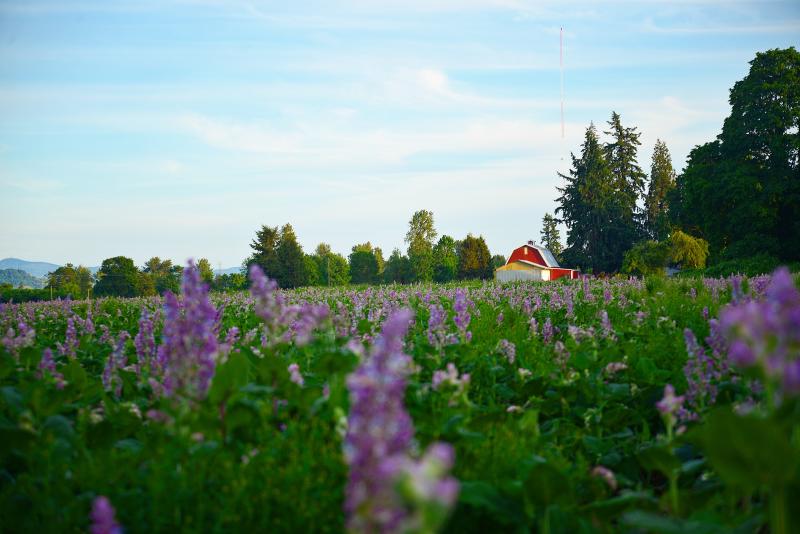 Coburg Road in the Spring by Melanie Griffin

 

Pack your lunch and gear and drive the scenic roads across the Eugene, Cascades & Coast region. From the coastal beauty of Highway 101 to the agricultural charm of the Willamette Valley, there are many roads to roll along. Spot wildflowers popping up along fence lines and baby farm animals out at pasture. Add a good playlist to the experience!
Kayak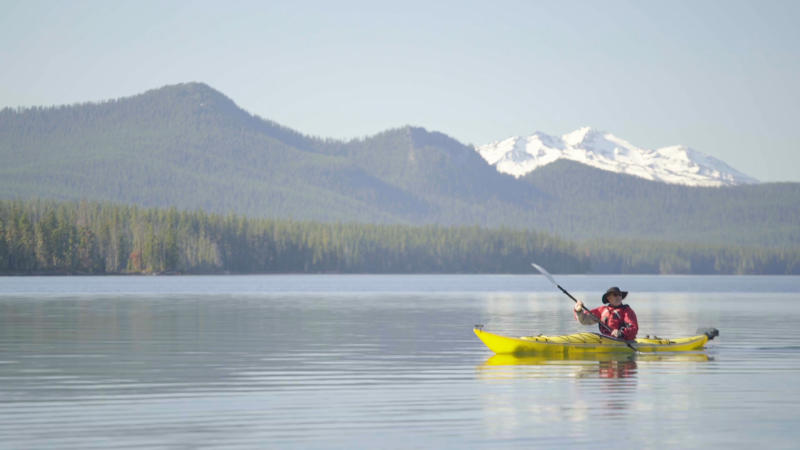 Kayaking Waldo Lake by Michael Sherman

 

Slip your kayak or canoe into the still calm waters of nearby lakes and water trails. Reflect on life as your paddle rhythmically dips into the water and marvel at the pristine beauty all around. Local outfitters can help you get the gear you need for your water adventures.
Be Safe & Thoughtful of Others
When you are out exploring, be courteous of others and give them plenty of space. Pack along wipes and keep shared surfaces clean. Bring your own water and lunch. With a little pre-planning and right packing you can minimize contact with others and still have a glorious time in Oregon!