Back To Previous Page
Cheers To The Parents' Turn (It's Only Fair!)
Published: May 28, 2018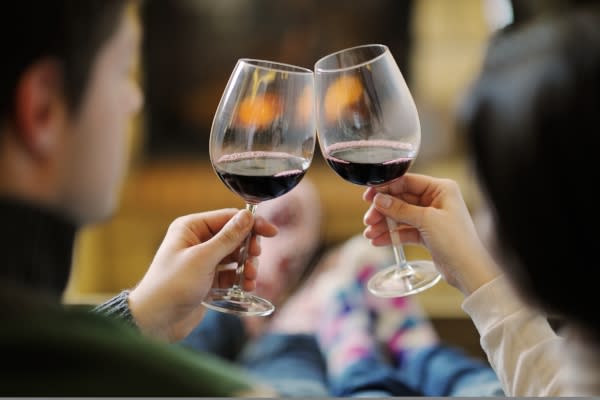 As summer approaches we thought it might be a good idea to give parents an experience sans kids.
The Willamette Valley was selected as the Wine Region of the Year back in late 2016 and we proudly wore the crown through 2017. Well, just last month Oregon wines were recognized in a nationwide survey of restaurants. In fact, seven of the top ten Pinot Noirs selected are from Oregon and the only Pinot Gris selected was from King Estates Winery. Let's get you out on a wine country experience.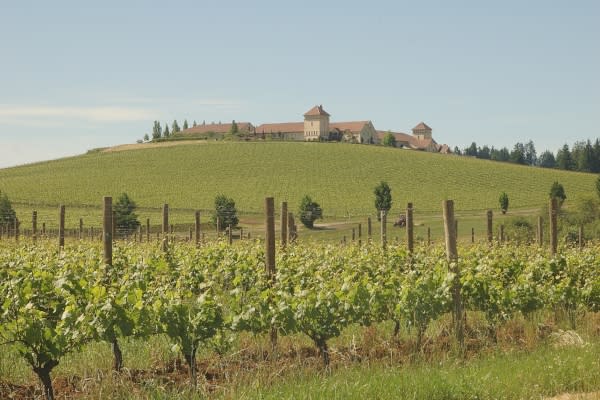 There are several ways we can go about experiencing the 22 award-winning wineries in the South Willamette Valley.  Each starts with a Pinot Bingo card. Pinot Bingo cards are available at both Eugene, Cascades & Coast visitor centers (754 Olive St, Eugene and next to Michaels in the Crossroads Center, Springfield) or at the wineries. Pinot Bingo cards provide addresses and a map to each of the wineries plus an opportunity to win prizes as you make bingo on your card. Each person may play, so feel free to pick up one for each person in your party.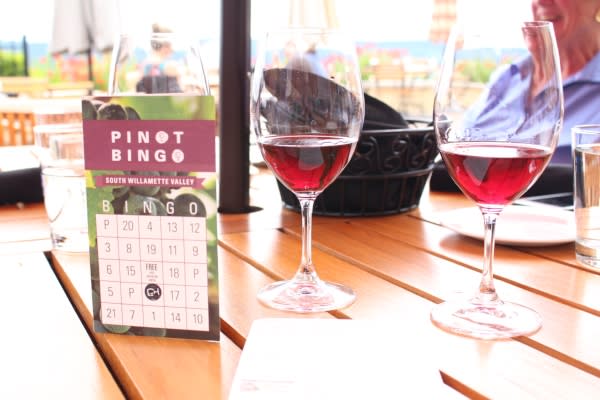 Equipped with your Pinot Bingo card, your first option is to muster the Oregon spirit and hit the trail. We like your spunk, but we would also suggest a call (541.484.5307) to our Adventure Specialists. The Adventure Center is open every day from 9 a.m. – 6 p.m. and the staff can provide information on whether the wineries you've chosen are operating summer hours, charging tasting fees, have special music or food offerings and more.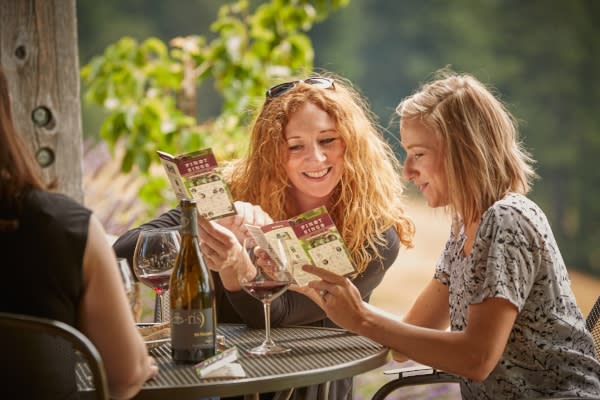 Speaking from experience, should you choose the first option of a self-guided adventure, I would suggest a designated driver. My wife and I completed the entire Pinot Bingo card (known as a "Full Cellar" since no one wants to use traditional bingo lingo "blackout" for a wine activity) over the period of a month. Having a designated driver gives you an opportunity to move more quickly through your Pinot Bingo card and be sure everyone stays safe.
A second option is to arrange a wine tasting tour with one of local tour operators. This is a great option if you would like to select a specific number of wineries and go with a group of friends. One of our area's premier providers is Cork and Barrel Tours. They've developed extensive knowledge of the wineries in and out of area and they are just fun to hang out with for a day. You might be surprised to learn that Guaranty RV Super Centers in Junction City offers wine tours, so please be sure to check our website for a complete list of transportation providers.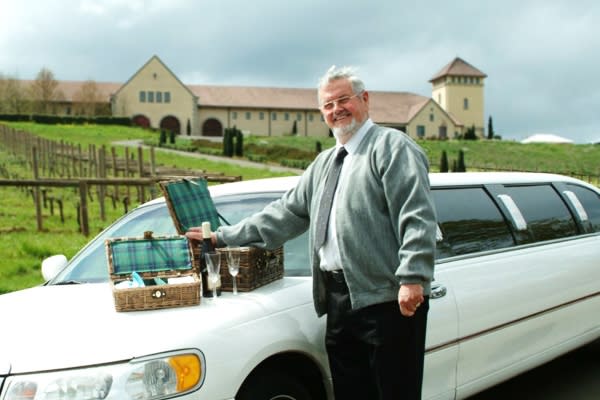 Option three is going to sound similar to option two, but with a key difference. America's HUB World Tours just began offering packaged tours in our region on March 1, 2018. While this tour company will gladly customize a tour for you, their "packaged" tours are unique in that they operate on a set schedule. So, let's say you've done no planning and decide tomorrow is the day to go wine tasting. Check the America's HUB World Tours website, buy your tickets online and show up at one of several downtown Eugene pick-up points. It's that easy. These folks have a whole variety of tours going out each week, so if family shows up unexpectedly you now have options!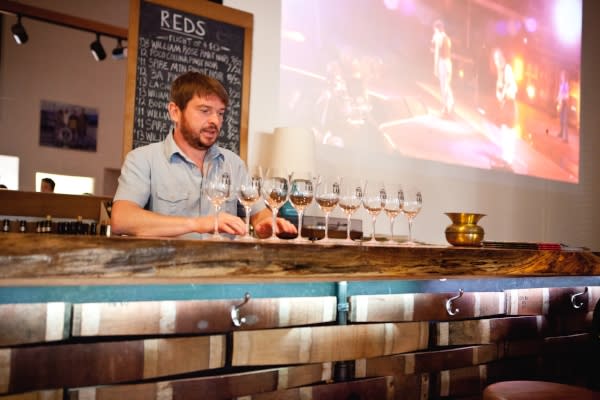 If you can't leave your cherubs for the day or weekend, you still have nearby opportunities to taste great Oregon wine. Scores of urban tasting rooms come alive every weekend with food trucks and live music, so if you can only squeeze out a few hours, visit our wine event listings to find out what's coming up. 
One final thought. As you experience these enchanting places be sure to take lots of the photos and if you share photos publicly on social media just use the hashtag #RealOregon. We enjoy seeing everyone having fun and so will others as we can share your experiences through our channels.