Back To Previous Page
Rainy Day Shopping at the Adventure Center
Published: February 20, 2019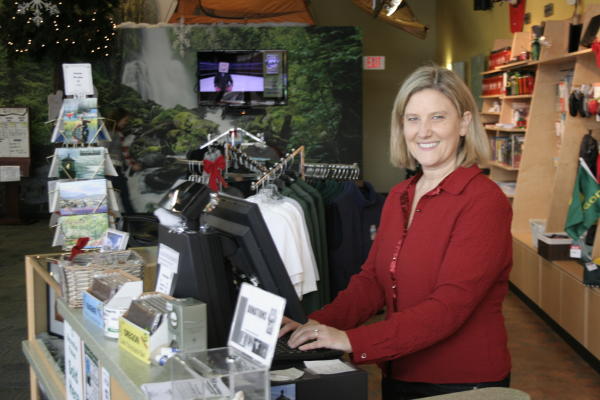 Brighten up your rainy days with local, Oregon-made gifts and souvenirs at our Eugene, Cascades & Coast Adventure Center in Springfield and share a little bit of Oregon with your friends and family.
Hand-blown Glass Straws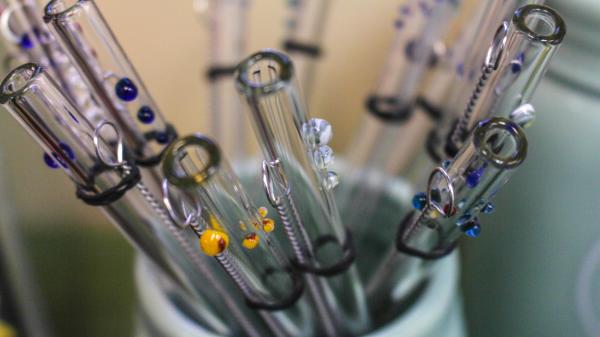 These beautiful, eco-friendly glass straws are decorated with colorful glass droplets and come in two sizes, straight 8" or bent 10". Made from shatter-resistant Pyrex, they are durable and even come with their own cleaning brush. Keep them in your car or office and never use disposable straws again!
Seat Slickers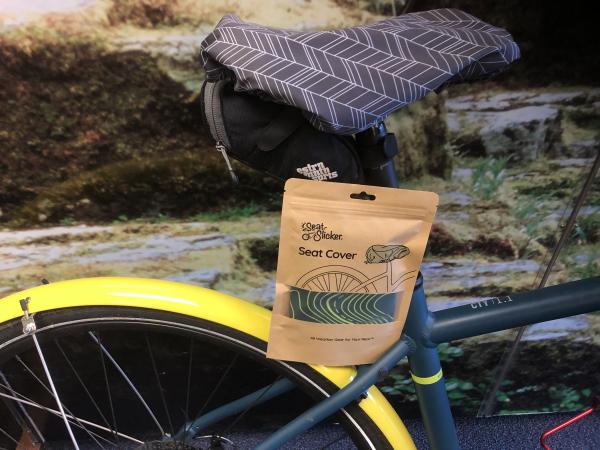 Oregonians love to bike, come rain or shine. Keep your bottom warm and dry with these colorful, waterproof bike seat covers. The handy cord and stopper allow the fitted covers to come on and off with ease, so you can stuff them in your pocket or purse and use them as needed to keep your seat dry. Made from soft coated polyester that is waterproof and mold-proof, in a variety of colors and designs.
Pinot Noir Truffles and other locally-made chocolates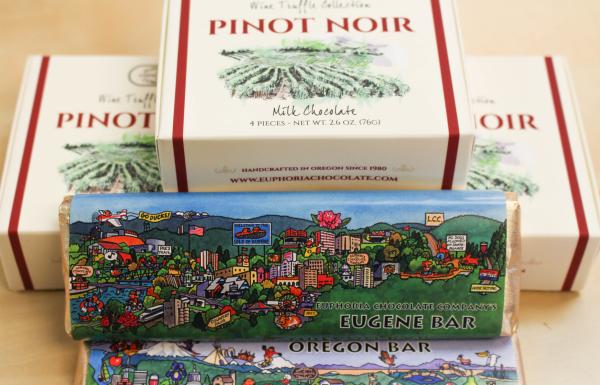 Enjoy these delectable truffles from Eugene's own Euphoria Chocolate Company. Handcrafted in dark or milk chocolate with local Pinot Noir wine, these 4-piece boxed truffles make delicious gifts for your friends and family back home. Eugene Chocolate Bars, Tie-Dye Chocolate Bars, UO-themed Bars and other boxed truffles are also available.
Handcrafted Oregon Photo Coasters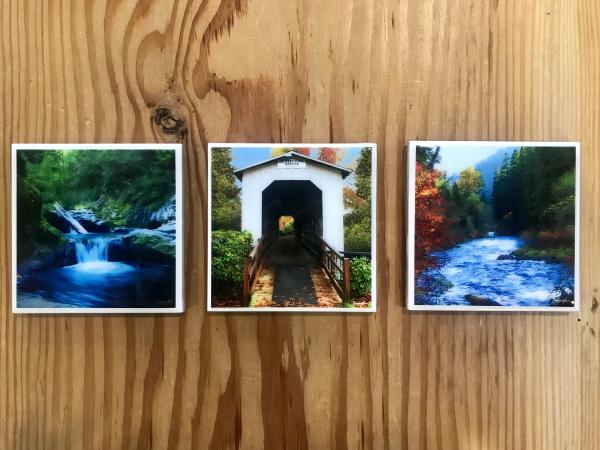 Each coaster is made by hand with an original photograph by local artist Dayna Law and a glossy finish—enjoy a Florence beach at sunset, local waterfalls and rivers with your morning coffee or evening glass of Pinot.
Holm Hazelnut Toffees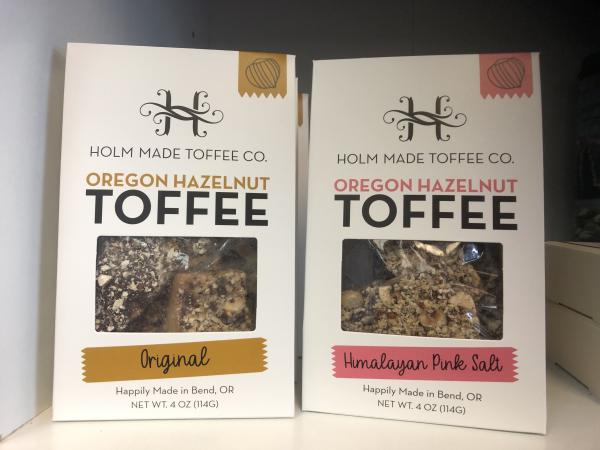 Oregon is famous for its hazelnuts, and these come straight from the orchard in four flavors of locally-made toffee: Original Hazelnut; Hazelnut Toffee with Himalayan Pink Salt; Hazelnut Toffee with Espresso; and Hazelnut Toffee with Spicy Red Pepper. Available in 4 oz bags.
These and many other regional items, including Crippen PNW decals, t-shirts, sweatshirts and hats, McKenzie River steel travel mugs, maps, postcards and a wide array of souvenirs can be found at the Adventure Center (3312 Gateway Street) in Springfield (in the Best Buy and Michaels' parking lot) and at the Downtown Eugene Visitor Center (754 Olive Street).
While you are shopping, find out about fun things to do across the Eugene, Cascades & Coast region. Browse our brochure displays, magazines and maps and talk with our Adventure Specialists for great insider tips.