Back To Previous Page
What to Expect at Parks and Trails
Published: May 21, 2020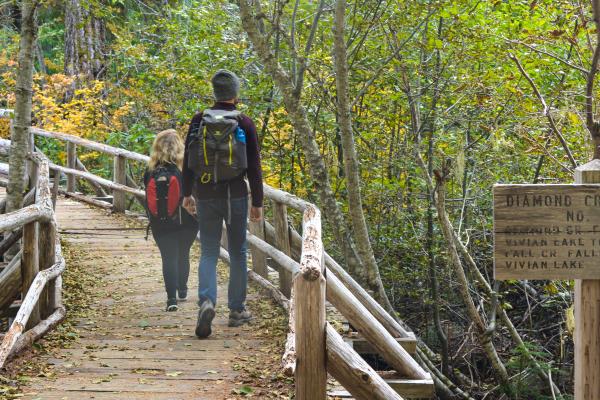 Oregonians are eager to go out and enjoy the beautiful outdoor spaces we're lucky enough to call our home — but it's up to all of us to be good neighbors and follow current safety guidelines. Here's a guide to responsible outdoor recreation during Oregon's Phase 1.
First, remember to stay close to home. Explore open trails and parks that are within Lane County and close to your home neighborhood. Just because a park is open doesn't mean it's appropriate to drive across the county to visit just yet. Luckily, we've got plenty of green spaces all around us! 
Second, know that you're going to have to do some extra research before you leave home. Closures, restrictions and protocols will vary depending on the location and the agency managing the outdoor space. Make sure you confirm that your destination is accepting visitors and that you understand any additional requirements that may be in place.
How it Looks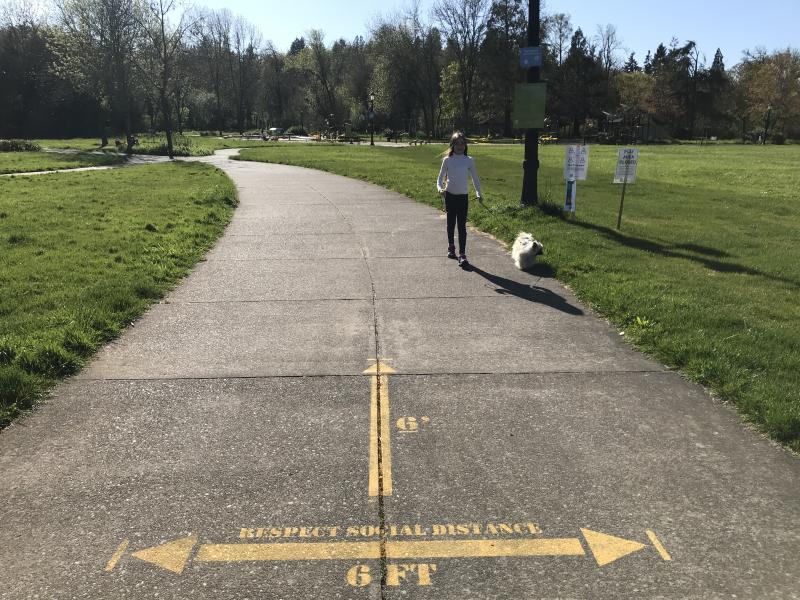 Parks, campgrounds and trailheads may be opening back up, but access or services will probably be different from the last time you visited. Parks may be day-use only and open for shorter hours.
Expect increased security and possible social distancing enforcement to ensure the safety of visitors at higher traffic destinations. Parking may be limited to create space between vehicles and reduce the number of visitors. If designated parking is full, don't try to park in an unsafe area — instead, use the opportunity to move on to a new destination and discover a new favorite trail!
You may see yellow tape, concrete barriers, cones or other materials preventing access to off-limit areas. Facilities such as restrooms, showers or information centers may be closed. Portable toilets and hand washing stations may be present, but have a back-up plan in case they aren't available. 
Operating restrooms will be cleaned more frequently, but be prepared to provide your own soap, hand sanitizer and paper if needed. Waste receptacles may not be available, or may be full or locked. It's a great time to practice Leave No Trace principles and pack out anything you pack in, including food and water. 
If you are hiking a loop trail, look for signs directing you to hike the trail in a specific direction to make social distancing easier. Watch for signs reminding you to maintain six feet from others and not to use benches, picnic tables or playground equipment.
What is Open?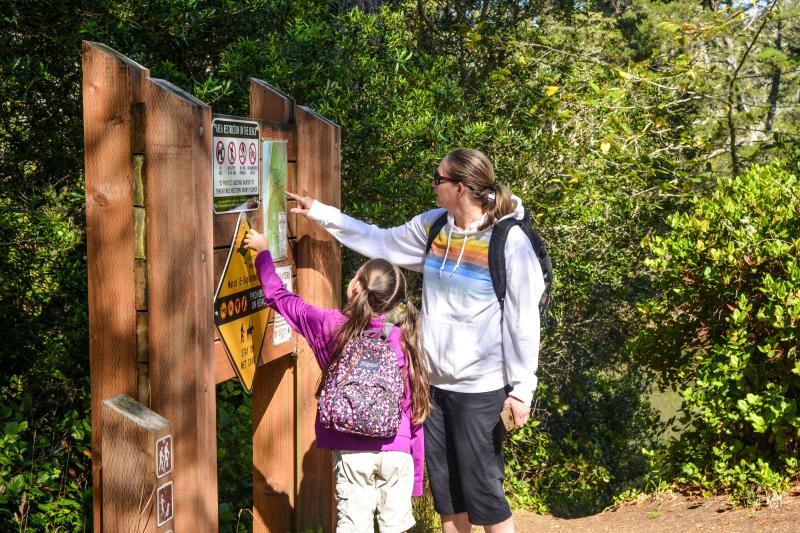 Safety and protocols are being considered at each park individually. Before heading out, make sure that the park you plan to visit is open. Check the managing agency's websites for the most up-to-date information:
Other Resources:
Fun Things That You Can Do
Hike, mountain bike or horseback ride on open trails maintaining six feet between you and other parties. Remember to signal when passing others.

Kayak or sail or motorboat (just remember that some boat ramps may still be closed)

Fish, crab and hunt with a license.
Take Care Out There
Stay home if you are not feeling well. 

Stick to your neighborhood parks and trails.

Have a back-up plan of where you'll go if you find a trail or park is crowded when you arrive.

Bring your own mask, soap, water, hand sanitizer and toilet paper.

Consider your impact on small communities. Be prepared with a full tank of gas, water and food before leaving home. 

Call ahead. Visitor centers and ranger stations will likely be closed to walk-ins, but most are still available to provide important resources and information via phone or email. 

Print maps and check weather conditions before heading out. Use our Adventure Checklist for general outdoor safety preparedness. 

Follow Leave No Trace principles and plan to pack out everything you pack in.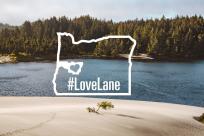 We're at home. But thankfully, we are at home in Oregon — specifically at home in Lane County. And…
More
›