Back To Previous Page
We Sell Park Permits!
Published: November 04, 2020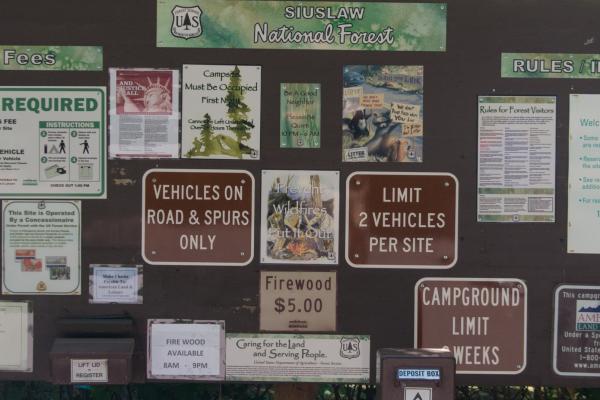 Finding the right permit and/or parking pass for your outdoor recreation plans can get confusing. We can help you figure out which pass you need for which park — either give us a call or come see us in person at the Eugene, Cascades & Coast Visitor Center.
Many permits and passes are available online or sold at outdoor outfitters or government agencies, but we also carry select permits here too! It is always better to plan ahead and purchase your passes before heading out because many passes cannot be bought on-site. And if they can, payment stations may require exact change, only except cards, only except cash, may be closed or even be out-of-order.
Permits & Passes Sold Here
Lane County Parks Pass
This is a Lane County parks parking pass which includes the majority (but not all) of the most popular Lane County-managed parks. For example, Armitage Park, Baker Bay Park, Heceta Beach, Howard Buford Recreational Area (Mt Pisgah), Perkins Peninsula, Orchard Point and Richardson Park. Annual passes are $40 (senior annual passes are $20) and day passes are $5.
Oregon State Parks Pass
This is an Oregon state permit required for parking at State fee sites. If you don't have an annual pass, the fee is $5 a day and may be purchased at one of the parks. The one year pass is $30 and the two year pass is $50.
Oregon Pacific Coast Passport
This is an Oregon state permit required for parking at State and Federal fee sites along Highway 101, the Pacific Coast Scenic Byway. This includes stops at the Oregon Dunes National Recreation Area and Heceta Head Lighthouse. If you are taking an Oregon Coast road trip, this is an excellent pass to have. The five day pass is $10 and the annual pass is $35.
Northwest Forest Pass
This is a Federal pass that provides access to participating fee sites in the Willamette National Forest, the Siuslaw National Forest and the Umpqua National Forest. The annual pass is $30.
Sno-Park Permit - Seasonal
This Oregon state permit is specific to designated Sno-Park parking areas during November 1 - April 30. This includes Salt Creek Falls, Gold Lake and Waldo Lake Sno-Parks. We sell day passes for $5, three day passes for $10 and an annual pass for $26. (not in stock yet)
Christmas Tree Permit - Seasonal
This is a Federal permit for the Willamette National Forest which allows for the cutting of one tree up to 15 feet in height in designated areas. There is a maximum of five permits per household. Each permit is $5. (not in stock yet)
Fourth graders are eligible for a free holiday tree permit — please see Every Kid Outdoors to obtain your fourth grade park pass and order through Recreation.gov. Fourth grade holiday tree permits are not managed at the Visitor Center. 
All passes and permit prices and availability subject to change without notice.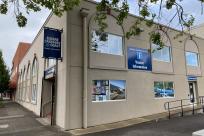 Visit the Eugene, Cascades & Coast Visitor Center in downtown Eugene. Find information on things to do and see in Lane County, purchase park…
More
›