Back To Previous Page
Six Picks: Best Eugene Celebration Memories
Published: August 23, 2013
The Eugene Celebration kicks off tonight in downtown Eugene. The three-day party in the streets features live music on four stages, a parade, a car show, and marketplace, all led by the newly crowned Queen Professor Doctor Dresselhaus, the 2013 SLUG Queen.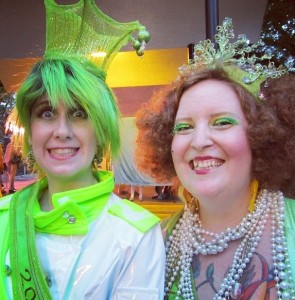 The Eugene Celebration started in 1983 and has filled the community with 30 years of colorful history.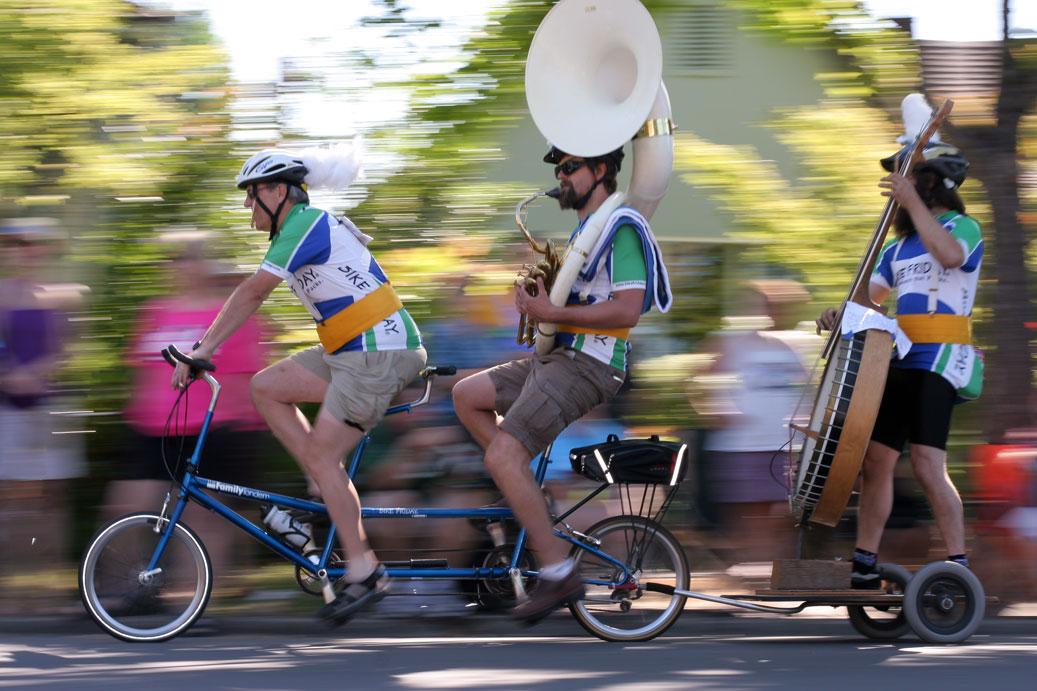 Here are our staff's six best memories:
Meg Trendler, Travel Lane County Tourism Sales Manger
"My first memory of the Eugene Celebration was in 1983, the year my daughter, Jody, was born. I wasn't going to let a four-month-old stop me from enjoying the music, so that year I parked with Jody in the car seat on Pearl Street close to the 5th Avenue stage and listened from my car."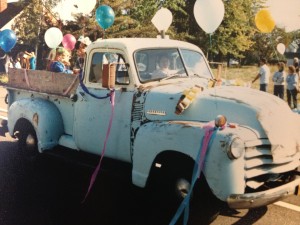 "In 1987, I got to drive my 1951 Chevy truck filled with my daughter's daycare class down the parade route. The kids had painted the truck themselves. It rained that morning so all of the paint washed off."
"I was working at the WISTEC (now the Science Factory) in 1995. To promote our upcoming dinosaurs' exhibit, we entered the parade with a giant paper mache dinosaur pulled on a bike trailer. We took first place in the youth category (without bribes)."
Lisa Lawton, Travel Lane County Community Relations Manager
"One of my fondest memories is performing at Eugene City Hall with a classical music ensemble I was part of years ago. With family visiting from Denmark at the time, it was wonderful to be able to share my passion for music and Eugene. I remember walking through the streets afterwards lined with jugglers, artists, food vendors and of course, more fabulous music, and hearing my uncle say over and over, "I love this town!"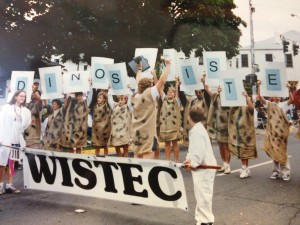 Jessica Chestnut, Travel Lane County Social Media and PR Manager, Convention & Sports
"I remember watching Mike Watt, member of the Minutemen, playing at the WOW Hall to twenty of us. It was such a rad personal show with this legend of punk rock."
Mary Duke, Travel Lane County Tourism Assistant
"I remember when I was really young walking around. Everyone was in costumes and I could only reach their knees. It felt like Halloween."
What's your best Eugene Celebration memory?
About Eugene Celebration: The Eugene Celebration started in 1983 as a three-day fair. The parade always features the newly crowned SLUG Queen, which stands for the "Society for the Legitimization of the Ubiquitous Gastropod." The SLUG Queen is regarded as the monarch of the festivities. The 2013 Eugene Celebration will include four stages for live entertainment.
Buy your Eugene Celebration tickets at the Eugene, Cascades & Coast Adventure Center.
Comments