Back To Previous Page
#LoveLane — Show Your Love
Published: March 06, 2020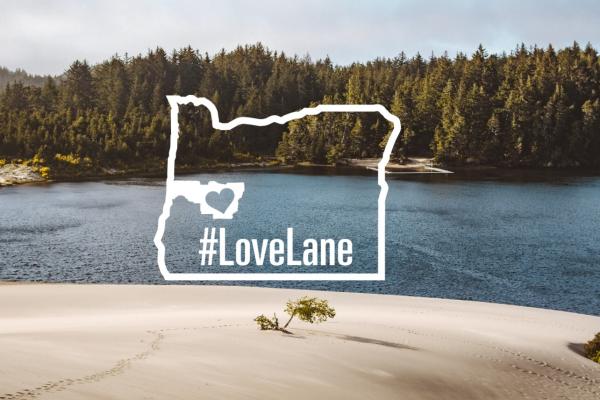 We're at home. But thankfully, we are at home in Oregon — specifically at home in Lane County. And that is something we can all love. 
Across the Eugene, Cascades & Coast region we have access to nature everywhere! Trees are green and plentiful, meadows are dotted with wildflowers, rivers are full with snowmelt and our neighbors are walking past and waving.
Because in challenging times, like now with COVID-19, we know we can count on our community to be strong, to be brave and to succeed.
How can we all help each other during a time when we must practice social distancing? Here are some things you can do that can help. 
1. Order Take-Out
Many restaurants are still preparing food to go. Simply view your favorite restaurant's menu online, or call them for options, and order a take out dinner! Pay over the phone or online, then just show up to pick up. Or inquire if they are participating in a delivery service.
2. Shop a Farmers' Market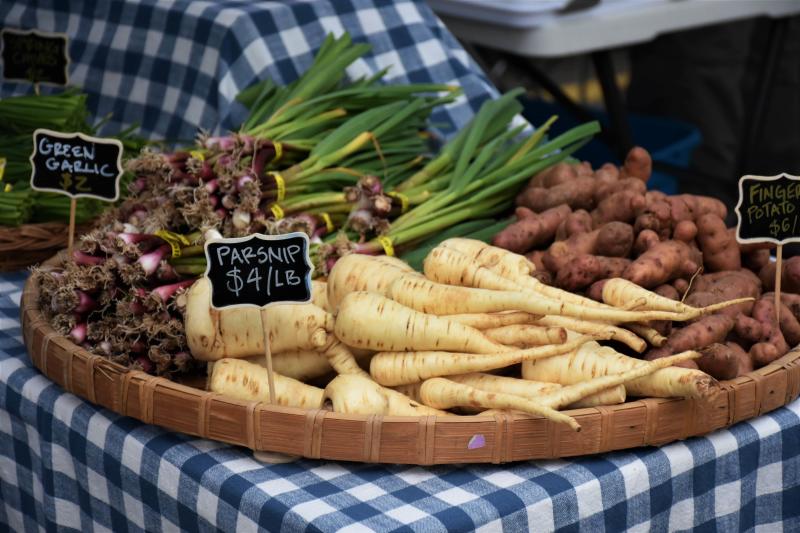 Fresh produce by Timothy Bishop
We are lucky to have an abundance of local food. Most of our communities have weekly markets that sell fresh fruits, vegetables, eggs, meat, seafood, grains and preserves. Support local farms, fisheries and foragers by shopping the markets. Booths are spaced widely apart, just use the same common sense and courtesy you do at Costco. You can also join a Community Supported Agriculture (CSA) program for weekly pick up or delivery of farm-fresh groceries.
3. Buy a Gift Certificate
Even if you can't go out to eat this week, or to a show or even shopping — you know you will want to in the future. So purchase a gift certificate now as an investment in future enjoyment and an immediate boost to your favorite small business. Even without patronage, they still have overhead including storefronts, supplies and staffing. A little cash now can help them defray deficits over time.
4. Donate your ticket refund
The show didn't go on. Your tickets were refunded. Consider turning that refund right back around and donating it to the arts, sports or activities group that is taking the loss. Let's keep all these amazing organizations operating in the region.
5. Stream Music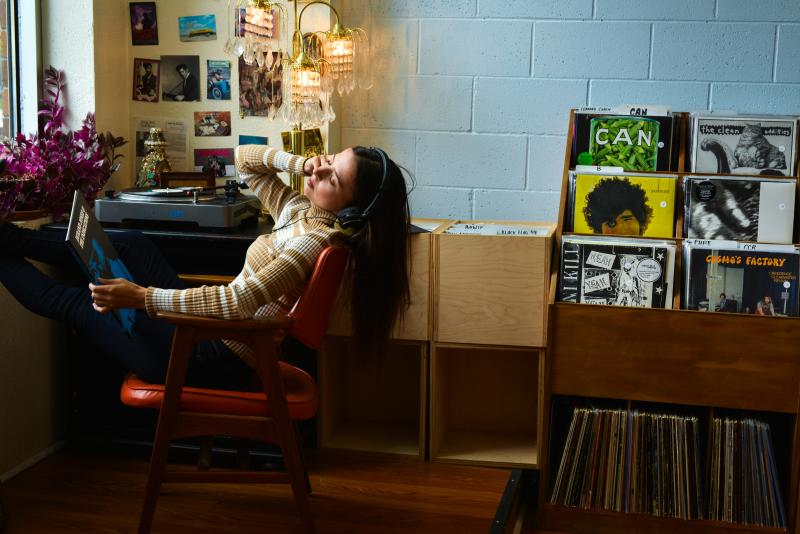 Moon Rock Records Store by Melanie Griffin
Musicians depend on shows to make most of their money. Find your favorite local artist on a streaming platform to show your support, buy their album or order some merch! Check out our playlist of Eugene's beloved artists on Spotify to get started. 
6. Share online #LoveLane
Love a local retailer, a restaurant, activities guide, arts group or program? From merchandise to talent, from non-profit groups to small businesses, keep sharing the love socially. Even if they aren't operating this week, tell people about how great they are so that when things can move forward, they have ready and eager customers. #LoveLane and tag us @EugeneCascadesCoast
7. Coordinate a delivery through a local shop
Tempted to buy something on Amazon? Why not call your local shop and order it through them? Just like a take-out order from a restaurant, pay over the phone and then have it shipped direct to you, or arrange for a quick pick up at the storefront. 
8. Virtual Participation
Discover online programs from gallery exhibits to science experiences to talent shows to virtual explorations! The Shelton McMurphey Johnson House has an online photo gallery of their exhibit "The Work That Was Done" celebrating women's rights. The Eugene Science Center offers videos of experiments. The Hult Center is calling for submissions to their online talent show and Whole Earth Nature School invites you on virtual neighborhood rambles — and to join them in howling at the full moon from your own backyard.
9. Book Your Next Trip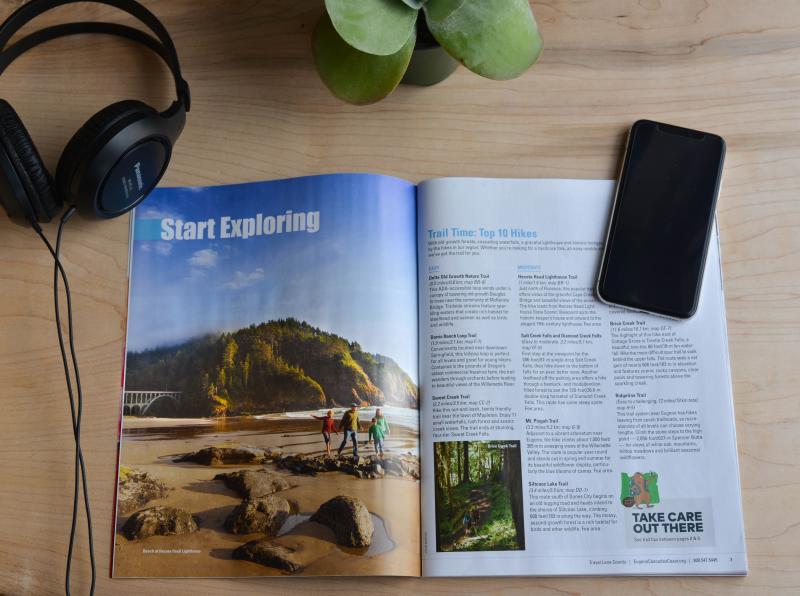 Plan ahead. After all, you'll be ready to get away! For you, it might mean camping on the Oregon Coast, a riverfront cabin in the Cascades Mountains, a bed and breakfast near Willamette Valley wineries or even just downtown for a fun night out. Book advance lodging and activities reservations. This will help keep spirits up — yours, because you'll get to look forward to a great trip, and the hotel or B&B owners because they need the future bookings to help compensate for right now.
If you need some inspiration, it's a great time to order a free visitor guide!