Back To Previous Page
Sno-Park Permits are Here!
Published: November 22, 2021
It's time to purchase Sno-Park permits for this season's Sno-Park parking. This year you can order your permit online or purchase at our Visitor Center in downtown Eugene. The Sno-Park permit is specific to designated Sno-Park parking areas during November 1 - April 30. This includes Salt Creek Falls, Gold Lake and Waldo Lake Sno-Parks. 
If you want to have a day or two to play in the snow this winter, the Cascade Mountains are…
More
›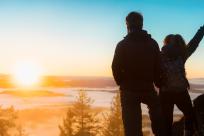 Don't leave home without checking this handy list of local tips for outdoor adventures!…
More
›