Back To Previous Page
A Family Guide to Summer Vacation
Published: June 19, 2020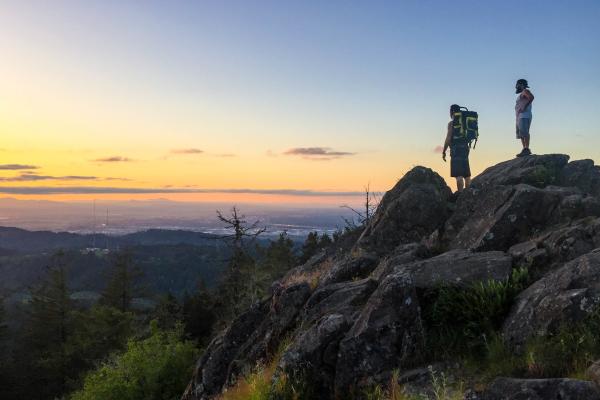 We've been staying home for a while, but the good news is that our home is Oregon and the season is summer. We may plan a staycation just to get out of the house and enjoy a little fresh scenery, and we can safely extend our stay-local summer by practicing social distancing in public spaces, supporting local businesses, taking short road trips and spending time in nature. 
Here are helpful tips to start planning the best "Stay at Home" summer ever! Discover less-trafficked hiking trails, hidden waterfalls, quiet camping spots and find out what's around the block in your neighborhood. Slow down and take it all in — the birds singing, the bugs crawling and the flowers blooming. Connect with favorite groups virtually, enjoy a driveway chat with neighbors six feet apart, order food from that neighborhood restaurant that you've always meant to visit and make an effort to smile from behind your mask. Did you know people can see a smile in your eyes or hear it in your voice even if they can't see your mouth?
See you out and about and six feet apart!
Drive-in Movies
This nostalgic entertainment has been revived for our warm summer nights. Roll into the Lane Events Center, home of the Lane County Fair, to watch favorite films on the big screen from your car. Food trucks will open for business so you can munch on favorite snacks while taking in the Hollywood action — order from your phone and they'll deliver to your car. Or, before you roll in, you can also pick up burgers, fries and shakes to go from Mandy's for that classic 50s dining experience.
U-Pick Berries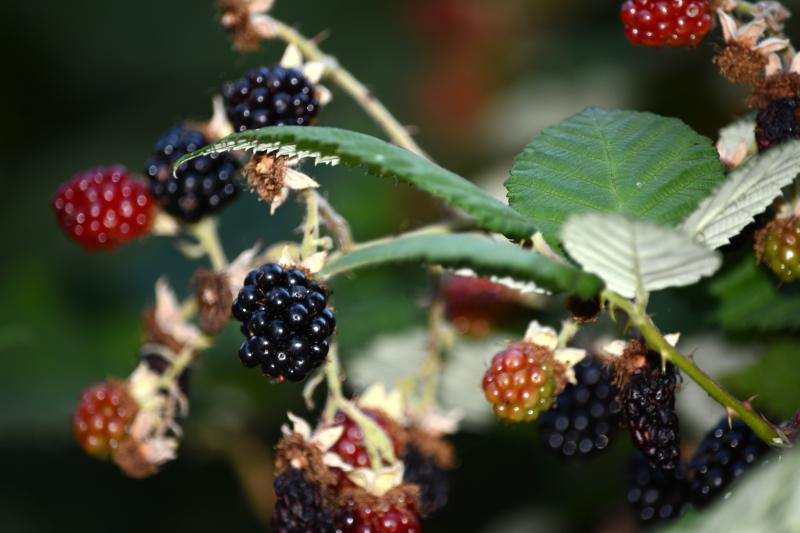 Blackberries by Colin Morton
Farms are open for business so stock up on all the blueberries, blackberries and strawberries you can eat and preserve. This family tradition will operate a bit differently this year, so call ahead to your favorite farm to reserve your picking time and find out how they are addressing the Governor's guidelines. But some things won't be different — sticky hands, the hot summer sun and the satisfaction of buckets or baskets of sweet, delicious goodness. Along with berries and cherries; peaches, apples, squash and more will ripen as summer progresses.
River Rafting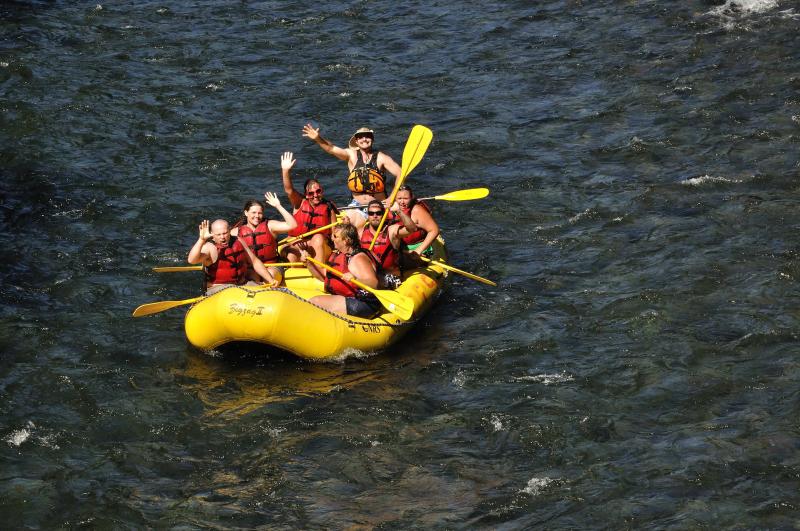 Summer Time McKenzie River Whitewater Rafting by TNT Whitewater Rafting
Beat the heat with white water plunges through the McKenzie River rapids. River guides are offering modified tours of local rivers — you'll meet on site, have private trips and probably bring your own snacks but you'll still be able to enjoy paddling the clear, cold Cascade waters. Usually visitors come from all over for this experience, so now it is your turn to make memorable family experiences right here at home. Add in fishing for additional interest. Local outfitters can help you find the right permits and get you geared up!
Dune Buggies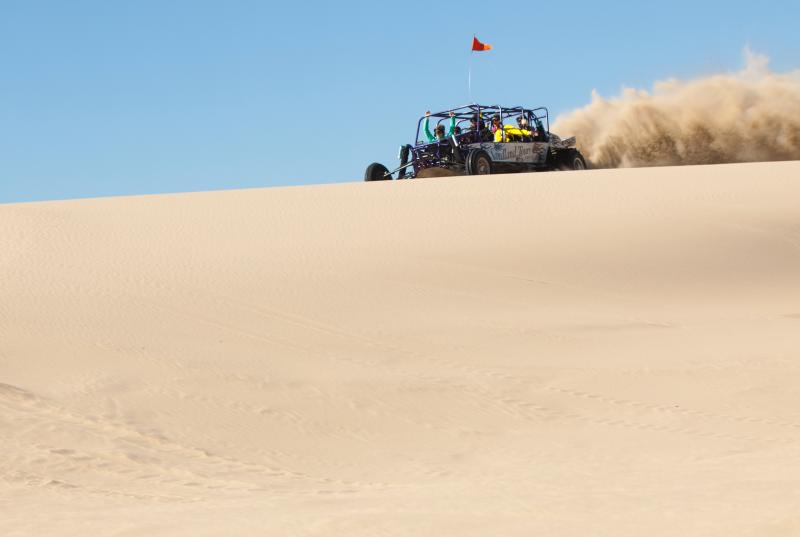 Sandland Adventures Dune Buggy Tours by Eugene, Cascades & Coast    
Roar up and over the shifting, sandy mountains in the coastal dunes just outside Florence. Carefully managed dune buggy tours are being offered this summer, so try something that draws tourists from all over but you may not have yet enjoyed! Did you know that the largest coastal sand dunes can be accessed right from Florence? At Sandland Adventures they even have go karts and mini-golf for a full tilt family fun experience.
Jet Boat Tours
Cruise the Willamette River, feel the wind in your hair and the sun on your arms. Soak up the scenic beauty, watch for birds and wildlife along the banks and learn about the Willamette River watershed. A both relaxing and thrilling jet boat tour with your family will be one of this summer's treasured memories.
Long Bike Rides
Pedal the Row River Trail on Oregon's official Scenic Covered Bridge Bikeway. Pack a picnic and ride around the lake, thru woods and meadows and thru covered bridges. Cycle the Fern Ridge path to wildlife preserves or cruise the Ruth Bascom Riverbank Path System between Eugene and Springfield. Mountain bikers can check out the Thurston Hills area in Springfield.
Horseback Riding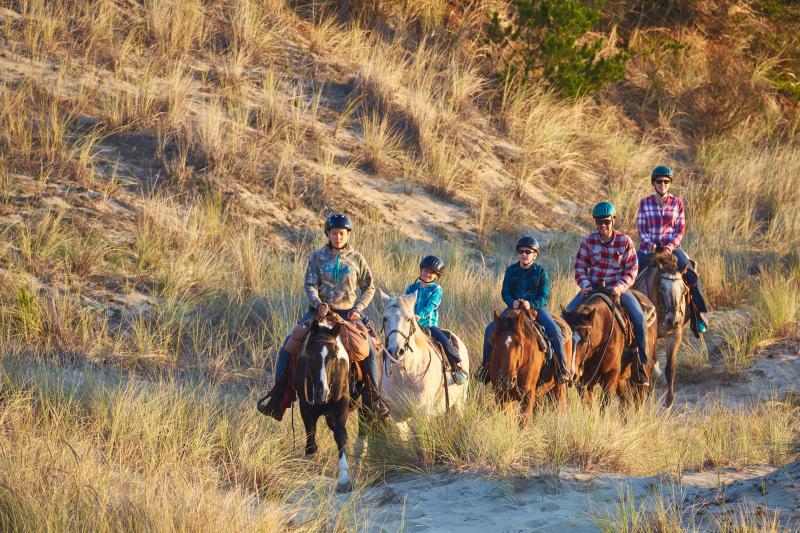 Family Dunes Horseback Ride with C&M Stables by Jacob Pace
C&M Stables is offering trail rides again! Saddle up and enjoy the coastal scenery by horseback. A variety of options exist for kids depending on ages from corral rides to the dunes trail. Nothing feels more like summer then the combination of salty coast air, the clip clop of horse hooves and the warm smell of leather in the sunshine.
Wine Tasting
Tasting rooms have started to re-open. While bar service is closed you can still reserve a table at some in-town wineries. Once you've worked your way through a flight, purchase a favorite bottle or two to take home. You can also head out to wine country by appointment and pick up your wine at the vineyards. Silvan Ridge has returned to hosting Friday night concerts, but plan ahead as advanced tickets are now required and there are a limited number available. Beer lovers will want to stop by Alesong Brewing & Blending which has joined the wineries out in the country. Enjoy the summer drive through the Willamette Valley!
"Staycations" & "Nearcations"
Stay in your own hometown but overnight at a hotel! Explore the downtown urban areas, dine in or take out from local restaurants and take walking tours of the street art, historic buildings and landmarks. If you want to visit a nearby community, please be sensitive to the residents there. Minimize your impact with careful preparation and support their open businesses with respect and kindness.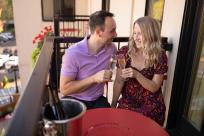 Feeling a little stir-crazy? It's time to discover just how much Oregon has to offer! Here are…
More
›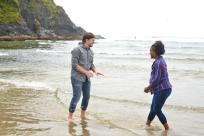 Ready to recharge? This is the perfect time to escape to the Oregon Coast and breath the fresh…
More
›