Back To Previous Page
Holiday Gift Guide — Oregon Style
Published: December 02, 2021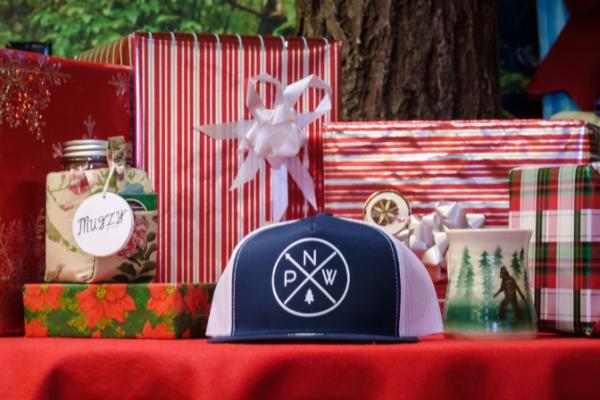 Shop local, shop Oregon! Along with exquisite artisan gifts from the Holiday Market, local products from Made In Oregon and fan gear from The Duck Store, discover local, Oregon-made gifts and souvenirs and share a little bit of Oregon with your family and friends! Some of these are perfect stocking stuffers, but others are sized right for under the tree.
Reservation for A Weekend Away
The perfect gift this year might be the promise of something wonderful to look forward to. Save on a future stay at Inn at the 5th in Eugene when you buy the Holiday Gift Package. You or someone you love could be marking your calendars for a getaway at this boutique where you can be pampered in the comfort of a clean and safe room. 
Running Essentials from Oregon Track Club
Oregon Track Club is a crucial volunteer-based organization in the Eugene area that focuses on keeping our rich track and field history alive and accessible. They organize runs and maintain some of our most beloved running trails. If you know a runner who would love some gear or want to buy from an organization that gives back, shop OTC. Choose from green canteens, masks, clothing and more. 
Unique Items from Party Market & Wine
Party Bar in downtown Eugene offers a marketplace of local grocery and pantry items. This is the place to go for rare culinary finds. The wine and cheese selections are spectacular and the house-made goods are amazing. Their house-made cocktail syrups make a great stocking stuffer. Or give a gift card so your loved one can enjoy shopping at this one-of-a-kind market themselves. 
A Take Out Meal or Restaurant Gift Card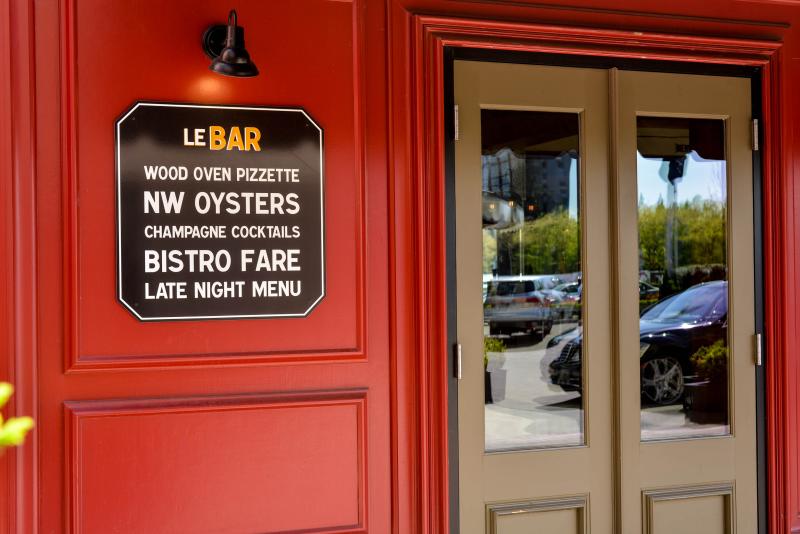 Our restaurants appreciate your patronage. Next time you visit or order take-out, pick up an extra meal for a friend or neighbor. Or purchase a gift card as a welcome stocking stuffer. Some folks are hard to shop for, but everyone loves to eat. For something casual but delicious, give the gift of Hot Mama's Wings, Fisherman's Market, Jazzy Ladies Cafe or Coburg Pizza. For date nights or important celebrations, consider George + Violet's Steakhouse, Evergreen Indian Cuisine, Marché & Le Bar and Beppe & Gianni's. 
Private Screening at Broadway Metro
Keep a safe distance while enjoying the arts. Broadway Metro is offering theater rentals for households and small groups. The price is affordable and includes credit for snacks! They know you've already watched everything on Netflix and they offer some exciting and fun titles that you haven't seen yet. This is an excellent gift because it isn't back to normal—it's better! 
A Custom Hat from Northwest Hat Co.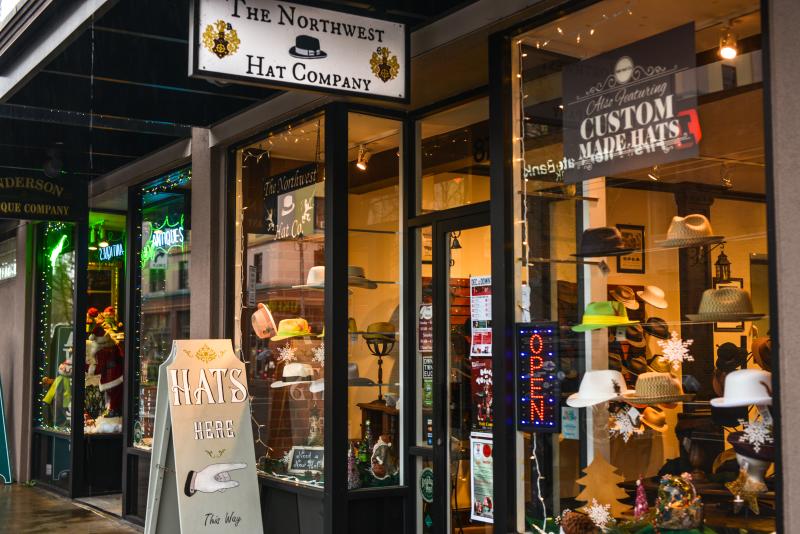 Put a hat brush and hat cleaner in their stocking and then surprise them with a quality, custom Northwest Hat under the tree. From westerns to Panamas, choose the perfect style or look for your loved one. You will have to find an excuse to measure their head, however!
Fishing Gear or Instruction from Home Waters
Whether your person is an expert fisher or is just curious, Home Waters is the perfect fly fishing shop and guide service. They offer everything you need to get started or some more advanced pieces that an angler will love. They also offer year-round guide services to ensure even a beginner has a great day on the river. Gift certificates available. 
Park Membership with Friends of Buford Park
This is a great gift for the hiker and outdoors person. Membership includes trail maps not available to the public plus a pass to all of the 49 Lane County parks. The cost of this membership goes towards natural habitat restoration and ensures the Mount Pisgah area will be a safe place to recreate for future generations too. You can buy a membership to gift to someone and get one for yourself too. 
Euphoria Chocolate's Pinot Noir Truffles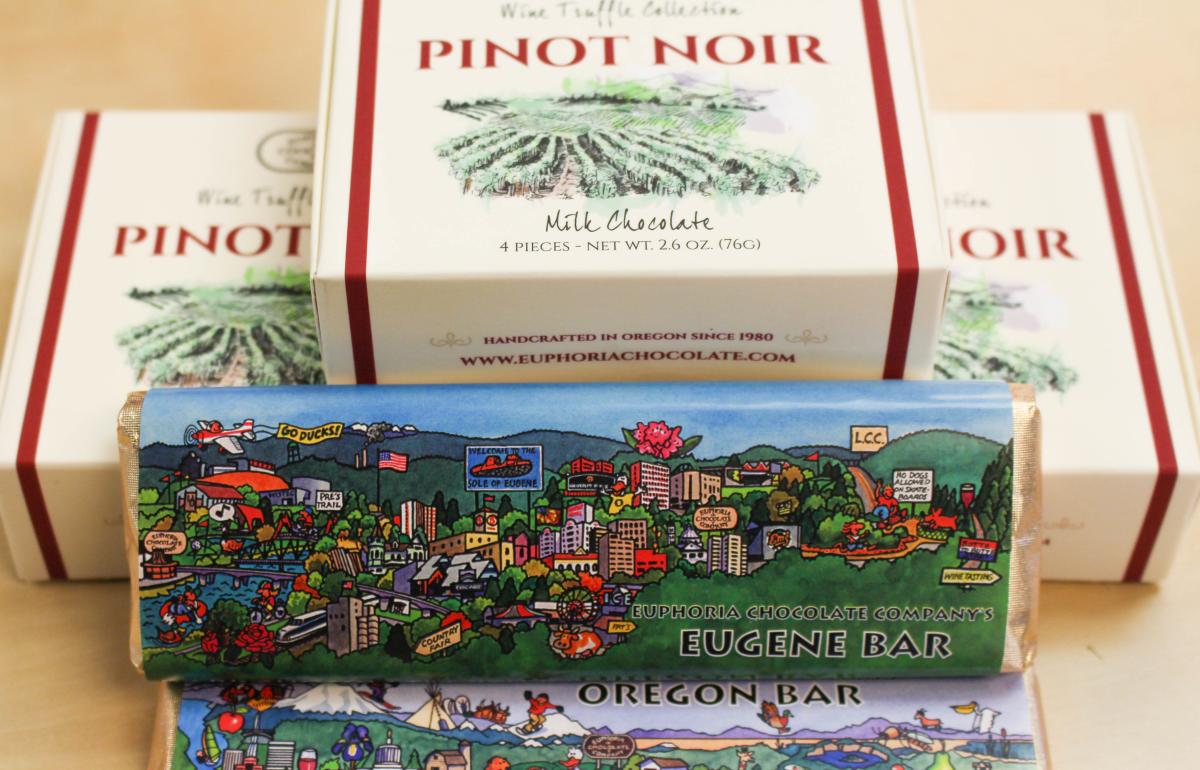 Enjoy these delectable truffles from Eugene's own Euphoria Chocolate Company. Handcrafted in dark or milk chocolate with local Willamette Valley Pinot Noir wine, these 4-piece boxed truffles make wonderful stocking stuffers and after-dinner treats. Chocolate bars wrapped in artwork depicting local sights are also available. 
Rafting Gift Certificate with A. Helfrich
It's time to get back out there for an adrenaline rush on the river! Gift the gift of white water rafting on the Wild & Scenic McKenzie River with expert guides. Experiences make memories that last a lifetime. 
Cocktail Kits from Heritage Distillery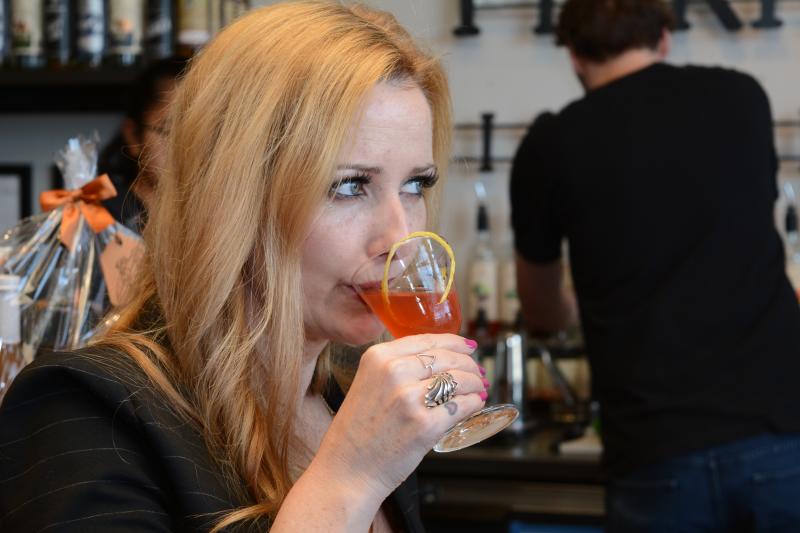 Need a drink? Just tell Santa to order one of these holiday cocktail kits from Heritage Distillery. Complete with all you need to mix, shake or stir together a spirited evening. They also have mini bottles of hand sanitizers that are perfect stocking size.
Home Goods at Down to Earth
What has everyone wanted this year? Yep, besides toilet paper, active dry yeast and hand sanitizer; canning jars have been the big seller. Stock up your loved one with these useful glass jars and perhaps you'll have some preserves in your future. Down to Earth has a robust selection of jars, in all styles and sizes, along with other treasured tools for the home and garden. If you can't decide between a sprout kit or an everlasting cast iron skillet, you can always get a gift card.
Gift Collections from Territorial Seed Company
From a children's "Let's Get Growing" kit to seed collections like "Salsa Party" or "Super Smoothie", Territorial Seed Company has a gift package just right for your beginner or accomplished gardener. Or pick favorite seed packets to help stuff stockings.
Urban Lumber Wood Bowl
Okay, for the total wow factor, gift your loved one a gorgeous reclaimed wood coffee table from Urban Lumber's showroom... made even more amazing if it's crafted from a beloved tree that fell during the last ice storm... Or get them a beautifully crafted wooden serving bowl to grace the holiday table!
Shelton McMurphey Johnson Tea Towel
A 100% cotton tea towel printed with an architectural depiction of the historic Shelton McMurphey Johnson House makes a classic keepsake for local history and architecture enthusiasts. Include a "tea bond" certificate that may be applied to future teas for a perfect package. All proceeds benefit keeping the SMJH operational.
Shop Local Online
Get smaller than "Etsy" and shop online hubs for local resident artisans showcasing unique gifts. Hometown Collective has gathered local Eugene vendors into a convenient online storefront. Willamalane also offers an online storefront of artisan products made by locals. Connect with Saturday Market vendors to arrange purchases remotely. And once again the Whiteaker Community Market is online!