Back To Previous Page
Summer Color in the Coburg Hills
Published: July 08, 2016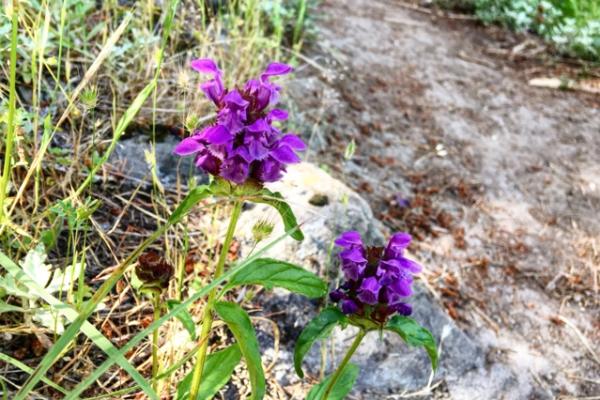 What better way to spend the 4th of July than scouting the red, white, and blue flowers dotting the Coburg Hills? Follow along with Adventure Specialist, Gabrielle Lent, as she explores Horse Rock Ridge on a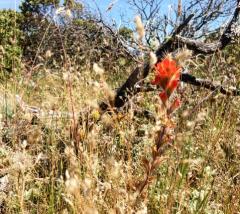 short hike right outside of the Eugene/Springfield area!
On the 4th of July I skipped lakes and rivers, heading out Marcola Road past Shotgun Creek Recreation Area. I followed every right hand fork in the road until the truck began to climb uphill, passing by a stockpile of rock and an OHV site, landing at a small, unpaved parking area marking the trail head for Horse Rock Ridge and beginning my journey.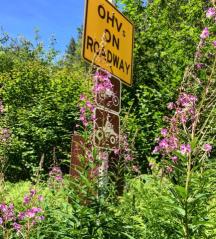 My first trip to Horse Rock had been a drizzly February afternoon, complete with grey skies, big clouds and thunder clapping over the valley below. On this returning trip, everything was summer. The once lush green moss that coated the ridge line and offered traction to shoe bottoms was weathered to a slick and crispy golden grass, now dotted with an array of purple flowers and the vibrant orange of Indian Paintbrush – the superstar of the late-season wildflower bracket.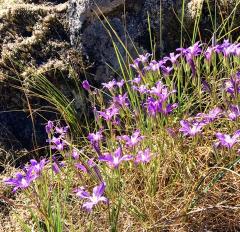 Views from the ridge line were vast, looking out over the Coburg Hills and Cascades. The three mile out-and-back trek saw changes in terrain, morphing from wooded forest to an open flower-filled meadow. The summit is a large rock that appears to be held in place by the sheer will of an average sized tree. This little spot is a great place to stop for water or hugs, though there are many wonderful places to soak in the scene along the way.
Horse Rock Ridge is a quick and pretty hike for all ages and abilities with an elevation gain of only 600 feet and a drive that is entirely flanked by sugar peas, foxgloves, lupines, daisies and OHV trail head turnouts, making for the best 4th of July I've ever had without fireworks.