Back To Previous Page
Take a Family Trip this Holiday Season
Published: December 18, 2015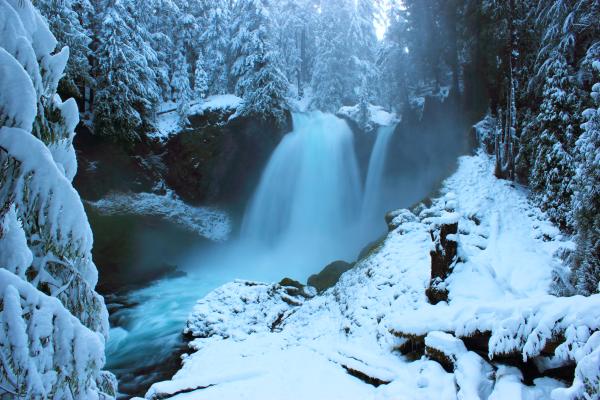 Spend the holidays with family at fun events! Find even more on our Holiday Events page.
The rains are here and it is once again that cozy time of year in Oregon! However Oregonians don't let the rain or cold keep them indoors. To help you make the most of the season Eugene, Cascades & Coast has put together a list of family friendly activities and events to watch out for this season:
A Classic Holiday in the Cascades
Pick up a Christmas Tree Permit or Snow Park Pass at Eugene, Cascades & Coast's Adventure Center and head to the mountains for a fun day in the snow that the whole family will enjoy!
Holiday Science Adventures at the Science Factory
During half-day workshops your child can explore fun science topics, including; candy makers, toy engineers and how to have a green holiday. 12/21/2015 – 12/23/2015
Northern Lights – a winter Solstice Celebration at the Museum of Natural
History
Celebrate the winter solstice at University of Oregon's Museum of Natural and Cultural History with crafts, face paint, live music and performances.12/18/2015
Santa Visits and Let it Snow at Fifth Street Market
Enjoy the magic of a snowfall over Fifth Street Market 6-6:30 on Friday and Saturday Evenings. 11/28/2015 – 12/19/2015
Or bring your kids to get their picture taken with Santa on Saturday afternoons.  11/28/2015 – 12/19/2015
Christmas at the Village Green Resort & Gardens
See a dazzling display of Christmas lights in the Wedding Garden, and make s'mores while cozying up next to the fire with a warm mug of gluhwein or hot cocoa. 11/27/2015 to 12/25/2015
Take an educational trip to the Coast with your family and see the life size displays of WWI, WWII, Korea and Vietnam. Make sure to call ahead to check on hours because the museum is only open three days a week.
The Lion, the Witch and the Wardrobe at Cottage Theatre
Cottage Theatre presents The Lion, the Witch and the Wardrobe in an enchanting tale of four children who wander into the magical land of Narnia.  12/4/2015-12/20/2015
Comments