Back To Previous Page
TGIF! Gallery Hop Your Way into 2014 in Downtown Eugene
Published: January 03, 2014
TGIF! Even though it's been a short week for many of us thanks to New Years, this Friday is still something to celebrate. Ring in 2014 by coming to the First Friday ArtWalk. Meet guest host Bob Keefer, an independent arts journalist, at The New Zone Gallery and walk with him to the Urban Lumber Company Furniture Showroom, OUT ON A LIMB Gallery and Eugene Springfield Art Project.
The ArtWalk starts at 5:30 p.m. and is free!
Afterwards, stop by Eugene's two new urban wineries, Capitello Wines (6th & Charnelton) and the Oregon Wine LAB (4th & Lincoln).
Cheers!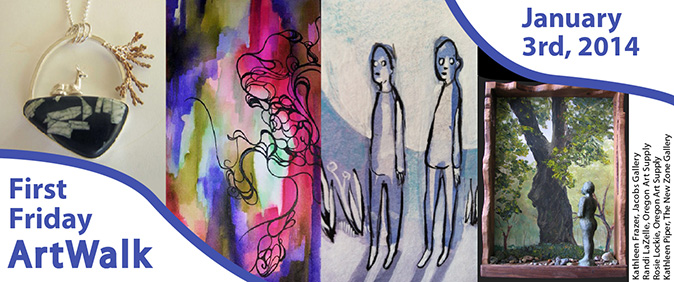 Comments