Back To Previous Page
Thanksgiving dinners, markets & other tasty holiday treats
Published: November 14, 2014
Our mouths are watering in anticipation of Thanksgiving weekend in the Eugene, Cascades & Coast region. This is the time when the South Willamette Valley bounty takes center table at local restaurants, markets and homes.
Our chefs are already busy planning their Thanksgiving menus. Executive Chef Rob Sigmund at Amici Restaurant & Bar will put an Italian twist on the traditional turkey dinner. Spend the holiday on the Oregon Coast with Thanksgiving dinner at The Bay View Restaurant and Lounge at the Best Western Plus Pier Point Inn, where the view of the Siuslaw River will leave you going back for seconds. Find more restaurants open on Thanksgiving on our website.
You can still enjoy the flavors of local chefs in the warmth of your own home by ordering a ready-to-heat and serve turkey dinner. Cornucopia Restaurant & Catering lets you choose from roasted turkey or a glazed ham with all of the fixings. Partner that with more pie, rolls and stuffing from the Creswell Bakery.
In Eugene, Thanksgiving on the Territorial Wine Trail has become an annual tradition. Enjoy open houses, new releases, live music and special pairings at the region's award-winning wineries.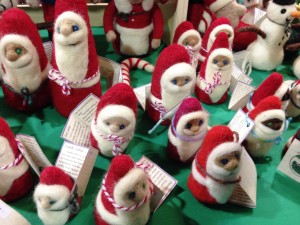 The celebration continues at Eugene Saturday Market's Holiday Market. This is the best place to shop locally for holiday gifts for the culinarian in your family and take part in Small Business Saturday, which encourages holiday shoppers to support small, local retailers. Find one-of-a-kind gifts sold by the person who made the item (or their family member) in more than 200 booths. Learn more about some of the artists and how our Social Media Manager, Molly, found the perfect gift for her hard-to-please sister at last year's Holiday Market in her blog post, "Holiday Shop 'Til You Drop at the Holiday Market." And don't leave without grabbing a bite from the International Food Court.
Wherever your holiday takes you, we hope that you'll give thanks for our bountiful region. We know we will!
Happy (early) Thanksgiving!
Comments