Back To Previous Page
The 2015 Roadtrip to #ORGC Photo Contest
Published: April 01, 2015
POST UPDATE (4/20/2015):
A massive thank you to all who participated in the Roadtrip to #ORGC this year. The contest garnered over 125 submissions, and helped push the #ORGC tag into a trending hashtag on Monday, April 13!
Your winners are:
Best Photo of Lane County: Joey Hamilton of the Central Oregon Visitor's Association.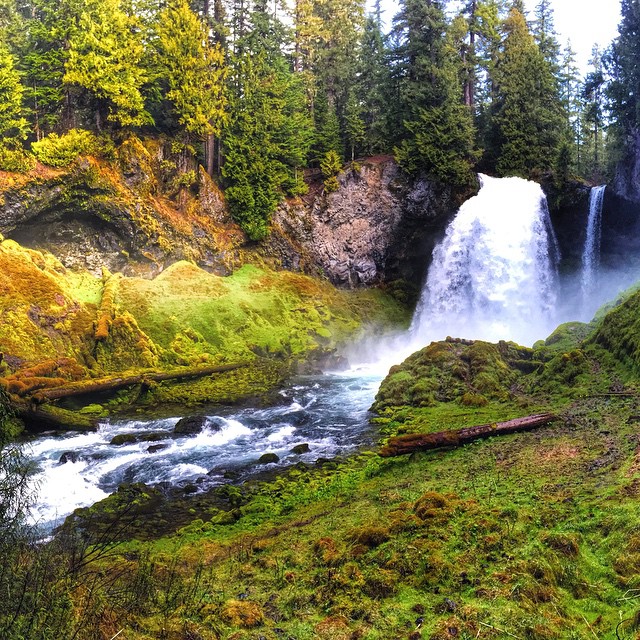 Best Photo of Oregon AND Most Photos Submitted: Timothy Bishop of Baker County Tourism.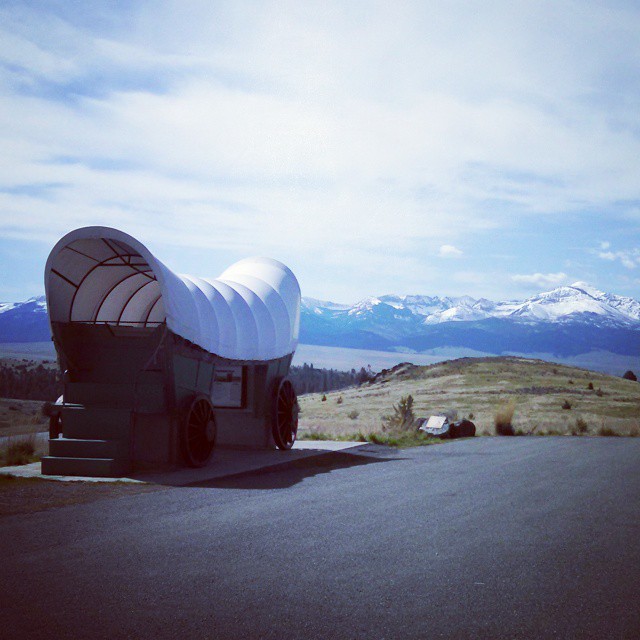 Thanks again to all who participated, and we'll see you next year in Pendleton!
ORIGINAL POST:
The Oregon Governor's Conference on Tourism is coming to Eugene this year, and we couldn't be more thrilled to host it among the gorgeous landscapes and vast views of the Eugene, Cascades and Coast region. We're so excited to have our tourism colleagues in town that we've been planning a fun contest to help kick-off their visit…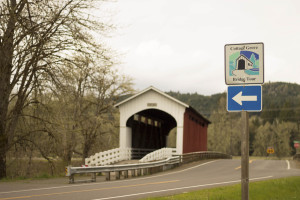 This year we're inviting conference attendees to show us what they're up to on the drive, and during their visit, to Eugene with the Roadtrip to #ORGC photo contest on Instagram and Twitter.
Whether it's an image of the sun-swept mountains running down the I-5 corridor, a covered bridge on the drive up north, or a view of downtown Eugene from one of our buttes around town; we want to see your best shots!
There are some big prizes up for grabs too:
First place – Best photo of Lane County: $2,500 of advertising on Trip Advisor
Second place – Best photo of Oregon: A free 2016 conference registration
Travel Lane County and Travel Oregon representatives will select the second and third place winners, while whittling first place submissions down to the top few. During lunch at the show on April 14 we'll announce the two winners, and then put the first place contenders up on the big screen for a live vote! Who knows, that quick snapshot from your iPhone could end up being the talk of the show on Tuesday!
Check out how to enter the Roadtrip to #ORGC contest, as well as rules and guidelines below. We can't wait to see what great photographers we have here in Oregon!
Roadtrip to #ORGC Photo Contest Rules & Guidelines:
ELIGIBILITY: Participants must be attending the Oregon Governor's Conference. This contest excludes Travel Lane County and Travel Oregon employees.
HOW TO ENTER: To enter in the Road Trip to #ORGC contest, follow these steps:
Upload your photo to Instagram or Twitter
Tag it #RealOregon #ORGC
Tell us where you took it
WINNER SELECTION:
Third and second-place winners will be selected by Natalie Inouye, Emily Forsha and Stephen Hoshaw. The first-place winner will be voted on live at the Oregon Governor's Conference on Tuesday, April 14, 2015.
Prize Categories:
Best photo of Lane County
Best photo of Oregon
Most photos submitted
GENERAL CONDITIONS:
Participants hereby grant Travel Oregon and Travel Lane County a non-exclusive, perpetual, worldwide license to broadcast, publish, store, reproduce, distribute, syndicate, and otherwise use and exhibit the submission in media now known and later come into being for purposes of trade or advertising without further compensation.
Travel Oregon and Travel Lane County are under no obligation to use any submission or return submissions to participants.
Winners will be required to execute and return a Certificate of Eligibility, Consent and General Release form within 14 days of notification.
NOT ENDORSED BY TWITTER OR INSTAGRAM: By participating in this contest, you acknowledge that this contest is in no way sponsored, endorsed or administered by, or associated with, Twitter or Instagram, and release Instagram and Twitter from any and all liability arising from or related to this contest.
LIMITATIONS OF LIABILITY: Travel Oregon and Travel Lane County are not responsible for late, lost or misdirected email or for any computer, online, telephone or technical malfunctions that may occur.  If for any reason, the contest is not capable of running as planned, including infection by computer virus, bugs, tampering, unauthorized intervention or technical failures of any sort, Travel Oregon and Travel Lane County may cancel, terminate, modify or suspend the contest.  Entrants further agree to release Travel Oregon and Travel Lane County from any liability resulting from, or related to participation in the contest.
Comments