Back To Previous Page
The Best Pumpkin Patch Ever
Published: October 12, 2018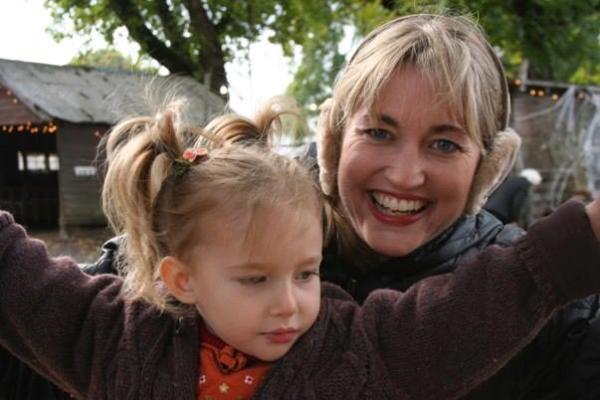 I had three goals for this year's pumpkin patch adventure:
1) get a pumpkin
2) get some cute photos of my 3-year-old
3) get out of there!
Of course, I fantasized about a peaceful, idyllic farm setting and an easy and stress-free experience. I pictured our family rambling a farm as if we were the only guests. But where? Imagine my delight last Saturday, when we found just the place 15 minutes from Eugene at Northern Lights Christmas Tree Farm!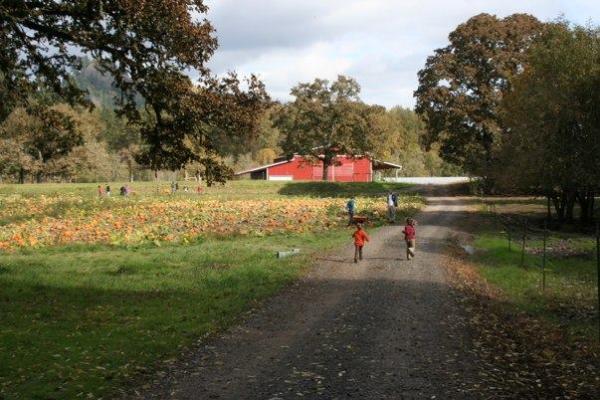 For nearly two decades, owners Bob and Lynn Schutte have lovingly cultivated 162 acres of a former dairy farm. Alongside the middle fork of the Willamette River; red, yellow and gold trees frame rolling green pasture. The picturesque sprawl includes seven varieties of Christmas trees, corn and flower fields, and fall's showcase crop: two pastures of pumpkins. Complete with lowing cows and gobbling turkeys, it was perfect. I wasn't surprised to learn it was also a popular destination for weddings.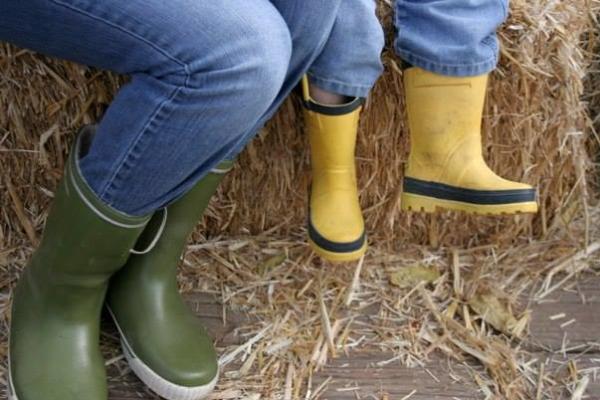 As part of their "Colonial Harvest Days," Northern Lights Christmas Tree Farm charges admission for adults and older children. Since it includes a hay bale tractor ride and a complimentary small pumpkin, the cost is comparable to other regional farm visits. Yet, the experience was superbly special. Right away, we joined just three other families for the farm tour. As hosts, the Schuttes were both professional and personable. Bob drove the tractor, stopping to point out the farm's features and share anecdotes. Classic barns and rustic outbuildings were home to gobbling turkeys, cows nursing their calves, pigs, goats and chickens.
I always thought a pumpkin was just a pumpkin. But not here. There are Small Sugar pumpkins, Gold Medal pumpkins, Solid Gold pumpkins, Gold Fever pumpkins, Goose Bump pumpkins and Lunch Lady pumpkins. Most years, giant pumpkin grower and record holder Steve Daletas cultivates some of his mammoth beauties on this very farm, although this year the soil is resting. The largest pumpkin grown at the farm weighed in at 1799.5 lbs!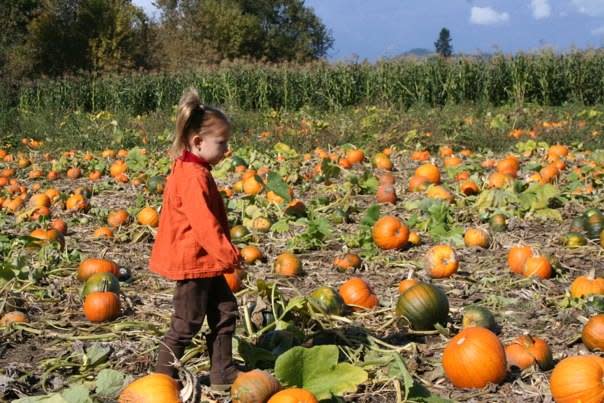 After the tour we rolled our wheelbarrow to the pumpkin patch. While the kids happily chose our quota of small free pumpkins, I selected just the right round globe for carving. By now, I'd met my first two goals. And there was no way I wanted to leave just yet. Instead, we decided to enjoy the miniature horse rides by Dazzling Pony Parties. Several laps around the field thrilled the kids. And once again, there was no waiting in line. The ponies were quite sweet, and we took our time posing for pictures with them.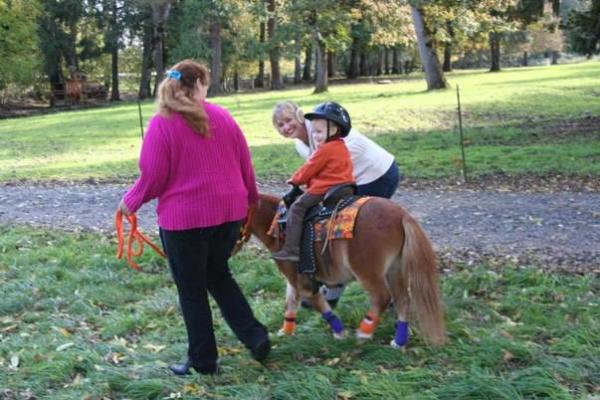 Lynn and her team decorated the farm for Halloween, and we couldn't keep the kids out of the spooky Spider's Web hut and Owl's Nest alcove. Primarily educational, these displays were done up with black draping and fake spider webs with just the perfect amount of spookiness to entertain 2, 3, and 5-year-olds. The kids romped on a gigantic hay bale structure reminiscent of a ship and dubbed "The Hayflower," and we settled in around the bonfire munching on a pulled pork sandwiches and bratwursts made from the farm's own pigs. A six-person folksy band called Classic Country played delightful ballads. I could have sat by that bonfire all day.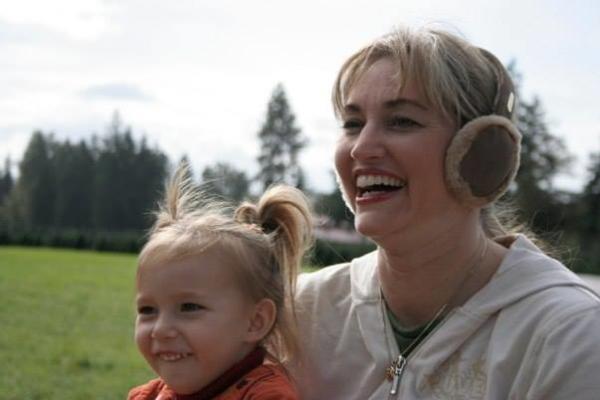 There was a pie-eating contest for the kids and a trebuchet pumpkin launch. We stayed a solid four hours, maybe even longer, and every minute was enjoyable. On the way out I indulged in a slice of pumpkin pie loaded with whip cream and bought a dozen farm fresh eggs. My sister loaded up on fresh produce at the farm stand.
We are already planning ahead for the best Christmas tree-cutting adventure yet. Just don't tell everyone about this amazing place – we kinda like the private farm experience!
First published in 2013.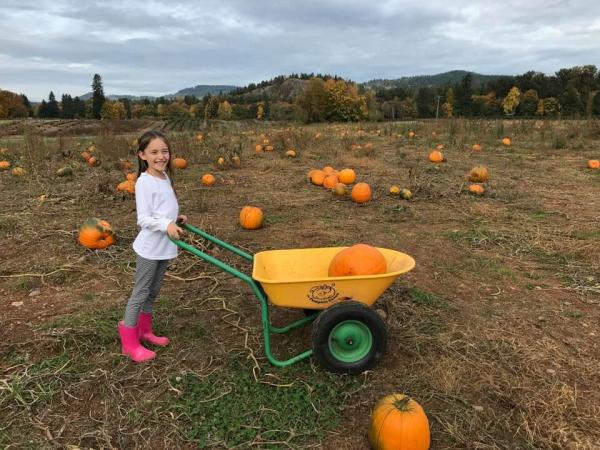 2018 Update: 
Northern Lights Christmas Tree Farm has continued to be our family's "go-to" pumpkin patch. My daughter is now 8 years old and we just had the most delightful pumpkin day yet. For starters, the weather was unseasonably warm and we quickly shed our fall sweaters but the scene still looked like fall with beautiful colors and the many orange gourds dotting the fields.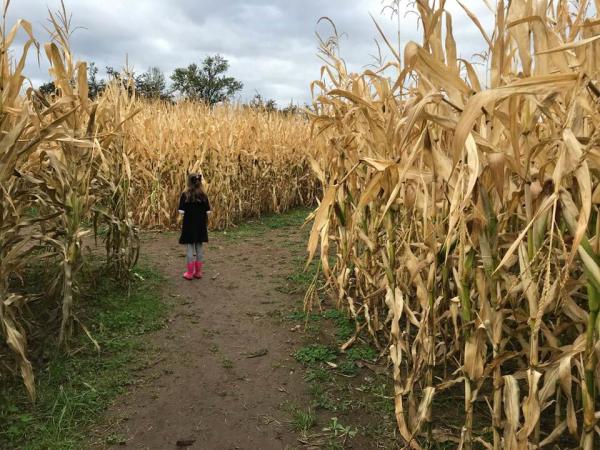 There is now a corn maze! While I'm not partial to mazes - the thought of getting lost or disorientated spooks me - this turned out to be highly enjoyable. (There is an "emergency" center lane which is an exit so you can't get stuck.) Last year we did the shorter kiddie maze - it takes about 15 minutes to complete. But this year, we tried the larger, more challenging one and my daughter loved it. She led the way as we searched out clues for a farmyard "who dunnit", solving the mystery in just over an hour. Wow, that was fun! I would do it again - and maybe next year, if we are feeling courageous, we'll try out the nighttime "Harry Potter" themed maze...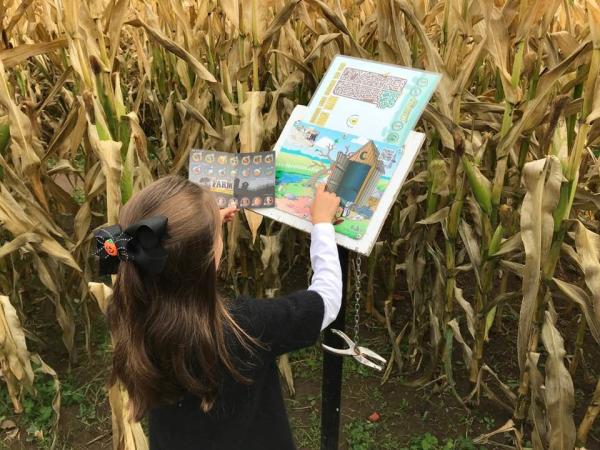 There are no longer pony rides or the pumpkin trebuchet but there is still the Hayflower for romping, the Spider Web and Owl Nest alcoves and the classic farm setting with animals, the bonfire and plenty of hay bale seating. An elaborate gift shop, hot drinks and great food vendors still entice us to indulge. Once again we were having so much fun that we stayed longer then originally planned and came away with three pumpkins, fudge, hot cider, brisket and coleslaw and a ton of selfies.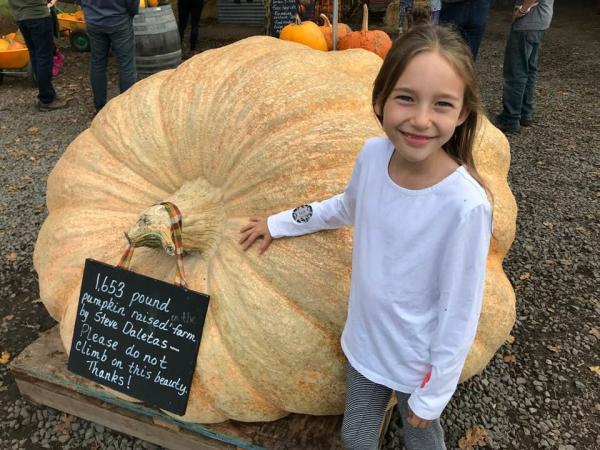 Colonial Harvest Days at Northern Lights Christmas Tree Farm runs through October 31, Tuesday through Thursday 10 a.m. to 5 p.m., Friday & Saturday, 10 a.m. - 10 p.m., Sunday, 10 a.m. to 5 p.m. and closed Mondays. The pricing structure has changed over the years. You can ramble the farm and take the farm tour for free but the maze costs $9.50 for adults, $7.50 for children ages 4-11 years and it is free for children ages 3 & under. The Family Pass includes two adults and two children for $30. It is worth it! Pumpkins, gifts, food and drinks are available for purchase.