Back To Previous Page
Welcome home, Bart, Lisa, Marge, Maggie and Homer!
Published: August 27, 2014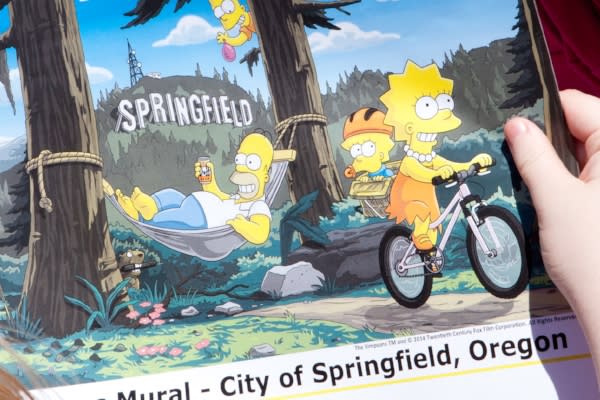 The Simpsons' mural was officially unveiled on Monday at the Emerald Art Center in Springfield, Oregon. Yeardley Smith, the voice of Lisa Simpson, was on hand for the dedication.
"We have always said that Springfield is every town in America," Smith told the crowd. "But that's a dirty lie. Springfield is obviously in Oregon."
The Simpsons' creator, Matt Groening, is an Oregon native and has long hinted that the Oregon city was the "real" Springfield.
Take The Unofficial Simpsons Tour.