Back To Previous Page
The Ultimate Christmas Tree Hunt
Published: December 09, 2013
With the passing of Thanksgiving, the Holiday Season is officially in full swing. In preparation of Christmas, I teamed up fellow Adventure Specialists Kelly and Spencer to search for the ultimate Christmas tree to put up in the Eugene, Cascades & Coast Adventure Center.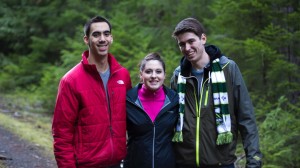 We grabbed our $5 Christmas Tree Permit (available for purchase at the Adventure Center) and headed out to Willamette National Forest.
We headed east on Highway 58 and turned into Westfir, an area that came highly recommended. The first thing you notice when you drive into this former logging town is the bright red Office Covered Bridge. Pictures simply don't do it justice. The 180-foot span makes it the longest covered bridge in Oregon. It originally connected the Westfir Lumber Company mill with its office, hence the name.
But back to Christmas tree hunting…
From Westfir, we took a Forest Service road into the hills, with each of us glued to the windows, scanning the forest for the perfect place to embark on our quest.
Spencer quickly spotted a patch of shorter Douglas firs just behind the main tree line. We parked the car and started walking across a lush fern covered forest floor. A simple walk off the service road into the forest revealed a clustering of fungi spread across the uneven ground. I don't have any experience with mycology, but seeing everything in the forest has definitely sparked my interest.
Unfortunately, the first trek from the car was unsuccessful, so we continued up the road.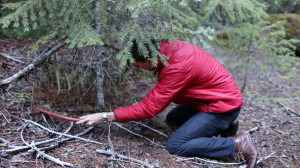 We hadn't gone much further up the gravel road when we came upon a bunch of firs and our first tree! I've never cut one down before, so I was graced with the great honor. Equipped with a saw, it wasn't long before the tree fell quickly. It was ready to be tagged and returned to the truck.
Finding our next tree wasn't as easy. It actually turned into quite an adventure in the forest, one full of stories.
Over hills and up fallen logs, this trip gave us all an ample supply of forest scenery to absorb and appreciate. It is amazing how quiet and peaceful things can be just a mere 30 minutes outside of town. It didn't take us much longer until we were able to find our last two trees.
With our finds secured on our truck, the day was coming to an end. Before heading back into Eugene, we stopped for a celebratory pint and dinner at the Brewers Union Local 180 in Oakridge. The pub is truly the heart of the town and after a day in the forest, we were welcomed in like old friends, as we toasted to our trek and our adventure in finding the perfect Christmas trees.
Purchase your Christmas Tree Permits at the Eugene, Cascades & Coast Adventure Center. The pass allows for the removal of one tree under 12 feet tall and are valid only on National Forest land. Five tree permits per household are allowed.
Enter to win a locally made driftwood Santa ornament by posting your Christmas tree adventure pictures on Instagram and tagging them #ORTrees.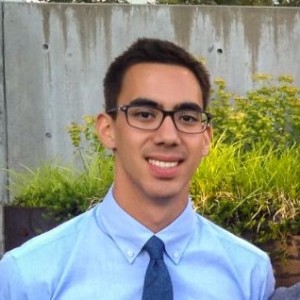 About the author: Marc is the Social Media and Communications intern for Travel Lane County as well as an Adventure Specialist. He grew up in Southern Oregon and now lives in Eugene while attending the University of Oregon. In college he is currently focusing on political science and media studies. While he is unsure what he is going to do after college, he knows that he wants to at least stay in the Pacific Northwest.
Comments